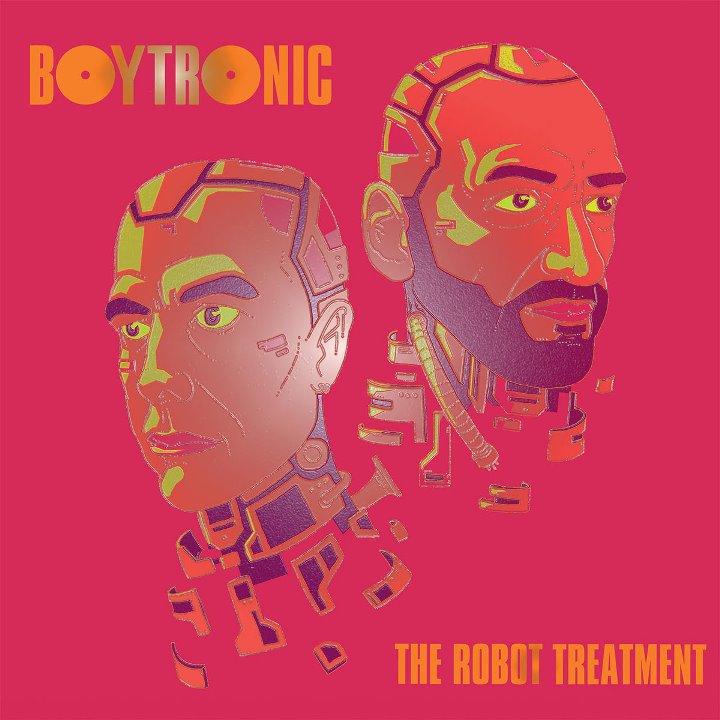 Holger Wobker, the man who many consider to be the original BOYTRONIC is back after 10 years with a new album 'The Robot Treatment'.
Interestingly to assist his recorded return, Wobker has partnered up with BOYTRONIC's former vocalist James Knights.
Never before in the history of pop music has a predecessor collaborated with their replacement to make a new album, try to imagine John Foxx and Midge Ure working on a new ULTRAVOX album together?
Vintage flavoured HI-NRG and Italo reigns supreme on 'The Robot Treatment'
. Best known for the German Top10 hit 'You' in 1983, Wobker's aim was to return with a record that was as BOYTRONIC as possible and when he met Knights in 2018, they found a common bond both personally and musically.
'Under The Red' exudes Wobker's enthusiasm, but the album really takes off with 'All You Can Eat', a spirited falsetto duet by Wobker and Knights that doesn't sound unlike members of NEW ORDER jamming along to BRONSKI BEAT's 'Hit That Perfect Beat'!
Also particularly good is 'You Can't Get Fooled By Love', a great tune with more than a nod to PET SHOP BOYS 'West End Girls', while the bubbling 'She Gave Me Money' is authentic Eurodisco for the cassette player of any Opel Manta owner; both are classic BOYTRONIC.
'Smell Of Fire' takes on a moodier Italo stance with a digital slap bass, but 'No Sad Songs' is singalong Europop, laced with synth brass stabs which could easily mutate into a KNIGHT$ solo tune. The spacier 'Venus Covers Mars' has a good verse although the chorus is not quite as appealing. Bright and breezy with simulated guitars, 'Wayward Sister' perhaps needs more of a bass drum kick but the synthetic choirs and bells are pretty.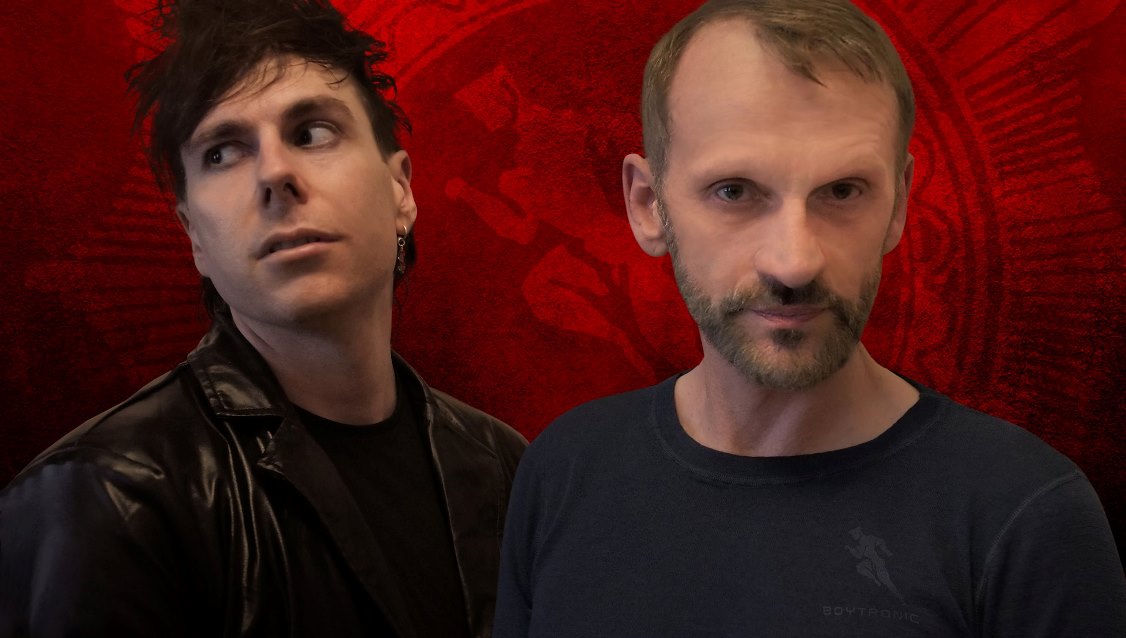 Closing with 'Can't Wait A Second', the track's immediate bounce might have benefitted being placed earlier in the sequence.
But as with the arpeggio laden 'Bark', Wobker's vocals are a bit raw and wayward at times, which might be off-putting for listeners not previously into the charms of BOYTRONIC.
However, the objective of making a BOYTRONIC album that sounds like BOYTRONIC has been achieved. And with live shows coming up, the big speaker environment of a club and the vibrant extrovert personality of a front man with something to prove may well see 'The Robot Treatment' really come into its own.
---
'The Robot Treatment'
is released by Wuff Records on 6th September 2019 in CD, vinyl LP and digital formats, pre-ordered direct from https://boytronic01.bandcamp.com/album/the-robot-treatment-album
BOYTRONIC play Berlin ORWOhaus on Saturday 7th September 2019 with support from !DISTAIN
https://www.facebook.com/BoytronicOriginal/
https://twitter.com/boytronicorigi1
https://www.instagram.com/boytronicoriginal/
---
Text by Chi Ming Lai
2nd September 2019