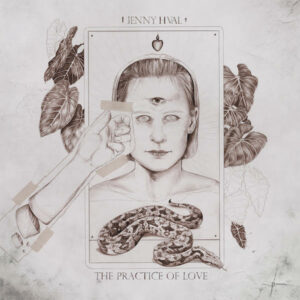 'The Practice Of Love' is Norwegian songstress JENNY HVAL's seventh album and the opposite of its self-explanatory predecessor 'Blood Bitch' which included stark confessionals such as 'The Great Undressing' and 'Conceptual Romance'.
Now with her anger more subdued, in conceiving her new album's aural palette, Hval got nostalgic. "I kept coming back to trashy, mainstream trance music from the '90s" she said, while "writing something that was multi-layered, a community of voices, stories about both myself and others simultaneously…"
Released on Sacred Bones Records, home of ZOLA JESUS and THE SOFT MOON, 'The Practice of Love' is quietly subversive like I AM SNOW ANGEL, a body of gentle and mature synthy pop with an ethereal quality which challenges the concept of conventional personal relationships without getting angry.
Featuring friends and collaborators Vivian Wang, Laura Jean Englert and Felicia Atkinson on additional vocals or sections of recorded conversation, it asks "What is our job as a member of the human race? Do we have to accept this job, and if we don't, does the pressure to be normal ever stop?"
Lightly percussive loops, album opener 'Lions' featuring a monologue by Vivian Wang is an exotic pulsing number with Hval's angelic vocal tones gaining great exuberance as the song progresses asking "Where is God?" in a Scandi-Gaelic styled vocal cross.
With more rhythmic looping and gated synths, 'High Alice' exudes a widescreen hypnotism with the surprise of slinky sax and a dreamy understated voice embroiled in optimism declaring "We are something better". With sparkling arpeggios, the gorgeous 'Accident' comes over like a Nordic KID MOXIE, with harmonies, ethnic choir samples and more brass concocting some deep forest escapism.
An ambient spoken word art piece, 'The Practice Of Love' title track sees Laura Jean Englert and Vivian Wang expressing their thoughts on being childless. Making valid existential statements, it questions "What does it mean to be in the world? What does it mean to participate in the culture of what it means to be human? To parent (or not)? To live and die? To practice love and care?"
Recalling 'He Said', the gorgeous collaboration between Michael Rother of NEU! and Sophie Williams from 2004, the dreamy but solemn 'Ashes To Ashes' with its gorgeous swathes of synths has a subtle metallic backbone to contrast the mood. It steadily builds for a resigned acceptance of mortality as "I am digging my own grave / in the honeypot / ashes to ashes / dust to dust."
Beginning like an avant-jazz jam, 'Thumbsucker' also has folky overtones but sounds unusual with a subtle electronic arpeggio figuring in the interesting hybrid of styles. The spacey 'Six Red Cannas' sees Hval's friendship trio all together within a metronomic dance enhanced backdrop of trancey sequencer driven synths that still maintains a feminine mystery.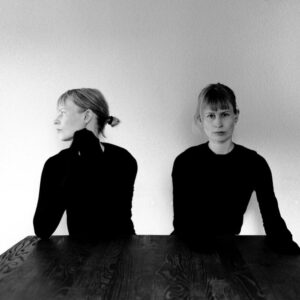 Closing with the layered hush of 'Ordinary' with whispers, gongs and synthetic raindrops drifting into a transcendental climax, Hval accepts "We don't always get to choose / when we are close / and when we are not."
A thoughtful celebration of female empowerment and the human condition, despite being only eight tracks in length, it does feel a lot longer though. Not for everyone, the lyrical expression and spiritual air may require additional investment. But for those who open-minded enough get both the sound and the sentiment, the enlightenment will undoubtedly prove rewarding.
---
'The Practice Of Love'
is released on 13th September 2019 in vinyl LP, CD and digital formats via Sacred Bones Records, available from https://jennyhval.bandcamp.com/
https://www.facebook.com/jennyhval/
https://www.instagram.com/jennyhval/
https://www.sacredbonesrecords.com/collections/jenny-hval
---
Text by Chi Ming Lai
Photos by Lasse Marhaug
6th September 2019