Combining the Italo spirit of SAVAGE and RAF with British exponents of the form such as PET SHOP BOYS and NEW ORDER, the debut album by KNIGHT$ is one of the best albums of 2019.
'Dollars & Cents' is one of those fine immediate electronic pop records, ideal for these turbulent and uncertain socio-political times.
The solo musical vehicle of James Knights, his bright crowd pleasing nature has made him a must-see live performer following well-received gigs in Europe.
With a stylish energetic persona coming over like the love child of Richard Butler and Neil Tennant, the catchy glitterball Britalo of KNIGHT$ will be playing all in clubs over the UK in July as the opening act for A FLOCK OF SEAGULLS.
Gathered together in the corner of a bar in Hoxton to avoid the barrage of televised football, James Knights chatted to ELECTRICITYCLUB.CO.UK about the making of 'Dollars & Cents'
, working with ITALOCONNECTION, plans for his upcoming shows and surviving the vultures circulating in the music industry…
'Dollars & Cents' appears to have been a well-received escapist triumph?
I think so, so far it feels like all the objectives have been achieved. Maybe people were feeling a bit of doom and gloom with Brexit so needed a lift; it definitely did that in the short term.
Was 'Dollars & Cents' a natural choice for the title track, did you have a theme in mind for the album?
I knew I wanted the album to be as uplifting and uptempo as possible. In terms of the album title, it seemed to make sense, only because as I went through all nine tracks, that was the one that jumped out at me. I later found out RADIOHEAD had a song called that which was quite disappointing…
You achieved some of that authentic 'Gelato' flavour by working with Italo legend Fred Ventura on three tracks, how did the association come about?
I have to thank YouTube for this because I was listening to a lot of Italo playlists and this song came on… I looked up who it was that made it, but I didn't make the connection between Fred and ITALOCONNECTION. Once I realised, I thought maybe we could do something and I wrote a message to him.
Fred was a total gentleman about being open to working together and when I sent him 'Alligator', he completely wanted to get involved. It's funny, but he said "It's synth music but it reminds me of THE CLASH", so thank you Fred and his partner Paolo, they did a good job.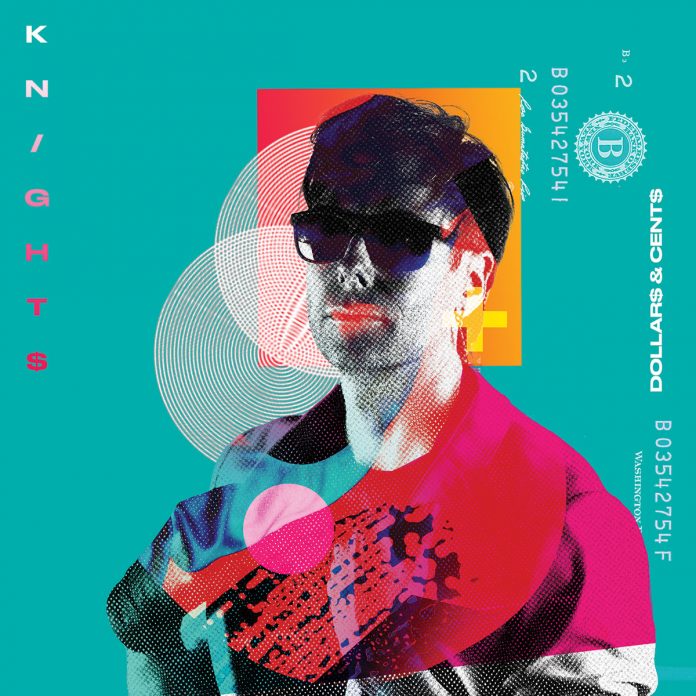 One of ELECTRICITYCLUB.CO.UK's Italian friends thought the middle section with the girl speaking sounded a bit "porno", was that the intention? *laughs*
I have to say, it wasn't that thought out… my vocals require many takes but that part with the Italian girl Monia Rega took two! I asked her to sing on the track, the first take she did very well but the timing wasn't quite what I wanted, the second time she got it completely bang on. There was never a discussion about this so I don't know what to say, we were looking for a vibe but we never mentioned anything dodgy like that! *laughs*
You know there was a weird European TV game show called 'Tutti Frutti' where contestants answered questions to get strippers to take their clothes off???
No! *laughs*
'Hijack My Heart' had you tightening your trousers for a great Jimmy Somerville impression?
In many other projects that I've been in before, maybe I didn't have the guts to go up that high but it needed to be done. I've sung high live but never quite got there on the records. It seemed like a good idea at the time.
It works really well; did you have BRONSKI BEAT in mind when you recorded 'Hijack My Heart'?
I have to say if I'm going to break down all those elements, the song that I always come back to is 'Hit That Perfect Beat' by BRONSKI BEAT… I don't know if it's the production or what and I know Jimmy isn't singing that one, but it's got a vibe I like it.
Did you raid your sister's record collection for inspiration, because 'Running' isn't that far off early MADONNA?
Yes, it's got a bit of that and definitely some Whitney, it was like a "let go" thing to get me out of my comfort zone! It was the hardest track to finish and mix so when I breakdown that whole record, it's the one where I haven't had that many opinions on. I think it's because it just happens, it's very natural and appears at the end of the record… maybe time will tell, it takes a couple of listens for it to really work. That was the nearest thing to an experimental moment on the album.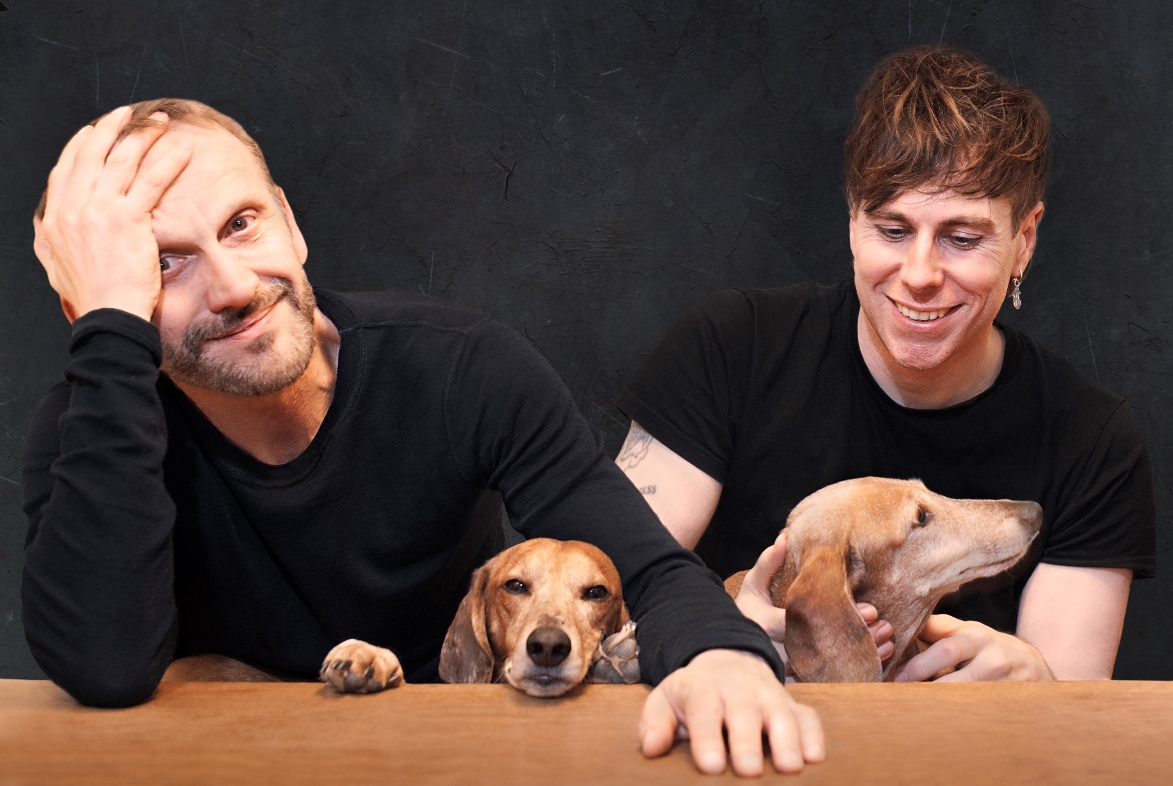 Talking of experimental moments, 'Proving A Point' is perhaps the most unorthodox track on the album, featuring Holger Wobker of BOYTRONIC…
Yes, it is different from the other tracks on the album, I had a demo of this for many years but the idea to do this with Holger obviously came later. We've both had similar experiences and difficulties so we thought with this track, let's tell it as it is, we needed to let something out.
I really like ROBYN and her albums always have a couple of tracks in, these diversions that give the album some sense within the pop.
So 'Proving A Point' is your 'Konichiwa Bitches'?
Yes, I felt we needed it! *laughs*
What was the idea behind the throbbing 'Shadows', another track with Fred Ventura?
That goes back to a demo I had on this old four track TASCAM, I'd played all the synths and they were completely out of time. We knew which tracks were going to go down first on the album but I dragged out this demo, it needed a touch up and ITALOCONNECTION did an amazing job. It's nice to resurrect things because it means you didn't waste your time all those years before. It's got a nice YAZOO feel to it.
'Dollars & Cents' is a pretty straight-up full-on uptempo electronic pop album over nine tracks, had that been a conscious decision, are albums too long now?
Yeah, I could watch my favourite band of all time and two hours would be too much! I know other music fans think differently, but a good hour of anything is fine, my album is not even that!
What do you think of this new trend for two volume album works like MARINA, THE 1975 and TR/ST have done?
I wouldn't do a debut album that way but maybe there's room for it later on. But I really can't imagine doing that, it's hard enough work trying to write good songs without having then to find a thread, it's not in my way of thinking.
For both 'Dollars & Cents' and the new BOYTRONIC album you're involved in, you used Pledge Music and there have been some very public difficulties with its cashflow; how has this hampered you as an artist?
If it wasn't for having a good fanbase, it would have been a complete disaster. But going with Pledge Music when I did was the worst thing I could have done, I went in at the wrong time! You have to think that the music will live on and that people will back you. People will back whatever they believe in and luckily, I've had many messages of support and we just got on with it, all of the fans have been great.
So what is happening with the upcoming BOYTRONIC album?
That's was a bit tricky because I was meant to be paid by Pledge in December, so I've put my own money into recording the BOYTRONIC album. Obviously, I'm still down because the album's not yet released, but I hope that it all comes good. A hell of a lot have bands like JESUS JONES have been inconvenienced and very vocal about the situation, but the only way we are going to get any solace from this is the music.
As history has proven, there is always someone in the music industry misappropriating money trusted to them by artists and fans. So is there a future to crowdfunding because no matter what happens, it seems like artists are just making money for a different type of crook?
I once did a calculation based on a record deal I was offered… I could sell 1000 myself or with the record deal, it would give me wider growth and expose me to more people, but I would earn exactly the same money if I sold 8000!! In this day and age, it's so hard to sell 8000 copies of anything that it's better to keep everything in house probably and try to sell 1000. People will say that's short sighted but I don't think it is.
Even at an independent level, there are people getting into the music industry who apply a smokescreen for more sinister intentions, be they DJs who hate the 80s doing 80s radio shows or event promoters who believe ticket touts are "free enterprise". Any thoughts?
They will always be there, and unfortunately there will always be artists who take the same view… any artist that doesn't believe in what they're making, they're in the wrong game… what can I say? it's survival of the fittest.
On a more cheerful note, your album launch party in London was a great success and even led to you inviting the audience to join you on stage just like early SOFT CELL gigs?
It was a big rush, because you never know what's going to happen at gigs, you know what London is like. The fact that people came out and really got into it, it was brilliant. My stage is their stage and I wouldn't really want to create a divide.
I'm not interested in crash barriers, if people want to come up, they should be able to come up. I would rather someone join me on stage and lose their minds.
You had an interesting gig is Sweden because of the venue set up?
That was in Halmstad, the original gig had been cancelled and they moved us to what seemed like the local Wetherspoons, I was on at two in the morning and it was crazy! *laughs*
The Swedes love their Italo…
I think it's just an appreciation of melody coming through via the ABBA tradition, they really know a good song when they hear one. If there wasn't any melody, we wouldn't remember anything.
You're touring this UK with A FLOCK OF SEAGULLS?
I'm really excited about it and looking forward to going round the UK again with two nights in London, there's a lot to be thankful for.
I've always loved A FLOCK OF SEAGULLS, I know they get a lot of stick with the haircuts and whatever, but they're far better than people give them credit for. The songs aren't that far from THE CURE, let's be honest! It's nice to be part of it.
So for those people who may not know what you are like live, why should they come along and arrive early?
They'd be fools not too! I have some nice surprises up my sleeve but for every person who has decided to sit in the pub to have an extra beer, I will match that beer! So if they turn up early, the beers are on me! *laughs*
What's on the cards for the future?
I'd like to make another record as soon as possible but it always takes longer than you think, but we'll have to see. And it would be nice to do an end of year show somewhere…
---
ELECTRICITYCLUB.CO.UK gives its warmest thanks to James Knights
'Dollars & Cents'
is released by Specchio Uomo in CD and download formats, available now from https://knights101.bandcamp.com/album/dollars-cents-lp

KNIGHT$ opens for A FLOCK OF SEAGULLS on the following 2019 UK tour dates:
Wolverhampton Robin 2 (11th July), London Dingwalls (12th-13th July), Liverpool Cavern (14th July), Leeds Brudenell Social Club (17th July), Newcastle Riverside (18th July), Glasgow Art School (19th July)
https://www.facebook.com/Knights101/
https://twitter.com/JPSKNIGHTS
https://www.instagram.com/knights101/
http://knightstore.bigcartel.com
https://open.spotify.com/album/24YAx5VzMc2hpQ14xuF0Jn
---
Text and Interview by Chi Ming Lai
19th May 2019, updated 25th June 2019