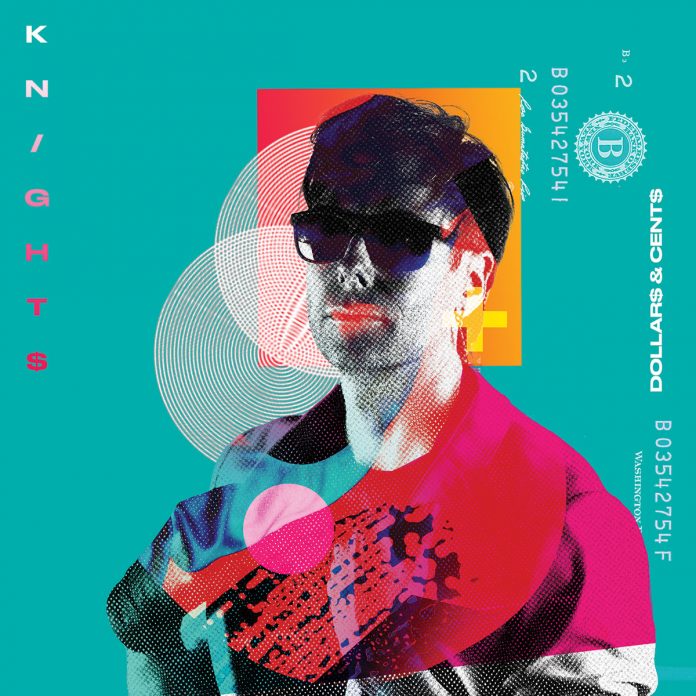 Coming over like the love child of Richard Butler and Neil Tennant, James Knights has been making synthwaves with sparkly Britalo!
Slicker and less intense than his previous band SCARLET SOHO, shiny disco pop is what his KNIGHT$ alter-ego is all about.
Combining the melodic Italo Disco spirit of SAVAGE and RAF with British exponents of the form such as PET SHOP BOYS and NEW ORDER, 'Dollars & Cents'
is a joyous ray of sunshine. It opens perfectly with the catchy KNIGHT$ calling card 'What's Your Poison?' that was first issued in 2017. A dig at modern internet dating culture, he told ELECTRICITYCLUB.CO.UK: "I guess I thought people would have a better idea of finding the perfect date by offering people drinks and judging them on their choice! Gotta be better than Tinder!"
KNIGHT$ has made a wise choice by including his first single, but it is the glorious 'Gelato' that affirms KNIGHT$' Britalo aspirations with its unashamedly sun-kissed glitterball drive that gets all deliciously "Tutti Frutti".
The soulful electro disco of 'Julia' comes complete with a Speak & Spell machine that counterpoints KNIGHT$' sense of longing and there's an unexpected key change too. Taking the pace down a bit for an artful street duet featuring Holger Wobker of BOYTRONIC, 'Proving A Point' comes over like spacey HEAVEN 17 as sheep bleat and synths bleep.
The 'Dollars & Cents' title track is a wonderfully charged HI-NRG romp with KNIGHT$ adopting a lower register Jimmy Somerville persona. Meanwhile continuing that theme, the equally energetic 'Hijack My Heart' apes BRONSKI BEAT, complete with a closing bursts of falsetto as the Winchester lad tightens his glitzy clubbing trousers to full effect and drops in a blistering synth solo to add to the fun.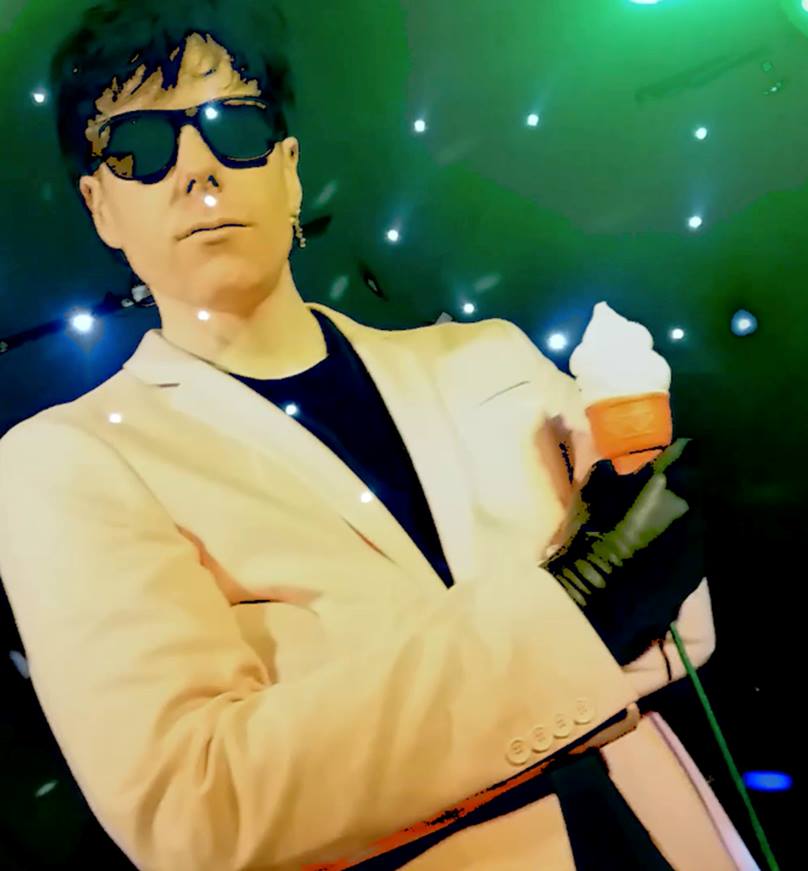 The metallic Eurobeat of 'Shadows' offers no respite and keeps the feet shuffling on that dancefloor before the more steadfast 'Running'; this one takes one more of an early MADONNA template but perhaps suffers next to the three songs preceding it, particularly as its rhythmic backbone is much more subdued in the mix. But it's still a good song none the less.
Closing this primarily uptempo collection, the snappy electro-funk of 'Alligator' is an amusing observation on one-sided conversation with people who doesn't listen which echoes LES RYTHMES DIGITALES but channelled in much more of a pop-oriented context.
The previously released B-sides 'Playin' It Cool' and 'What We Leave Behind' come as welcome extras on the CD variant although the excellent 'So Cold' is missing; but almost everything you could want from a first full length body of work by KNIGHT$ is present and correct.
'Dollars & Cents' is a very immediate electronic pop record that is ideal for these turbulent and uncertain socio-political times. Whereas the coming years will decide whether it is a classic, for now it is simply perfect escapist pop music. So Britalo be thy name!
KNIGHT$ debut long player may be the antithesis of the intense and gloomy 'Careful' from BOY HARSHER, but sits alongside it as one of the first great albums of 2019.
---
'Dollars & Cents'
is released by Specchio Uomo on 5th April 2019 in CD, vinyl LP and digital formats, available direct from https://knights101.bandcamp.com/
https://www.facebook.com/Knights101/
https://twitter.com/JPSKNIGHTS
https://www.instagram.com/knights101/
---
Text by Chi Ming Lai
14th March 2019