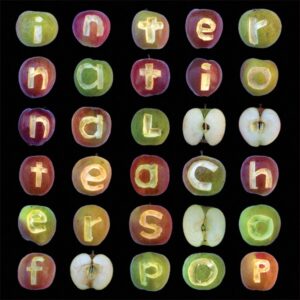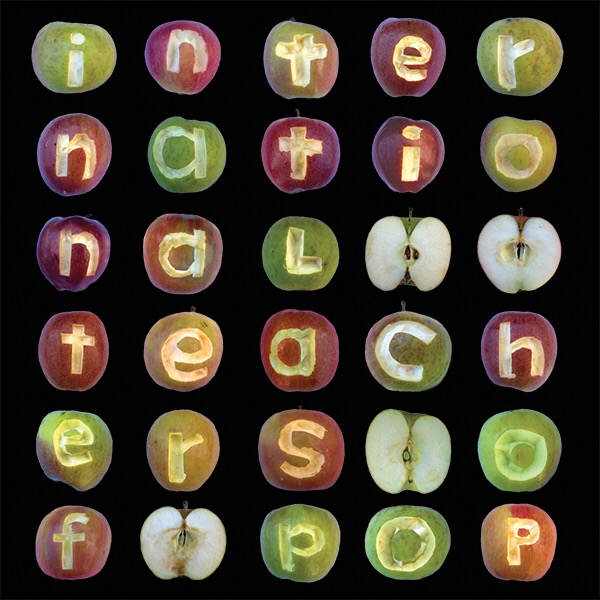 One may learn many things, but the Brexit-crazy country requires a breather.
So let's all go back to school and study the one thing that can give us some respite: POP Music. And who is better at lecturing about the said POP, than INTERNATIONAL TEACHERS OF POP. The South Yorkshire city of Sheffield has been home to many a great music act over the years, such as THE HUMAN LEAGUE, ABC, HEAVEN 17, ARCTIC MONKEYS, CABARET VOLTAIRE, DEF LEPPARD or PULP, amongst many others and this winter, another one surfaces with their eponymous debut album, and they're the ones to teach the public the qualities of pop music.
The first single from the self-titled album was 'Age Of The Train', where Adrian Flanagan and Dean Honer, accompanied by Leonore Wheatley on vocals deliver a rather captivating approach to modern synthpopia, a little bit like THE HUMAN LEAGUE's 'Credo', which was co-produced by Honer himself. The train which is running late may be the subject of the song, but it's the musical extravaganza of sound that draws one in.
With the qualities of DUBSTAR almost mixing with LADYTRON, 'After Dark' ushers analogue sounds alongside a bubbly beat, that's guaranteed to make you put your dancing shoes on.
'The Ballad Of Remedy Nilsson' waltzes in utilising sci-fi gaming elements, arpeggiating away into a quasi-disco fashion, describing the theme of naughty cats. You say "what!?", Wheatley says it is "a lament for the modern cat owner, destined to live a life of frustration and unrequited love. You invest all that time, energy and money into them, nurturing and building up what you think is a solid relationship, just for them to struggle out of your arms and rip you to shreds… little sh*ts!"
Enter Italo disco meet the clubs of Detroit in 'On Repeat', depicting the obscurity of everyday life of all work no play to "keep on working". 'Time For The Seasons' was the first song the trio wrote together, calling to "burn your technology", yet it's the technology that brings this piece to life, before we play Tetris on 'She Walks'. This summertime ballad turns trippy and quite peculiar over sequenced inserts of contemporary sound, plugging in vintage elements when necessary.
Channeling her inner Sarah Blackwood, Wheatley goes 'Interstellar' with a lyric nearly challenging the WTF feeling on THE HUMAN LEAGUE's 'Night People' from aforementioned 'Credo': "here we go again – defying gravity, where stars are ignorant – a floating cup of tea!" Yep, this totally makes sense… NOT! But who cares, when the package is so good musically, plus Britain was built on cups of tea, right!?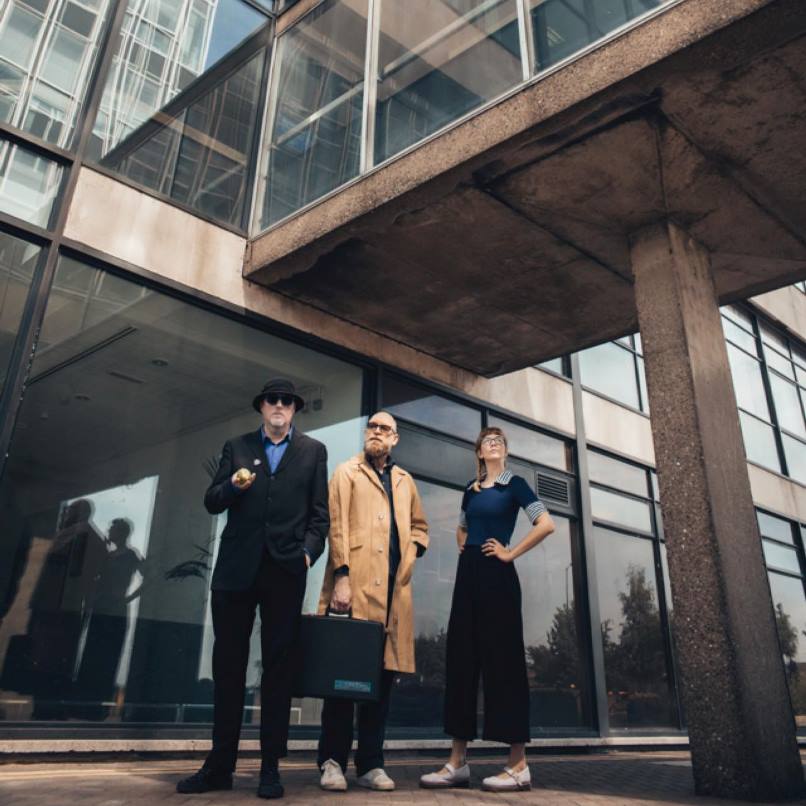 Where practice makes perfect, no, wait… 'Praxis Makes Prefect', there's no room for messing around, just dance, dance, dance! Clever hooks, grand arpeggios and a generous amount of weirdness come to package the 'Love Girl'.
Meanwhile 'Oh Yosemite' takes a leaf out of the latest DUBSTAR album, introducing a rather melodious waltz. The lyrical content describes an inability to pronounce words properly as per the talk of the new generation. But this very generation joins Wheatley on vocals in the chorus, leading away into nothingness.
Certainly a capable offering, given that Wheatley did her homework with THE SOUNDCARRIERS, while Flanagan and Honer, previously of THE ECCENTRONIC RESEARCH COUNCIL and THE MOONLANDINGZ, are no strangers to decently produced tunes.
This isn't a minimalistic record, like what you would normally expect of vintage analogues and skippy drum machines, and that's what makes it special. The knowhow is there in plenty and if you want to dance, go ahead; just do what the teacher says.
---
'International Teachers Of Pop'
is released by Desolate Spools
https://www.facebook.com/internationalteachersofpop/
https://twitter.com/teachersofpop
https://www.instagram.com/international_teachersofpop/
---
Text by Monika Izabela Trigwell
Photo by Duncan Stafford Photography
14th March 2019