The recent documentary 'Italo Disco Legacy' and its accompanying soundtrack allowed a much maligned if cultishly celebrated form of electronic pop to be artistically re-evaluated.
Arguably pioneered by Italian producer Giorgio Moroder via his various projects using the then-new sequencer technology, Italo Disco coincided with the growing use of synthesizers, vocoders and drum machines within dance music and became a distinct sub-genre with its own electro heart.
Despite its name, Italo Disco was not strictly a native affair; the form became a stylistic phenomenon in territories such as Spain, Greece and France, parts of the USA such as New York and Los Angeles, Sweden and Germany.
In fact, it was the German record label ZYX Music who coined the term "Italo Disco" and were particularly key in taking the music out of Italy, leading it to become a rogue gene in House music before eventually mutating into Eurodance.
One of the countries not to truly embrace Italo Disco was the UK where club audiences preferred the more soulful adrenalin rush of HI-NRG. However, it literally came in through the back door when it was a key influence in the music of PET SHOP BOYS and NEW ORDER, particularly in their use of very Eurocentric octave shift basslines and easy-to-dance-to beats.
Highlighting the British hypocrisy of only accepting Italo Disco provided it was fronted by the aloof cool of a Neil Tennant or a Bernard Sumner, in a 1986 issue of Record Mirror discussing PET SHOP BOYS' 'Suburbia', the reviewer confessed: "Despite the fact that I love the PET SHOP BOYS as much as I loathe MODERN TALKING, I have to admit that musically, they're not that different!"
One key aspect of Italo Disco was that the majority of its artists used very English names in an attempt to hide their origins. However, the charming accents often captured an amusing vocal detachment while the frequent "woah-oh" refrains, abundance of catchy melodies and timing mistakes also contributed to its escapist appeal.
Italo Disco went global with Laura Branigan whose two biggest hits 'Gloria' and 'Self Control' were covers of Italian artists Umberto Tozzi and Raf respectively, while Samantha Fox and Sabrina were two of the more noticeable figures in pop who used it as a springboard for their own high profile careers.
Providing the soundtrack to many a Mediterranean summer holiday, the zenith of Italo Disco's ubiquity (and some would say banality) was probably Baltimora's 'Tarzan Boy', the worldwide hit fronted by the late Northern Irish model Jimmy McShane, although the lead vocals were performed by one Maurizio Bassi in a practice that was exploited frequently by the sub-genre's producers.
Longevity was very rare in Italo Disco, so its history is represented more by a number of great records rather than great artists, although several such as Fancy, Savage, Bobby O and Ryan PAaris have entered into music folklore.
Latterly, Anglo-Argentine duo HEARTBREAK revived the form with a much harder sound and KNIGHT$ has added his own Home Counties take on the form labelled as "Britalo". Meanwhile Italo Disco's continuing influence can be heard within most types of modern electronic music including synthwave.
In these darker, more turbulent times, the sunnier disposition of Italo Disco is just what the Doctor Rhythm ordered. So here are 25 nominally Italo Disco flavoured tracks which have brought a smile to ELECTRICITYCLUB.CO.UK's face. With a restriction of one track per artist in chronological and then alphabetical order, this list is likely to upset purists… 😉
---
KLEIN & MBO Dirty Talk (1982)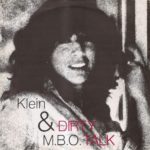 KLEIN & MBO were formed by Italian producer Mario Boncaldo and American arranger Tony Carrasco. Like a blueprint of early house music, their rhythmically hypnotic neo-instrumental 'Dirty Talk' with its orgasmic vocal interludes by jazz singer Rossana Casale proved to be a big influence on NEW ORDER for 'Blue Monday'. Meanwhile Miss Kittin & The Hacker covered it in 1998.
Available on the KLEIN & MBO single 'Dirty Talk'
via Tirk Recordings
https://www.facebook.com/KleinMbo-90283074783/
---
BOBBY O I'm So Hot For You (1982)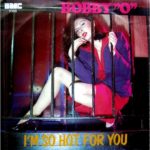 Bobby Orlando is credited as one of the founding fathers of Hi-NRG dance music thanks to his work with Divine, but operating at a more disco friendly 122BPM, 'I'm So Hot For You' was 'Don't You Want Me?' taken on a New York subway ride with its rolling bass lines and Latin beats. The track was later sampled in 2003 for 'Da Hype' by Junior Jack.
Available on the BOBBY O album 'The Best Of'
via High Fashion
---
THE FLIRTS Passion (1982)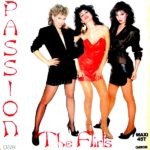 THE FLIRTS were an interchangeable girl trio of one redhead, one blonde and one brunette under the control of Bobby Orlando, whereby those who did the personal appearances had no relation to those who had sang on the tracks. 'Passion' was a favourite of PET SHOP BOYS that it was the inspiration for 'In The Night' while FELIX DA HOUSECAT ripped it off for 'Silver Screen – Shower Scene'.
Available on THE FLIRTS album '10 Cents For A Dance'
via High Fashion
---
GINO SOCCIO Remember (1982)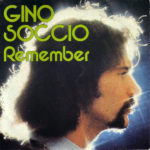 A Canadian disco producer of Italian heritage, Gino Soccio's finest moment came with 'Remember', a pulsating sequencer assisted number featuring some vocoder augmentation and the sexy nonchalant voice of Marie-Line Vasseur over a fabulously retro-futuristic string machine. Ahead of its time, this was a forerunner of what was to emerge as Electroclash.
Available on the GINO SOCCIO album 'Face To Face'
via Rhino Atlantic
https://www.discogs.com/artist/75922-Gino-Soccio
---
CHARLIE Spacer Woman (1983)
A project helmed by Maurizio Cavalieri who had been a member of the Italian group FIREFLY and co-written with Giorgio Stefani, 'Spacer Woman' featured a mysterious Gina X styled lead vocal over some electro break beats that unlike other Italo Disco recordings, used more colder synth sounds that were more associated with UK acts like THE HUMAN LEAGUE.
Available on the CHARLIE single 'Spacer Woman'
via Mr Disc
https://www.discogs.com/artist/15971-Charlie
---
COREY HART Sunglasses At Night (1983)
Canadian Corey Hart is best known for 'Sunglasses at Night', a catchy tune with its characteristic synth arpeggio, rock guitar and cryptic lyrics apparently inspired by the studio personnel wearing sunglasses protect their eyes from the air conditioning positioned above the control desk! The song was covered in an Electroclash vein in 2001 by Tiga & Zyntherius.
Available on the COREY HART album 'The Singles'
via EMI Music
---
MR FLAGIO Take A Chance (1983)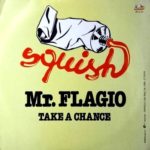 The project of Italian duo Flavio Vidulich and Giorgio Bacco (hence the moniker), the futuristic robotic vocoder opera of 'Take A Chance' had a subtle tinny banality that made it extremely appealing. PET SHOP BOYS borrowed its feel for the early B-side 'A Man Could Get Arrested' while it use of minimal rhythmic guitar and sequencers clearly had an effect on NEW ORDER's Bernard Sumner.
Available on the MR FLAGIO single 'Take A Chance' via The Saifam Group
https://www.discogs.com/artist/15976-Mr-Flagio
---
IVAN Fotonovela (1984)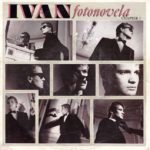 Ivan was the stage name of Spaniard Juan Carlos Ramos Vaquero and he naturally found a home for his music in Spanish speaking territories like Mexico, Colombia, Ecuador and Chile. The sunny octave vibe of 'Fotonovela' with its bells, strings and accordions was to be his greatest moment; indeed the Greek production duo who produce MARSHEAUX are named after this song.
Available on the IVAN album 'Lo Mejor De'
via Sony Music
https://www.discogs.com/artist/81599-Ivan-4
---
P.LION Happy Children (1983)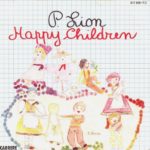 Italian musician and singer Pietro Paolo Pelandi named himself P.Lion thanks to only having Ps in his name while with his aristocratic background, his family coat of arms was a lion. The optimistic synth brass laden 'Happy Children' was to be his biggest song, becoming popular in France and later in the colder climes of Sweden where Italo Disco was to find an unexpected audience.
Available on the P.LION single 'Happy Children'
via Nocolors
http://www.plionproject.com/English/New_Release.html
---
ALEXANDER ROBOTNICK Problèmes D'amour (1983)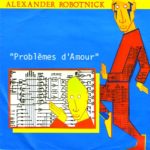 Born Maurizio Dami, the Italian electronic musician was a founder member of the quirky art cabaret trio named AVIDA. 'Problèmes D'amour' with its clattering drum machine, swirling analogue synths and cutesy female voiced counterpoints found a cult audience. Later working in soundtracks and world music, Dami continues making electronic dance music in the present day.
Available on the ALEXANDER ROBOTNICK single 'Problèmes D'Amour'
via Materiali Sonori
https://www.alexander-robotnick.it
---
RYAN PARIS La Dolce Vita (1983)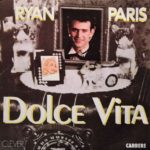 While his real name was Fabio Roscioli, his huge hit 'La Dolce Vita' was written and produced for him by Pierluigi Giombini, who not only wrote songs exclusively in English but was keen to move the established Italian singer away from rock. Paris recently returned to the spotlight with 'Love On Ice' in collaboration with Johan Agebjorn and Sally Shapiro, a song from the soundtrack for the Swedish thriller 'Videomannen'.
Available on the RYAN PARIS album 'The Best Of'
via Dvmor
---
SAVAGE Don't Cry Tonight (1983)
Despite having a long music career which continues to this day, Tuscan native Roberto Zanetti is still best known for debut single 'Don't Cry Tonight', a moody slice of disco lento that was hugely successful across Europe. One notable fan was Chris Lowe, who used the song to open his playlist in PET SHOP BOYS 'Back To Mine' mixtape collection in 2005.
Available on the SAVAGE album 'Don't Cry – Greatest Hits'
via ZYX Music
---
VALERIE DORE Get Closer (1984)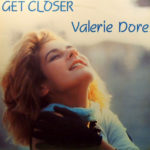 The alluring tones of Valerie Dore were masterminded by producer Roberto Gasparini and fronted by Monica Stucchi who lip-synched on public appearances to the vocals of Dora Carofiglio on the first two hits 'The Night' and 'Get Closer'. Stucchi herself voiced her recordings after 1986 and continues performing as Valerie. Meanwhile 'Get Closer' itself was covered by Marc Almond with STARCLUSTER in 2016.
Available on the VALERIE DORE album 'The Best Of'
via ZYX Music
---
FANCY Slice Me Nice (1984)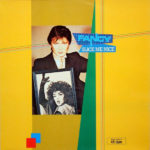 Under the stage name of Fancy, Manfred Alois Segieth cut a striking androgynous figure within Italo Disco, scoring an international hit with the extremely saucy 'Slice Me Nice'. The German born Spaniard even made headway in the US Billboard Dance Charts in 1985 with 'Chinese Eyes' and 'Come Inside', while 'Bolero' hit the top spot in Spain.
Available on the FANCY album 'The Original Maxi-Singles Collection'
via Pokorny Music Solutions
---
OP.8 Butterfly (1984)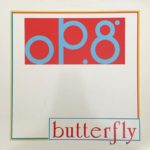 Originally released on Milan's Discomagic Records, 'Butterfly' was Moroder influenced Italo Disco with an oriental flavour and a catchy refrain derived from Puccini. It's so obscure that there is virtually no information about it, although it was written by Ronald Hanson, Michele D'Alessandro and Massimo Parretti while progammed by Piero Cairo. ZYX Music dug it out for a compilation in 2010.
Available on the OP.8 single 'Butterfly'
via ZYX Music
---
RAF Black & Blue (1984)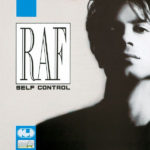 Raffaele Riefoli actually lived in London before starting out his musical career. He scored a domestic hit with his co-write 'Self Control', but hit paydirt when it was covered by Laura Branigan. 'Black & Blue' was one of the highlights from his debut album which featured all the then-modern technological trimmings which wouldn't have sounded out of place on PET SHOP BOYS' Spaghetti Records imprint.
Available on the RAF album 'Self Control'
via East West Italy
---
CLIO Faces (1985)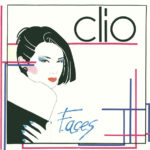 The vehicle of Italian singer Maria Chiara Perugini, the sophisticated and stylish aura of Clio's 'Faces' was written and produced by Roberto Ferrante who later founded Planet Records. With its pretty colourful melodies and punchy rhythms, it could have been mistaken for early Madonna. The track was covered by Canadian synth duo ELECTRIC YOUTH in 2011.
Available on the compilation album '80's Dance Story Original Italo Hits'
(V/A) via Hot Hits
https://www.discogs.com/artist/154990-Clio
---
BRIAN ICE Talking To The Night (1985)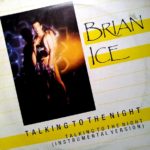 Singer and actor Fabrizio Rizzolo was the man behind the ice and 'Talking To The Night' was apparently composed and written in just a few minutes, using just about every Italo Disco cliché in the book, especially with its "woah-oh" vocals. A limited edition 12 inch issued on ZYX Music played from the label outwards! He later co-wrote 'Never Be Lonely' for Gloria Gaynor and continues a successful career in Italian TV.
Available on the BRIAN ICE album 'Greatest Hits & Remixes'
via ZYX Music
---
GRANT MILLER Colder Than Ice (1985)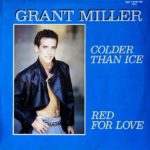 Sensing he could achieve another massive hit if the song had an extremely handsome frontman, Fancy made the idea reality when Indiana-born model Grant Miller-Benton was introduced to him by DIVINE. Produced by Fancy under his Tess Teiges moniker, Miller scored a debut hit in Germany when it was released by ZYX Music.
Available on the GRANT MILLER album 'The Maxi-Singles Hit Collection'
via ZYX Music
http://grant-miller.blogspot.co.uk
---
CC CATCH Cause You Are Young (1986)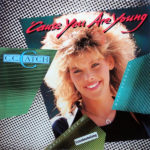 Caroline Catharina Müller was a German domiciled Dutch pop singer who was a member of the girl group OPTIMAL. Spotted by Dieter Bohlen of MODERN TALKING, he signed her to Hansa Records and launched her solo career. A breathy vocal and an enticing lead synth line plus a fabulous catchy chorus laced with orchestra stabs ensured that 'Cause You Are Young' was a big European hit.
Available on the CC CATCH album 'The 80's Album'
via Edel Records
---
EDDY HUNTINGTON USSR (1986)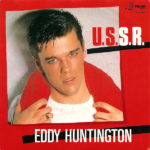 Hailing from Peterlee in County Durham, Cliff Richard fan and model Edward Huntington sought fame and fortune as a pop singer in Italy. Discovered by Baby Records, they took him to Milan to record the catchy 'USSR', written by the same production team behind Den Harrow. Released in the rest of Europe by ZYX Music, the song unexpectedly became a hit in the Soviet Union.
Available on the EDDY HUNTINGTON album 'Bang Bang Baby'
via Baby Records International
https://www.facebook.com/Eddy-Huntington-Italo-Disco-138800969576918/
---
MODERN TALKING Cheri Cheri Lady (1986)
Comprising of ridiculously tanned singer Thomas Anders and musician Dieter Bohlen, MODERN TALKING's overtly catchy melodic tunes like 'Cheri Cheri Lady' and 'Brother Louie' ensured they were simultaneously the most successful and most hated pop duo in West Germany. Bohlen later gained notoriety as a judge on 'Deutschland Sucht Den Superstar', as Germany's answer to Simon Cowell.
Available on the MODERN TALKING album 'The Very Best Of'
via Sony Music
http://www.modern-talking-online.de
---
PAUL REIN Lady-O (1986)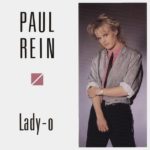 Sweden's Paul Rein was their home grown Italo Disco star and 'Lady-O' showed that cold weather and dark nights was no barrier to producing upbeat electronic dance music. He has since continued a career as a songwriter for artists like Christina Aguilera, Jessica Simpson and Mandy Moore, but perhaps as a reaction to his fame, his daughter Joanna is now making waves in EBM, having opened for DAF in 2016!
Available on the PAUL REIN album 'Communicate'
via 22:22 Music
https://www.discogs.com/artist/116266-Paul-Rein
---
FRED VENTURA Wind Of Change (1986)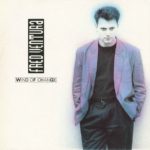 Federico Di Bonaventura began his music career with a 4 track cassette machine, a Roland Juno 60, an Oberheim DX and a passion for NEW ORDER. 'Winds of Change' was a rousing Italo Disco track with cowbells and big digital drums. He continues making music today with Paolo Gozzetti as ITALOCONNECTION who have remixed THE HUMAN LEAGUE, HURTS and KNIGHT$ amongst others.
Available on the FRED VENTURA album 'Disco Modernism (1983 – 2008)'
via Clone Classic Cuts
https://www.facebook.com/italoconnection/
---
DEN HARROW Don't Break My Heart (1987)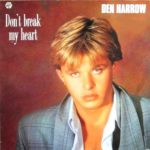 A play on the Italian word "denaro" meaning money, this project was the brainchild of producers Miki Chieregato and Roberto Turatti. Fronted by fashion model Stefano Zandri, it was American singer Tom Hooker who provided the voice on 'Don't Break My Heart'. Despite Zandri admitting in 2012 that he did not sing on any of the records, he continues to appear as Den Harrow after taking singing lessons.
Available on the DEN HARROW album 'I Miei Successi'
via DV Digital
---
'Italo Be Thy Name', a Spotify Playlist compiled by ELECTRICITYCLUB.CO.UK of over 100 related tracks and much more can be listened to at: https://open.spotify.com/user/theelectricityclub/playlist/3uUHPnMSOsUegDSnnFr7Fn
The 'Italo Disco Legacy'
soundtrack is released by Private Records as a 2LP + DVD package, available from https://www.juno.co.uk/products/italo-disco-legacy-soundtrack/672465-01/
https://www.facebook.com/ItaloDiscoLegacy/
http://www.italo-interviews.com/
---
Text by Chi Ming Lai with thanks to Grit Cheraka and Viola Anastasia
12th May 2018