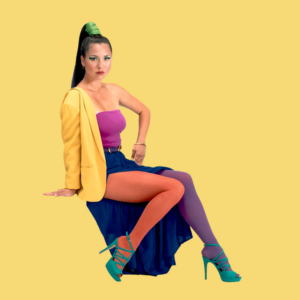 With her quirky electronically driven avant disco, Los Angeles based SINOSA has charmed audiences with her debut single 'If U Must Dance'.
Knowingly oddball with a delightful vocal nonchalance, the former member of FOL CHEN cites influences such as LAURIE ANDERSON and BROADCAST.
Indeed, with a glitchy ambience amongst the beats, 'If U Must Dance' is what LITTLE BOOTS could have been had she put her mind to it.
This is all visually reinforced by a strangely alluring video directed by Al Kamalizad and choreographed by Ania Catherine, which illustrates the song perfectly with its surreal modern dance and mime while SINOSA goes on something of a power trip.
SINOSA said of her visual concept: "We had to decide how literally we wanted to interpret the words in the video. Al is also an incredible animator so that let us go far with body isolation and impossible movement. It's fun and a little unnerving."
B-side 'The State' is less immediate but recalls some of LADYTRON's more experimental but still melodic moments on their debut '604' album, showcasing the possibilities of a home studio equipped with just a microphone, a sampler and a MIDI controller. In all, it's rather delightfully promising.
Released on Happy Robots Records who also brought the world musical various works by RODNEY CROMWELL, HOLGRAM TEEN, PATTERN LANGUAGE and TINY MAGNETIC PETS, this is an impressive statement of intent from the graduate of the California Institute of the Arts, with an artful but accessible opening salvo.
---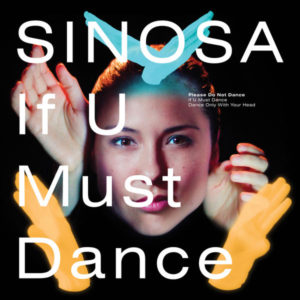 'If U Must Dance'
b/w 'The State'
is released by Happy Robots Records as a 7 inch clear vinyl single, available from https://www.happyrobots.co.uk/product-page/sinosa-if-u-must-dance-7
https://www.facebook.com/xsinosa/
https://www.instagram.com/xsinosa/
---
Text by Chi Ming Lai
14th May 2018