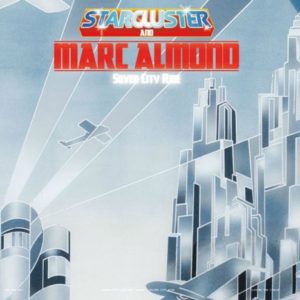 With summer concerts accompanied by The Leeds College of Music Orchestra and Choir plus the recent release of his career spanning 10 CD box set 'Trials Of Eyeliner: Anthology 1979-2016', the last thing anyone expected from MARC ALMOND to close the year was an electronic pop album.
But this is exactly what has happened with 'Silver City Ride', a collection of ten songs recorded in collaboration with STARCLUSTER featuring Almond's most synth laden body of work since SOFT CELL.
Flashback to 1981; following their appearance on the 'Some Bizzare Album' and a surprise No1 in a cover of the Northern Soul favourite 'Tainted Love', SOFT CELL were generally considered to have more artistic potential than DEPECHE MODE. But despite the success of the debut long player 'Non-Stop Erotic Cabaret', the duo imploded with Almond eventually going solo while musical partner Dave Ball formed THE GRID.
But while SOFT CELL ended after just three albums, they made an impact in the pop landscape. Their template was borrowed by PET SHOP BOYS, who softened it and made it less threatening to achieve great international success. So the notion that SOFT CELL could have been huge is not far-fetched.
While electronic pop was how MARC ALMOND made his name, his solo career has been more traditional instrumentally with only the occasional foray into technological enhancement, most notably with his cover of 'Jacky' produced by Trevor Horn in 1991.
But in 2008, Almond recorded 'Smoke & Mirrors' with STARCLUSTER, an Anglo German production duo comprising of Roland Faber and Kai Ludeling.
The song itself was an octave shifting dance anthem in the vein of GIORGIO MORODER with a sweeping VANGELIS rooted synth solo thrown in too; a beefed up remix of the track is included on 'Silver City Ride' and actually improves on the original.
The album begins with the joyous triplet driven experience of the title track. The wonderful 'Pixelated' is more mysterious and could even be seen as Almond's tribute to JOHN FOXX. The ivory shaped 'Avatar' takes on an introspective mood while the spritely drum machine jaunt of 'The City Cries' squelches marvellously, punctuated by sparking synth vibrato and Almond's passionate energetics.
Haunting Almond yet again, it's a great cover version that takes the limelight on 'Silver City Ride'. 'To Have & Have Not' was written by Peter Godwin and his 'Criminal World' was famously covered by DAVID BOWIE in 1983. Originally recorded by androgynous New Romantic fashion icon RONNY, it retains the stern manner of the former Parisian model, while giving this slice of modern Weimar Cabaret a boost in profile, something that it has always deserved.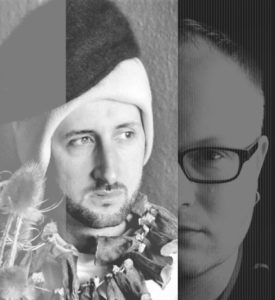 'The Shallows' is a sub-PET SHOP BOYS excursion, before the 'Chase' rendering atmospheres of 'I Don't Kiss' take the pace down. But a reinterpretation of the contemporary choir boy ballad 'Always With You' takes Almond into ENYA territory and is a curio likely to polarise listeners. Whatever, Faber and Ludeling do an excellent job in its construction.
The final track 'Get Closer' is another cover, this time of the cult Italo disco tune recorded by VALERIE DORE. The pulsing backing track is pristine and while Almond's voice is layered in treatments that may upset purists, it ultimately shows his willingness to experiment with a modern electronica aesthetic.
Dressed in its Metropolis inspired artwork designed by Emil Schult, while 'Silver City Ride' is a synthpop record with classic Eurocentric leanings, it is most certainly not a 'Non-Stop Erotic Cabaret' tribute. The album is far too clean and smooth to be that and some might even say it lacks the grit and glitter of SOFT CELL.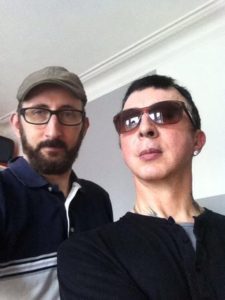 But to hear MARC ALMOND's voice again alongside vintage synthesizers is pure joy. And for that reason alone, 'Silver City Ride' is a welcome addition to the Almond catalogue that will delight fans of his more electronic based work.
'Silver City Ride' uses the following equipment: Minimoog, Moog MG1, Moog Voyager, Roland Jupiter 4, Roland Jupiter 8, Roland SH2, Roland System 100M, Roland SH101, Roland Juno 60, Roland JD800, Roland TR808, Roland CR78, Roland CR8000, Oberheim Matrix 1000, MFB Synth II, Roland MKS 30/50/70/80, Ensoniq ESQ1, ARP Odyssey, ARP Avatar, ARP Solina, Sequential Prophet 5, Sequential Pro-One, Korg Mono/Poly, Korg Poly 61, Korg Rhythm 55, Korg MS20, Linn Drum II, Eurorack Modular
---
'Silver City Ride' is released on vinyl LP by Closing the Circle/Private Records, available as a download from https://priv4te.bandcamp.com/album/silver-city-ride
https://www.facebook.com/MarcAlmondOfficial
https://www.facebook.com/pages/Marc-Almonds-fan/14000869265
---
Text by Chi Ming Lai with thanks to Ange Chan
19th November 2016, updated 3rd January 2017