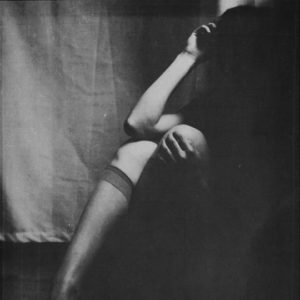 THE MYSTIC UNDERGROUND are Brooklyn based duo Vladimir Valette on vocals and Benedetto Socci on keyboards. Daniel Cousins joins them live to showcase the hereditary Big Apple's electro disco genre, born out of the legends of like PET SHOP BOYS, DEPECHE MODE, KON KAN, INFORMATION SOCIETY and NEW ORDER.
Having started to write songs about "life, set to a dance beat", the duo gained popularity within the New York live circuit, supporting the likes of A PLACE TO BURY STRANGERS and FREEZEPOP along the way.
The self-professed "soundtrack of your trials and tribulations, injecting a generous dollop of drama along with extra helpings of synths and sass into an otherwise dreary and desolate musical landscape", THE MYSTIC UNDERGROUND have released a few EPs and now the long player 'Protagonist' is being aired to satisfy any self-respecting lover of Britpop, new wave, alternative dance and electronica.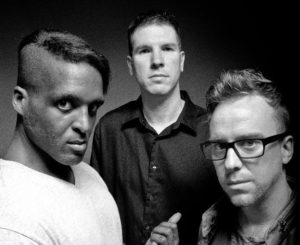 The opening 'Evelyn, You'll Be The Death Of Me', having previously featured on the 'Dreamers & Lovers' EP, sounds like a slowed down Eurotrack, bearing the hallmarks of a good club number; systematic and measured however. 'War Of The Roses' and 'In The Waking Hour' push the envelope, both being grown up electro dance tracks with a twist.
The feeling prevails that THE MYSTIC UNDERGROUND open the door to something new entirely, while still respecting their musical roots.
The motto of "pop songs for the disenchanted, disillusioned and disenfranchised" can be heard in ERASURE-esque 'Laughter Turns To Tears', while the futuristic 'Carry On, Young Men' is a hypnotic anthem á la HEAVEN 17.
The liquid electronica sips through vocally superb 'That's How Rumours Start'; 'A Future In Film' however, takes on a very Europop approach. More subdued pieces are showcased in 'Here In My House', which although slower, is still very synth charged and poignantly moody. The tempo changes altogether with the PET SHOP BOYS' style induced musical coma of 'Those Evil Urges' which vocally is rather reminiscent of Marc Almond.
The best has been left to last, where 'Remember Me' enters with its guitars reminiscent of NEW ORDER's 'Leave Me Alone'. The bass leads the melody in a manner which THE CURE wouldn't be ashamed of and the reversed drums with string synth complete the sombre atmosphere of the track.
THE MYSTIC UNDERGROUND claim they're "looking to grab a foothold in the minds and hearts of listeners everywhere, (…) want to serve as a reminder that the term 'pop music' isn't an obscenity. We write songs with something to say and aren't afraid to push the envelope and have you singing along in the process"
With 'Protagonist', they've pretty much achieved just that.
---
'Protagonist' is available as a download album from
http://themysticunderground.bandcamp.com/album/protagonist
http://www.themysticunderground.net
https://www.facebook.com/themysticunderground
https://soundcloud.com/themysticunderground/sets/protagonist-lp
---
Text by Monika Izabela Trigwell
23rd November 2016