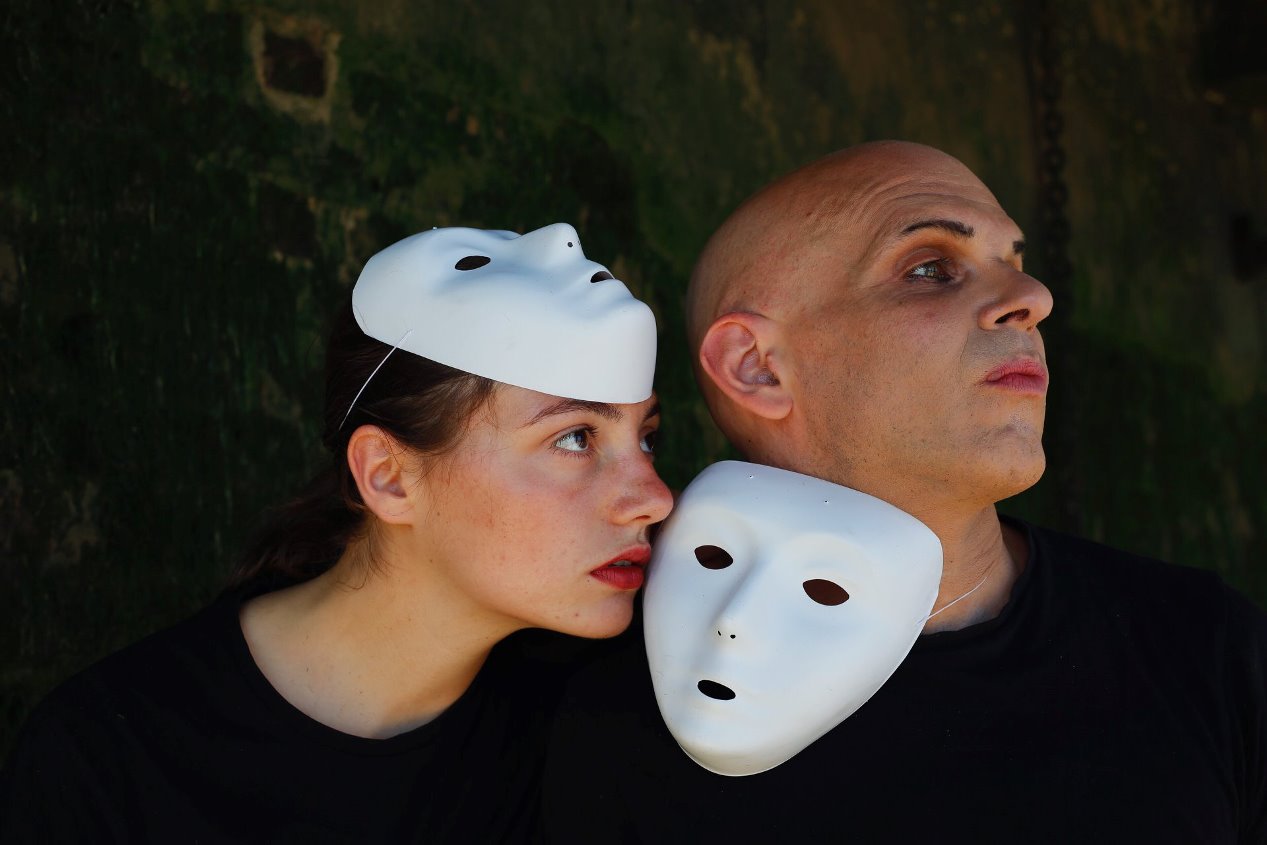 Formed in 2015, London-based Franco German dark synth duo WE ARE REPLICA offer intense post-industrial electronics for their brand of Pan-European avant-punk.
Comprising of Nadège Préaudat and Martin Kinz who both share songwriting vocals, synths and production, their captivating live presentation is a heavy aural barrage that is not only sinister but actually sexy too.
With the inevitable spectre of THROBBING GRISTLE, CABARET VOLTAIRE and SPK all looming, it all has a strangely enjoyable sado-masochistic presence. With a side-facing keyboard set-up of a Korg M500 Micro Preset, Korg Monologue, Yamaha DX21, Casiotone MT100 and Korg Volca Keys, the unbelievably photogenic Préaudat is the alluring bohemian seductress with the deep gallic utterances while more enigmatic but powerful, Kinz's persona resembles that of Arnold Vosloo as Imhotep in 'The Mummy'.
The pair have now presented their first video for 'B Baby', a song from their second extended play release 'Emergency'. With an eccentrically cerebral demeanour smothered in clattering percussion and a schizophrenic cocoon of haunting voices, it is a dynamic showcase of cross-generational collaboration where within a desolate riverside backdrop, Préaudat and Kinz do erotic deviance while wearing masks of insanity…
The visual presentation was realised by director Lefteris Parasyris and cinematographer Martine Wolff with colour grading by Lionel Kopp who worked on 'Amélie' and 'A Very Long Engagement', both starring Audrey Tautou. Kinz's describes the video to 'B Baby' as having "an old school MTV vibe" and it certainly is a refreshing antidote to all the filtered digital sanitisation around online and in cinema.
Also from the 'Emergency' EP, Préaudat declares 'Non' with screechy psychedelic overtones, while '1. 2. Free' exploits the repeat function on the Korg Micro-Preset as on OMD's 'Messages' and OUR DAUGHTER'S WEDDING's 'Lawnchairs', with the cutting hypnotic melody occasionally running free amongst the unsettling processed density of sound.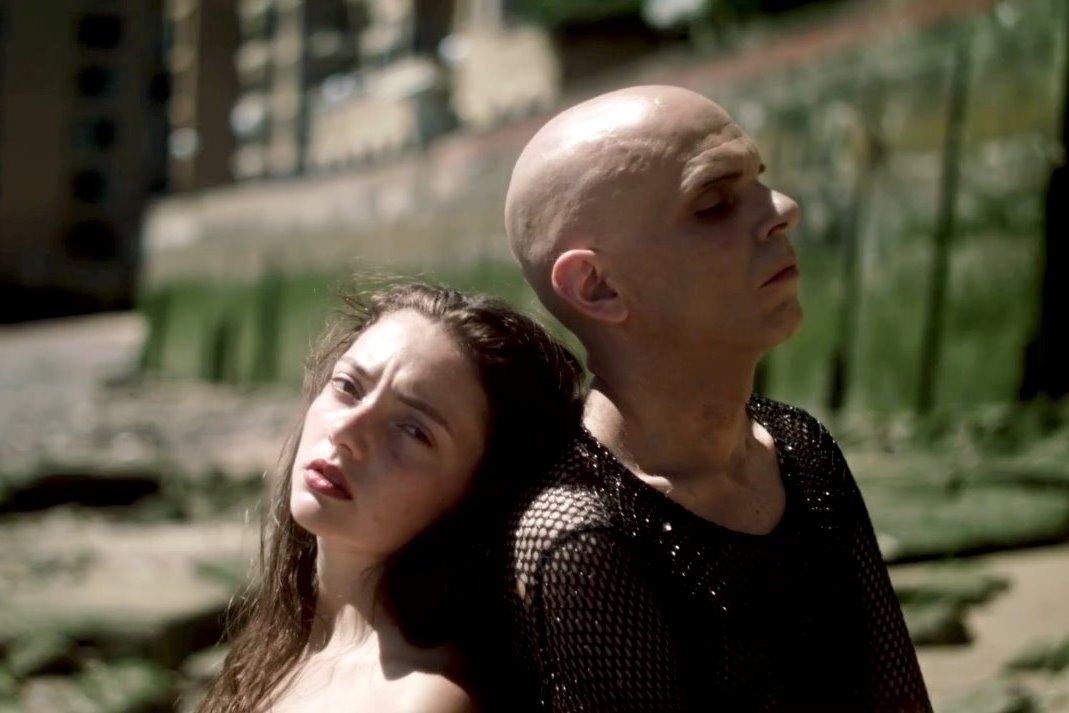 A highlight from their debut EP and a mainstay of their live set, 'Create (Who You Are)' captures the cold cognitive chaos of the artistic mindset, with mutant octave passages, tempo changes and dispassionate vocals messaging home that well-being starts with oneself.
WE ARE REPLICA will not be an immediate proposition to some, but for other listeners, their experimental visceral approach will appeal immensely.
---
'EP' and 'Emergency' are both available as downloads direct from https://wearereplica.bandcamp.com/
https://wearereplica.blogspot.com/
https://www.facebook.com/wearereplica/
https://soundcloud.com/wearereplica/
---
Text by Chi Ming Lai
Photos by Lefteris Parasyris
21st May 2019