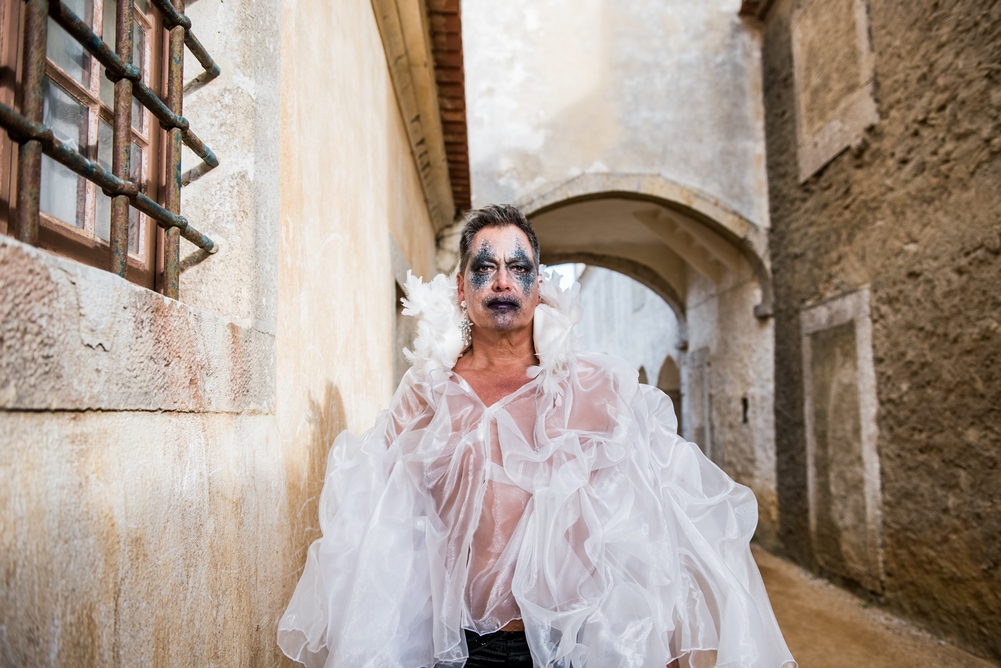 From the same stable as VILLA NAH, SIN COS TAN,  JUNO FRANCIS and THE HEARING comes Marko von Konow.
The flamboyant Finnish art rocker says he is all about contradictions. Combining European cabaret, progressive rock and synthpop within his strange but accessible world, his sound was premiered on his 2017 album 'Lieder' and featured the epic single 'Horses Run With Me'.
Unsurprisingly, von Konow looks towards Nietzsche and Sartre for literary inspiration while within popular culture, the chameleon presence of Bowie, Mercury and Gaga all loom. Embarking on a journey to distant places, his songs tell of the survival of outsiders.
With rousing avant pop melodies and dramatic orchestrations, the lead single 'On A Hill' from the new album 'For All & None'
sonically echoes THE PSYCHEDELIC FURS cult favourite 'Love My Way' with its charming marimba hook. In a superbly picturesque monochromatic video directed by Tommi Pietiläinen with costumes designed by Suvi Hänninen, von Konow exudes an enigmatic demeanour dressed with a thoughtful glam edge.
Utilising von Konow's inherent theatrics, other highlights on the impressive new album include a filmic jazz inflected duet with Salla Seppälä entitled 'True As a Dream' and 'Away To Harbourside' which comes over like an Owen Pallett collaboration with PET SHOP BOYS.
The intensely adventurous baroque of 'Overtaken' is appropriately Bowie-esque while the vivid colours of 'Lucid Sound' bounce like THE DIVINE COMEDY meeting LLOYD COLE & THE COMMOTIONS, but with unexpected bursts of synth for good measure alongside the strings and woodwinds.
With themes of love and death, these dramatic widescreen overtures could appeal to fans of ASSOCIATES, FIAT LUX and THE FALLOUT CLUB.
---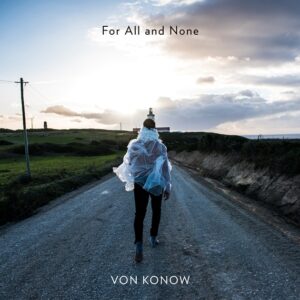 'For All & None'
is released by Solina Records in digital formats
https://www.facebook.com/vonkonowmusic/
https://www.instagram.com/vonkonowartist/
https://solinarecords.com/von-konow-for-all-and-none/
---
Text by Chi Ming Lai
1st July 2019