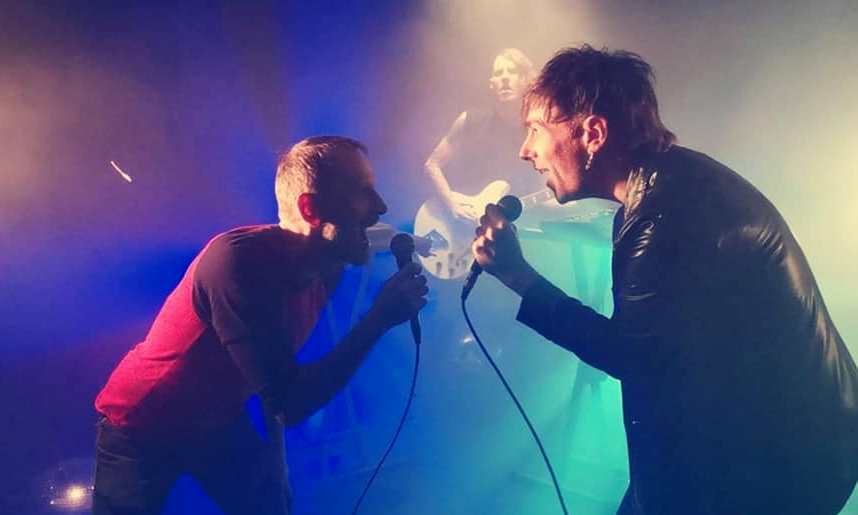 Now imagine John Foxx and Midge Ure teaming up to do a brand new ULTRAVOX album…
While not sounding like the synthesizer pioneers who named themselves after the Latin phrase meaning "extreme voice", Holger Wobker and James Knights have done the equivalent and got together to make a brand new album as BOYTRONIC.
Having gained the rights to the name, Wobker was highly motivated and appropriately, their first fruit of collaboration was called 'Proving A Point'. Having appeared earlier in the year on the debut KNIGHT$ album 'Dollars & Cents'
, Knights said: "I had a demo of this for many years but the idea to do this with Holger obviously came later. We've both had similar experiences and difficulties so we thought with this track, let's tell it as it is, we needed to let something out."
But the first BOYTRONIC track to emerge from the Anglo-German pair is 'All You Can Eat'
, a spirited Eurobeat duet in which both Wobker and Knights hit those high notes with aplomb. Meanwhile musically, 'All You Can Eat' doesn't sound unlike members of NEW ORDER jamming along to BRONSKI BEAT's 'Hit That Perfect Beat'!
Of his new partnership with Knights, Wobker said: "James understands exactly what BOYTRONIC is about. I don't have to say much when we're communicating ideas, it all comes naturally. Even when I'm drifting away, he puts me on the right track. We both have a vision how it's got to be, and that's great."
Crossing HI-NRG with Britalo, the new BOYTRONIC album 'The Robot Treatment' promises to be an authentic analogue journey to create a full and groovy electronic sound.
BOYTRONIC had the misfortune to get embroiled in the Pledge Music debacle, resulting in loss of money for both the band and fans. However, Holger Wobker and James Knights have made a joint statement announcing: "If you are a fan who took part in our crowdfunding campaign, we are truly sorry for the inconvenience Pledge Music's bankruptcy has caused. We are aware some people have received refunds direct from their bank. Others have not. Despite countless attempts to contact Pledge Music for information on where the money went, we have been kept in the dark now since February 2019. If you are a Pledger who wants to buy direct from the band, we are offering a 10% discount in our Bandcamp store. You can contact mirrormanagency@gmail.com for your discount code!"
---
'All You Can Eat'
is released by Wuff Records as a download single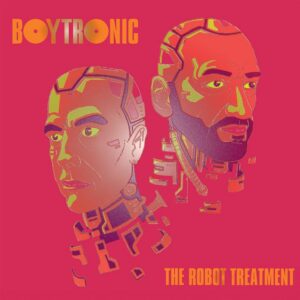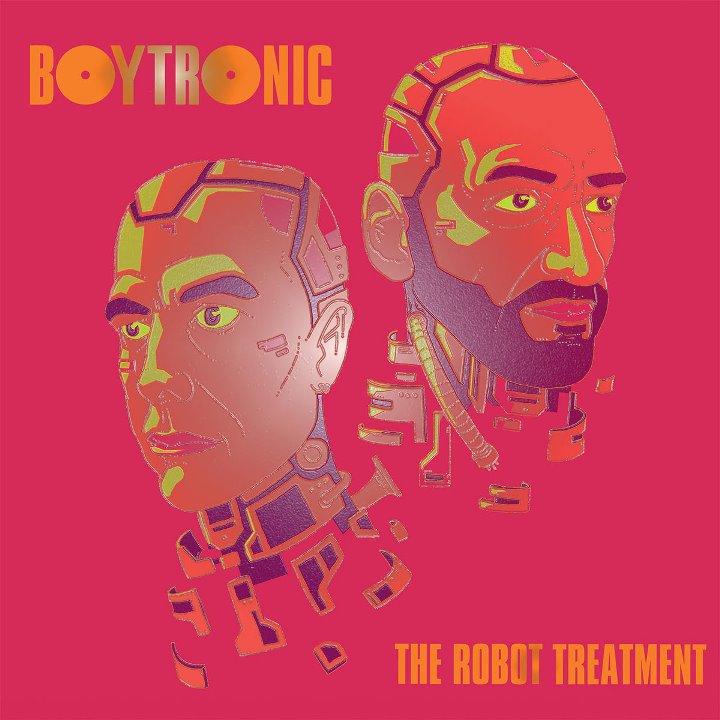 The limited edition signed CD or vinyl LP of 'The Robot Treatment' is released on 6th September 2019 and can be pre-ordered direct from https://boytronic01.bandcamp.com
BOYTRONIC play Berlin ORWOhaus on Saturday 7th September 2019 with support from !DISTAIN
https://www.facebook.com/BoytronicOriginal/
https://twitter.com/boytronicorigi1
https://www.instagram.com/boytronicoriginal/
---
Text by Chi Ming Lai
2nd July 2019