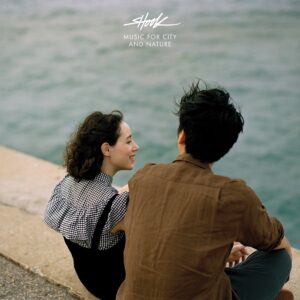 Capturing the mood of a busy metropolis during the rush hour, the self-explanatory 'Music For City & Nature' is the latest work by SHOOK, the musical vehicle of Dutch composer Jasper Wijnands.
SHOOK said: "In this album I tried to document my emotional and mental state at this point in my career. It is inspired by the conflict between the energetic and busy city life and the calm, warmth and peace that nature gives. It isn't a city 'versus' nature album though, it is about daily life existing in a gray area in between. I try to find a balance by connecting both sides."
Now if there was a more apt instrumental embodying the commuting way of life, then the subtle funk of 'City' would be it. Opening 'Music For City & Nature', the joy of heading home is a countered by the frustration of travel and delay. It's a light and shade piece that sets the mood.
In a duet with SHOOK's regular collaborator Juliet Klaar, the charming 'Mind Up' adds modern treated vocals over a jazzy electropop vibe, his own voice recalling a less wayward Yukihiro Takahashi as flickering synthesized pulses capture the tension of adolescent angst and how best to move forward.
Meanwhile, 'Fighting' is pure YELLOW MAGIC ORCHESTRA, with robotic voices and bright pentatonic overtones pointing towards the iconic trio's first two albums. Playing with a similar template, 'Rush Hour' captures a typical South East Asian sunset where things start to get dark at 7.00pm even at the height of summer.
'Morning Shine' borrows from Ryuichi Sakamoto and 'Merry Christmas Mr Lawrence' in particular but it is delightful, as is the bright and breezy 'Sun Symphony' which is a number that celebrates an appreciation for the simple things in life.
Written and sweetly sung solo by Juliet Klaar, 'Lullaby' is a pretty tune that does what it says it will, but 'A Million Trees' with its marimba motif goes a bit more esoteric in the vein of Steve Reich, outstaying its welcome by three minutes. Things get back on track with 'I Miss You Today' which incorporates a live sounding rhythmic feel alongside some filmic piano runs.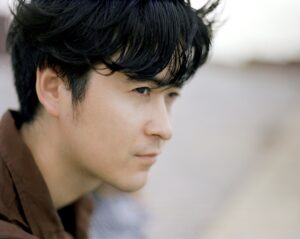 Closing with the rather sparse understated soundscape of 'Shape Of Water', SHOOK heads for the creature comforts of home under the watch of the late Japanese ambient trailblazer Hiroshi Yoshimura for a fitting journey's end.
'Music for City & Nature' has a delicate timeless quality in its search for balance and peace of mind.
It might be too sedate and organic for some, but does its job well of capturing the start and end of a journey in its literal sense.
---
'Music For City & Nature' is released on 8th November 2019 in CD, vinyl LP and digital formats, pre-order from https://shook.bandcamp.com/album/music-for-city-and-nature
https://www.facebook.com/shookshookshook/
http://instagram.com/shookmusic
https://open.spotify.com/artist/3JKd43oYlE7ifoodXetsuw
---
Text by Chi Ming Lai
Photo by Liz Eats Films
6th November 2019