When YELLOW MAGIC ORCHESTRA formed in 1978, it was intended to be a one-off project for producer / bassist Haruomi Hosono and the two session musicians he had hired: drummer Yukihiro Takahashi and keyboardist Ryuichi Sakamoto.
Prior to the group's formation, the classically trained Sakamoto had experimented with electronic music at the Tokyo National University of Fine Arts and Music. Hosono had been involved in the recording of several early electronic rock records in Japan. Meanwhile, Takahashi was in THE SADISTIC MIKA BAND, a prog outfit who were signed to PINK FLOYD's label Harvest and had appeared on 'Old Grey Whistle Test'.
Hosono began formulating the idea of an instrumental disco band which could have the potential to succeed internationally. The format was formally defined when Sakamoto introduced the music of KRAFTWERK to the other two. KRAFTWERK's artistic outlook, along with acts such as TANGERINE DREAM, NEU! and LA DÜSSELDORF had helped restore a sense of Germanic identity in reaction to the Americanisation of European post-war culture.
The trio were feeling this was needed in Japan too, so they endeavoured to make something very original using electronics. As Sakamoto remarked, this involved using the "very Japanese" approach of merging many different styles like a Bento box in a reliable, forward thinking fashion.
The technology used on their 1978 debut album included the Moog III-C, Korg PS-3100, Polymoog, ARP Odyssey, Oberheim Eight Voice, Minimoog, Korg VC-10 Vocoder and Roland MC-8 Micro Composer. With the latter programmed by fourth member Hideki Matsutake, the result was a crisp, exotic pop sound that was unusual and ahead of its time, even in the synthesizer heartland of Europe.
YELLOW MAGIC ORCHESTRA scored a UK Top 20 hit single in 1980 with 'Computer Game (Theme From The Invader)' . Recorded in 1978, the main section of the track was actually 'Firecracker', a cover of a 1959 composition by Martin Denny. The single also gained traction in America where the trio made a memorable appearance on the prestigious music show 'Soul Train'. It subsequently made an impact out on the block as it was later sampled by Hip-Hop godfather Afrika Bambaataa on 'Death Mix' and then in 2001, it was used again by Jennifer Lopez on 'I'm Real'.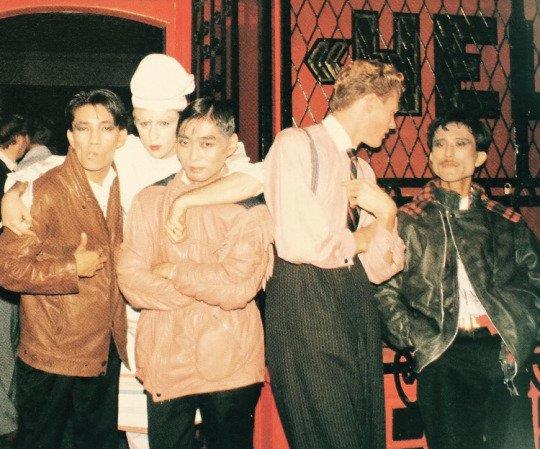 The international popularity of YELLOW MAGIC ORCHESTRA (or YMO as they came to be known) coincided with the burgeoning synthpop scene in Britain which had embraced the affordable synthesizers from Japanese manufacturers such as Roland, Korg and Yamaha.
VISAGE's Rusty Egan in his dual role as DJ at the legendary Blitz Club in London had been spinning YMO tunes while acts such as GARY NUMAN, THE HUMAN LEAGUE, ULTRAVOX, OMD, SOFT CELL and DEPECHE MODE started achieving mainstream success.
YMO went on to be the one of the most popular bands in South East Asia, but despite this success, the trio went into hiatus in 1984, with each member continuing their already established parallel solo careers. While the trio said they were "spreading out" rather than splitting, they continued to play on each other's recordings and made guest appearances at various live shows.
Sakamoto achieved the highest international profile from his ventures into acting and soundtrack work. His Oscar winning success for 'The Last Emperor' in 1988 helped expand his soundtrack portfolio to include films such as 'Black Rain', 'The Sheltering Sky' and 'Little Buddha', while he also composed music for events like the Opening Ceremony of the 1992 Olympics in Barcelona.
A short reunion took place in 1993 for the 'Technodon' album where the band had to be known as YMO, but there was no further activity until 2007 when Hosono, Sakamoto and Takahashi were reunited for a Kirin Lager advertising campaign, performing one of their most popular numbers 'Rydeen'.
Hosono and Takahashi had been working together in a project called SKETCH SHOW and on a number of occasions, Sakamoto was invited to join in. As a result, he proposed that the group rename itself HUMAN AUDIO SPONGE (HAS) for whenever he was involved. Inevitably, YELLOW MAGIC ORCHESTRA reformed again when they played the 2007 Kyoto Live Earth event, although for recording purposes they combined names and went out as HASYMO.
In Summer 2008, the trio played the Meltdown Festival curated by MASSIVE ATTACK billed as YMO, although only four YMO songs were played while the rest of the set comprised of SKETCH SHOW, HASYMO and solo material.
However in 2009, the trio performed at the World Happiness festival in Japan and confirmed that YELLOW MAGIC ORCHESTRA was their official name, while there was a further appearance at the 2010 event. Despite the confusion over names, it would appear YELLOW MAGIC ORCHESTRA are still a going concern, although Sakamoto is presently taking an extended break recuperating from illness.
So with their place in electronic music history assured, what twenty tracks would make up an imaginary CD compilation album to act as Beginner's Guide to the iconic trio? ELECTRICITYCLUB.CO.UK made the following selections for its YMO Bento box…
---
YELLOW MAGIC ORCHESTRA Tong Poo (1978)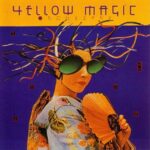 YELLOW MAGIC ORCHESTRA's debut self-titled album was noted for its use of the then brand new computerised Roland MC8 Micro-Composer to control the synthesizers. With their use of modern technology, they became standard bearers for what eventually became known in Japan as technopop. Despite its pulsing electronic disco bassline, the Sakamoto penned 'Tong Poo' was inspired by Chinese music produced during the China's Cultural Revolution.
Available on the YELLOW MAGIC ORCHESTRA album 'Yellow Magic Orchestra'
via Alfa Music
---
YELLOW MAGIC ORCHESTRA Behind The Mask (1979)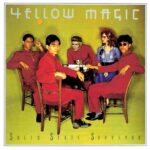 With 'Behind The Mask', YMO's influence touched rock, pop and soul. Michael Jackson loved the track so much, he penned additional lyrics to it during the 'Thriller' sessions. Unable to be released at the time by Jackson himself, he gave the reworked track to his musical director Greg Phillinganes who had a surprise Top 5 hit in the US R'n'B charts in 1985. This proxy collaboration was then later covered by Eric Clapton in 1987. The remixed MJ demo eventually appeared on the posthumous album 'Michael'.
Available on the YELLOW MAGIC ORCHESTRA album 'Solid State Survivor'
via Alfa Music
https://www.facebook.com/YMOofficial
---
RIUICHI SAKAMOTO Riot in Lagos (1980)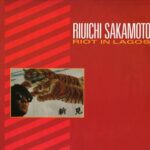 Back from when Sakamoto spelt the alphabetical version of his first name as 'Riuichi', 'Riot in Lagos' off his 1980 'B-2 Unit' album has often been seen as a pivotal track that anticipated the beats and pulses of house music. A frantic but danceable instrumental that conveyed the rhythmic tension and violence of the title, it was a fine example of the visual narrative of Sakamoto's compositional mind. It was a talent that would serve him well in a burgeoning career that would eventually lead him to the cinema.
Available on the RIUICHI SAKAMOTO album 'B-2 Unit'
via GT Music Japan
---
JAPAN Taking Islands In Africa (1980)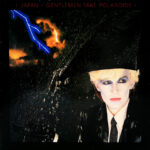 Following the success of JAPAN's third album 'Quiet Life', Sakamoto was assigned by a magazine to interview David Sylvian. The meeting led to the beginnings of a long standing friendship and a magnificent collaboration entitled 'Taking Islands In Africa' which ended up closing the long player. The music was entirely Sakamoto's while Sylvian contributed the worldly lyrics. There were to be further collaborations between the pair, the most recent being 'World Citizen' in 2004.
Available on the JAPAN album 'Gentlemen Take Polaroids'
via Virgin Records
---
YELLOW MAGIC ORCHESTRA Camouflage (1981)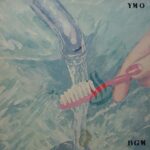 'BGM' was the first recording to use the now iconic Roland TR-808 Rhythm Composer and a 3M 32-track digital recorder. However, as producer of 'BGM', Hosono did not like the latter's aural sharpness and preferred to record the rhythm sections on analogue tape first before copying them to the 3M machine. This album's best song 'Camouflage' was a curious beat laden blend of Eastern pentatonics and Western metallics… the German synth band CAMOUFLAGE took their name from this very song.
Available on the YELLOW MAGIC ORCHESTRA album 'BGM'
via Alfa Music
https://www.facebook.com/YMOofficial/
---
LOGIC SYSTEM Domino Dance (1981)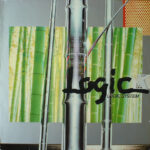 The Roland MC-8 Micro-Composer programmed by fourth member Hideki Matsutake was a key part of YELLOW MAGIC ORCHESTRA's early production and live performances. In 1981, Matsutake formed his own project LOGIC SYSTEM. Inspired after hearing a playback of Wendy Carlos' 'Switched-On Bach', he went on to be the technical assistant of TOMITA. 'Domino Dance' was the excellent lead single from the acclaimed 'Logic' and while less immediate, it was worthy of his better known employers.
Available on the LOGIC SYSTEM album 'Logic'
via Express Japan / Toshiba EMI
https://www.facebook.com/logicsystem
---
SANDII & THE SUNSETZ The Great Wall (1981)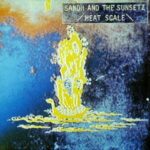 After guesting on 'Absolute Ego Dance' from 'Solid State Survivor', Hawaiian Japanese vocalist Sandy O'Neal began working with Hosono, who was producing a Japanese band called THE SUNSET GANG. Convincing the all-male combo that her Kate Bush influenced vocals would be ideal to front their brand of chunky music, SANDII & THE SUNSETZ were born. The highlight of the 1981 Hosono produced album 'Heat Scale' was 'The Great Wall', a song influenced by music of the Chinese Cultural revolution.
Available on the SANDII & THE SUNSETZ album 'Heat Scale' via Alfa Music
---
YUKIHIRO TAKAHASHI Something In The Air (1981)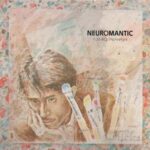 Being YMO's main vocalist did not necessarily mean Takahashi-san was a great singer and indeed, it very much had a Marmite effect. With his solo albums of course, his voice took centre stage. And with his afflicted, semi-croon in the vein of Bryan Ferry, he showed his passionate side on 'Something In The Air'. Not a cover of the THUNDERCLAP NEWMAN song, it came from 'Neuromantic', considered to be one of Takahashi's finest solo albums; it featured Tony Mansfield, Phil Manzanera and Andy Mackay.
Available on the YUKIHIRO TAKAHASHI album 'Neuromantic'
via GT Music Japan
http://intenzio.co.jp/yukihiro/room66plus/
---
YELLOW MAGIC ORCHESTRA Neue Tanz (1981)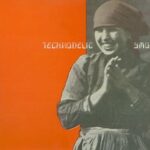 YMO's experimental fourth long player 'Technodelic' was notable for its use of an LMD-649, a hand-made sampler developed by Toshiba EMI engineer Kenji Murata. Although 'Neue Tanz' was a tribute to KRAFTWERK, Hosono played bass guitar on the track, adding a dark funkiness that once merged with the Indonesian Kecak chanting samples, recalled David Byrne and Brian Eno's 'My Life In The Bush Of Ghosts' album. KRAFTWERK borrowed back the concept in 1986 for 'Musique Non Stop'.
Available on the YELLOW MAGIC ORCHESTRA album 'Technodelic'
via Alfa Music
http://www.sonymusic.co.jp/Music/Info/ymo/
---
SUSAN I Only Come Out at Night (1982)
Franco-Japanese beauty SUSAN was a protégée of Takahashi and 'I Only Come Out At Night' was produced and written by him with lyrical assistance from the now-regular YMO collaborator Peter Barakan. Gloriously detuned and pentatonic, this was a fine example of how new technology was allowing the smarter than average drummer to challenge their perceived role in pop. Takahashi certainly provided a heavier, more leftfield sound compared with Hosono's production work for Idol singers such as Seiko Matsuda.
Available on the SUSAN album 'Complete'
via Sony Music Japan
---
YELLOW MAGIC ORCHESTRA Kimi Ni Mune Kyun (1983)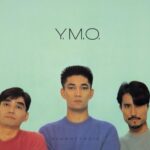 'Naughty Boys' was YMO's most commercial album of their career. This was highlighted by the massively popular and joyous lead single 'Kimi Ni Mune Kyun'. Takahashi, Hosono and Sakamoto were the oldest J-Pop boy band in town, looking like ARASHI's great uncles! A YMO vs THE HUMAN LEAGUE EP featuring a remix with new English lyrics and vocals by Phil Oakey was released in 1993. Meanwhile in 2009, the song was the closing theme to the Anime series 'Maria Holic', sung by the voice cast.
Available on the YELLOW MAGIC ORCHESTRA album 'Naughty Boys'
via Alfa Music
http://www.discogs.com/artist/22061-Yellow-Magic-Orchestra
---
DAVID SYLVIAN & RIUICHI SAKAMOTO Forbidden Colours (1983)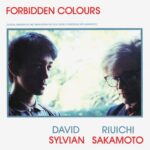 Following a joint single with David Sylvian at the height of JAPAN's fame entitled 'Bamboo Music' in 1982, Sakamoto made his 1983 acting debut alongside David Bowie in 'Merry Christmas Mr Lawrence'. He also composed the soundtrack with Sylvian providing lead vocals on the single version of the WWII drama's haunting theme tune. Retitled 'Forbidden Colours', the lyrics reflected the taboo love story of the Nagisa Oshima directed film. Since then, the track has been covered in various languages.
Available on the RYUICHI SAKAMOTO album 'Merry Christmas Mr Lawrence'
via Editions Milan Music / BMG
---
YELLOW MAGIC ORCHESTRA You've Got To Help Yourself (1983)
Like the polarising '∞Multiplies'
mini-album from 1980, 'Service' contained YMO songs alongside various skits, performed by the comedy combo SUPER ECCENTRIC THEATER (SET). Whether the inclusion of the SET material was an ironic act of cultural subversion is a mystery to Western ears, as the sketches were all in Japanese! The best song on 'Service' though was the poppy 'You've Got To Help Yourself' which tellingly had previously featured in instrumental taster form on 'Naughty Boys'.
Available on the YELLOW MAGIC ORCHESTRA album 'Service'
via Alfa Music
http://www.factmag.com/2015/01/22/the-essential-yellow-magic-orchestra/
---
HARUOMI HOSONO Gaplus (1984)
Hosono was one of the first people to acknowledge the appeal of video game sounds and arranged an album containing Namco arcade game music. Simply titled 'Video Game Music', it was acknowledged as being the first chiptune record. A subsequent maxi single release 'Super Xevious' had Hosono actually composing and performing around original game music by Yuriko Keino and Junko Ozawa. 'Gaplus' with its phased gunshots, blips and classical overtones was the undoubted highlight.
Available on the HARUOMI HOSONO EP 'Super Xevious' via Scitron Digital Content
---
RYUICHI SAKAMOTO featuring THOMAS DOLBY Field Work (1986)
Most of the tracks for what was to become 'Illustrated Musical Encyclopedia' were originally recorded in 1984 and as the title suggested, saw Sakamoto exploring a variety of styles and genres including jazz and soca. Initially only released in Japan, the album was altered for the international market with some new tracks. One of these was this great collaboration with Thomas Dolby. Entitled 'Field Work', it united both artists' concerns for the environment.
Available on the RYUICHI SAKAMOTO album 'Illustrated Musical Encyclopedia'
via 10 / Virgin Records
---
YUKIHIRO TAKAHASHI & STEVE JANSEN Stay Close (1986)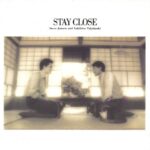 Takahashi's solo albums featured JAPAN's bassist Mick Karn and drummer Steve Jansen. In 1986, Jansen and Takahashi released a brilliant joint single 'Stay Close'. Additionally featuring the talents of legendary rhythm guitarist Carlos Alomar, Jansen in particular did a very able impression of his older brother David Sylvian, while Takahashi provided his usual mannered "will he make it – won't he?" vocals. It remains a true lost classic as possibly the best song that JAPAN and YMO never recorded.
Available on the YUKIHIRO TAKAHASHI album 'Once A Fool…'
via Pony Canyon
---
SYLVIAN / SAKAMOTO Heartbeat (1992)
The dreamy 'Heartbeat (Tainai Kaiki II)' saw David Sylvian return to give a raw passionate vocal performance which was counterpointed by a whispery spoken word passage from Ingrid Chavez. The two emotionally connected in real life and got married after the recording. More organic than previous Sylvian / Sakamoto collaborations, the bed of the song was Sakamoto-san's eerie piano and 'Twin Peaks' strings, while out of nowhere came a rousing solo from noted jazz guitarist Bill Frisell.
Available on the RYUICHI SAKAMOTO album 'Heartbeat'
via Virgin Records
https://www.facebook.com/ryuichisakamoto
---
YMO Pocketful Of Rainbows (1993)
For their comeback album 'Technodon', the band were forced to release it under the moniker YMO as the name YELLOW MAGIC ORCHESTRA was owned by former record label Alfa Records. Songs like 'Hi-tech Hippies' had more straightforward techno arrangements than any of the trio's more recent solo work. The album was also sample free to save any potential copyright infringements. 'Pocket Full Of Rainbows' was a Japanese language cover of the tune made famous by Elvis Presley in 'GI Blues'.
Available on the YMO album 'Technodon'
via Toshiba EMI
---
RYUICHI SAKAMOTO Anger – Rare Force 2 Meg Remix (1998)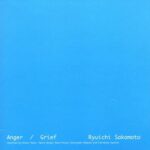 Sakamoto's soundtrack success led him to sign with Sony Classical. His first work for the label 'Discord'
was a four movement avant-garde composition exploring dissonant musical structures. Two of the tracks 'Anger' and 'Grief' were given out to remixers, thus cementing the link Sakamoto had with dance culture since 'Riot In Lagos'. The aggressive, almost industrial 'Anger' was given a dark breakbeat treatment by Skint Records signings RARE FORCE which got the adrenaline pumping.
Available on the RYUICHI SAKAMOTO album 'Moto.tronic'
via Sony Music
https://twitter.com/ryuichisakamoto
---
HASYMO Rescue (2007)
Producing a single 'Rescue' for the Anime film 'Appleseed Ex Machina', Hosono, Sakamoto and Takahashi utilised a leftfield jazz techno sound and the pretty female voice of Chiho Shibaoka. The film's soundtrack featured two further HASYMO tracks 'Method' and 'Weather' as well as a large number of solo contributions from Hosono. The recorded reunion put YMO back into the public eye and led to invitations for a variety of prestigious events including Meltdown.
Available on the HASYMO single 'Rescue'
via Commmons ‎/ Avex Trax
---
Text by Chi Ming Lai
4th June 2015, updated 8th June 2020