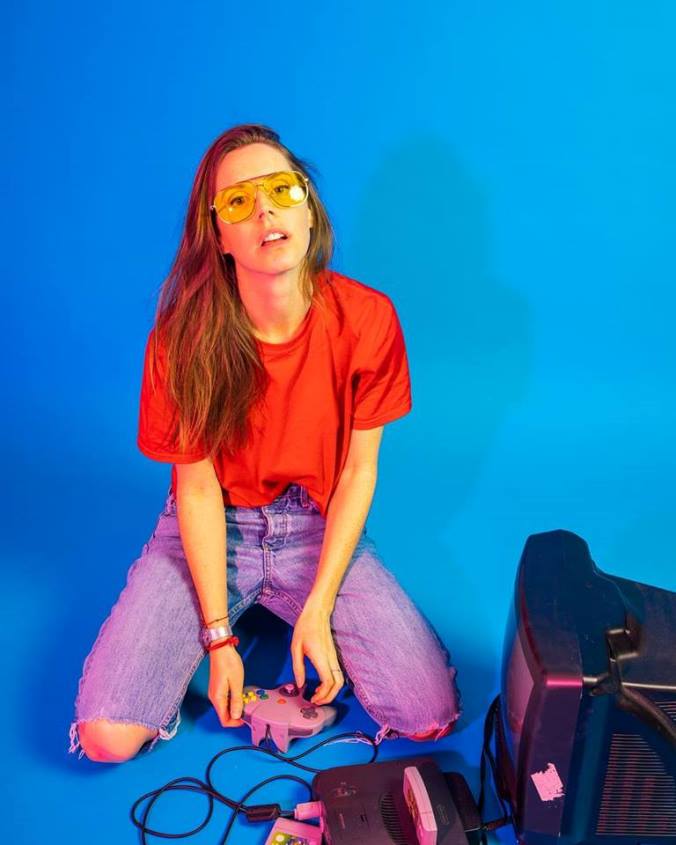 American born RIDER describes herself as "alternative pop", exploring a variety of styles while ensuring larger than life melodies are at the core of her work.
Originally from Pennsylvania, RIDER emigrated to the UK and studied at LIPA, the educational establishment that includes Eddie Lundon of CHINA CRISIS as one of its lecturers.
Looking like Lana Del Rey gone synthwave, the London based singer and multi-instrumentalist's most recent single 'Tell Nobody' is an energetic neon lit stomper that wouldn't have sounded out of place in a John Hughes teen movie. With her Trans-Atlantic timbre, RIDER's dulcet tones suit the mood fabulously.
The accompanying sci-fi inspired video directed by Ollie Rillands of Shapeshifter Films features a young gamer girl who dreams of travelling into the future and builds her own time machine; RIDER herself makes a cameo as a shop assistant who sells a PP9 battery to the junior inventor at a hush-hush 'Tell Nobody' discount.
With her powerful voice and application of self-produced organic textures alongside the electronic, RIDER embroils an air of optimism within her heartfelt expression, as on 'Hurts Me Too', a soulful tune which could be likened to AFTERHERE, the HEAVEN 17 side project fronted by Berenice Scott.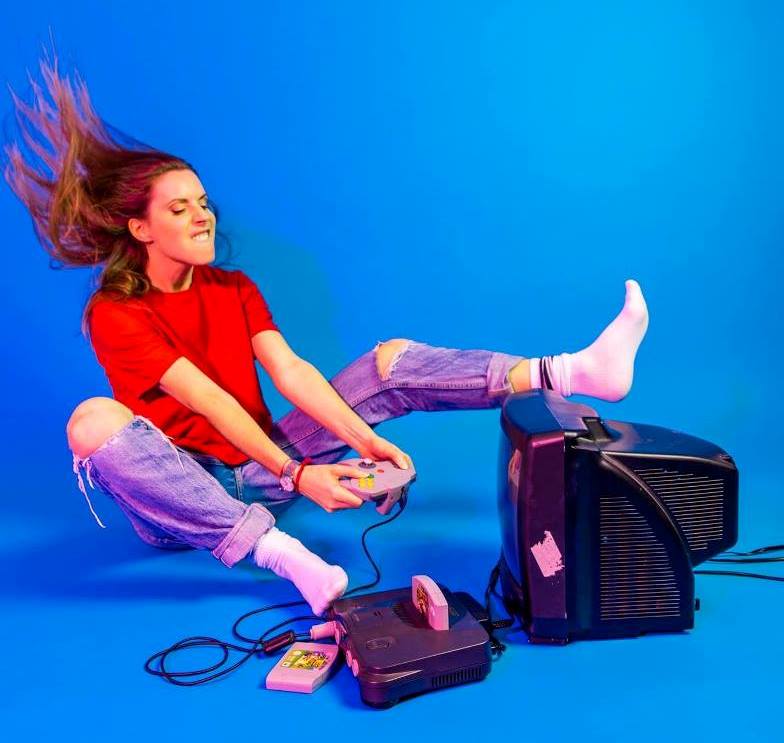 Having recently developed a taste for NINA, FM-84 and THE MIDNIGHT, it will be interesting to see where she heads next.
While songs like 'You' recall the West Coast New Wave of THE GO GOS and 'A Little Light' takes a more steadfast approach to LORDE's almost similarly titled 'Green Light', RIDER's eclectic blend of genres highlight her sweet passionate approach to her music.
As RIDER herself puts it: "Life is sweet!"
---
'Tell Nobody'
is released by Sapien Records, available on all digital platforms
https://www.riderofficial.com/
https://www.facebook.com/RiderMusicPage/
https://twitter.com/RiderMusicPage
https://www.instagram.com/ridermusicpage/
---
Text by Chi Ming Lai
Photos by Marieke Macklon Photography
27th March 2019