Those who have been to HEAVEN 17's concert performances over the last 18 months will have noticed a glamorous addition to the band on keyboards.
The lady in question is Berenice Scott, a musician and songwriter with an exotic musical upbringing. The HEAVEN 17 live line-up was expanded to accommodate the wider template of instrumental colours required to perform 'The Luxury Gap'
as part of a UK tour and as a precursor to the BEF concert extravaganza at The Roundhouse in October 2011.
With the latter featuring guest vocalists as diverse as Sandie Shaw, Midge Ure, Green Gartside, Kim Wilde, Polly Scattergood, Shingai Shoniwa and Boy George, other than musical director Martyn Ware, Miss Scott was the only member of the house band to have been on stage for the entire 23 song set.
Taking in standards like 'God Only Knows', 'It's Over', 'Anyone Who Had A Heart' and 'The Look Of Love', as well as cult favourites such as 'Secret Life Of Arabia' and 'Make Up' plus the full HEAVEN 17 set the night before, she showed her prowess in coping with the wide range of keyboard styles required.
Berenice released her first solo album 'Ten Takes' in 2007 and has worked on a variety of musical projects including with LEVEL 42's Phil Gould and 42 associate Wally Badarou while more recently, she undertook a number of solo gigs in support of NOUVELLE VAGUE vocalist Marina Celeste. Following an EP entitled 'The Outwood Sessions' last year, she has re-recorded its key track 'Walls Cave In' for an upcoming single release. Having just completed the German leg of 'The Luxury Gap' tour with HEAVEN 17, Berenice Scott spoke about working with Glenn Gregory and Martyn Ware, as well as shedding light on her own musical ambitions…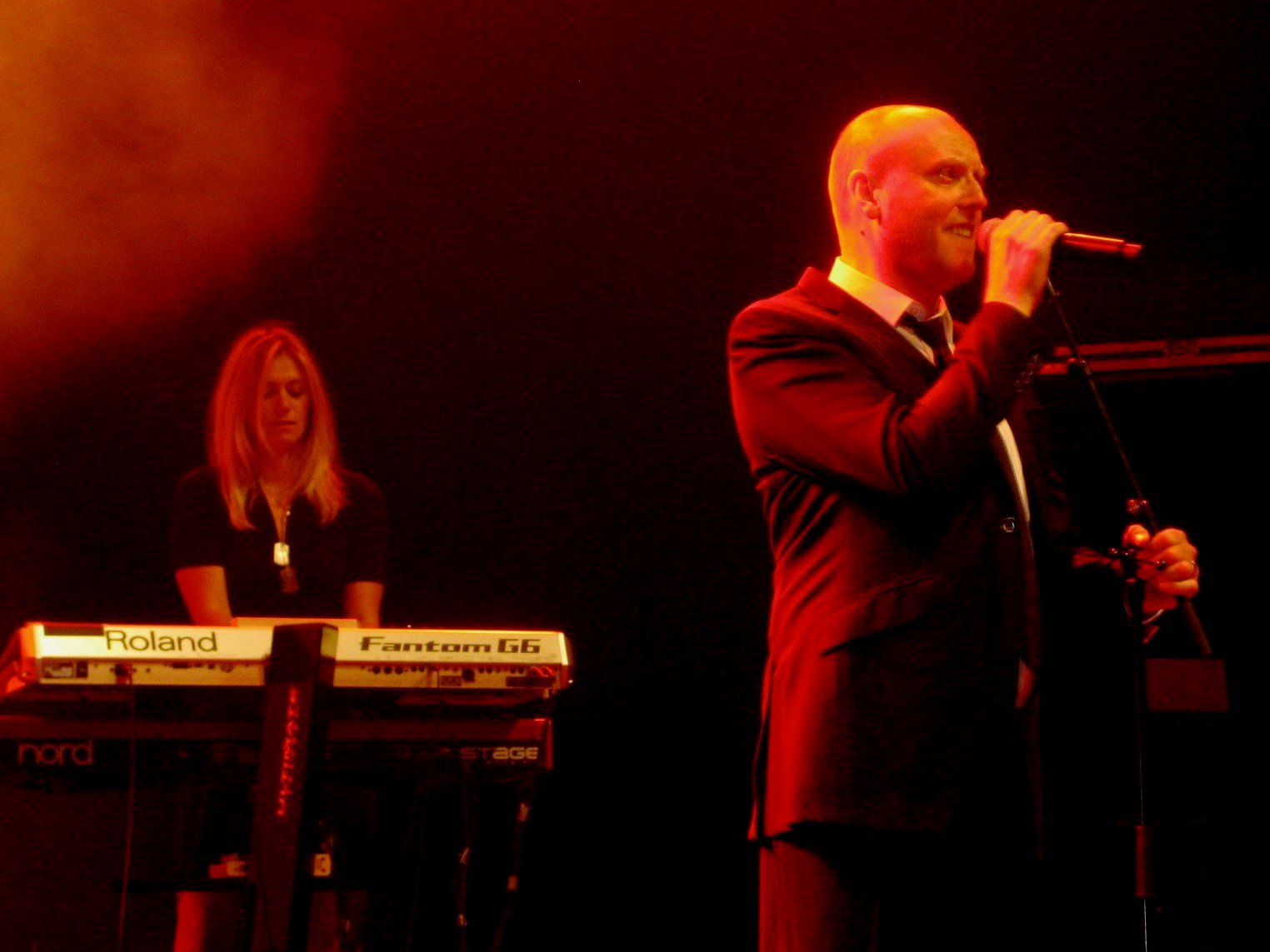 How did you come to be working with HEAVEN 17?
I was playing the Esbjerg festival in Denmark with JOHNNY HATES JAZZ and HEAVEN 17 were on the bill too. A few months later I was at a party and bumped into Joel Farland – H17's drummer at the time – and soon after he arranged a meeting for Martyn, Glenn and us as he knew they were looking for a keys player for the BEF weekend. We had a nice chat over coffee in Primrose Hill and it lead from there!
Can you remember your first live performance with Martyn and Glenn?
The first show I played was Tramlines festival in Sheffield. It was a big home crowd and the vibe was mental. Glenn and Martyn have great energy on stage and I remember that once the show started the stage floor was bouncing around all over the place – had to keep a firm eye on the laptop! – was a lot of fun.
As the new girl in the band, they certainly threw you in at the deep end with the BEF Weekender. How was it learning so many songs, especially for the BEF show which of course was a one-off?
Well, we knew in advance there'd be quite a few songs but it wasn't till I sat down with the setlist to properly get stuck in that my eyes widened a bit haha! I think it was something like 42 songs over the two nights… I enjoyed working with such a wide variety of artists as all the tracks required different approaches in playing and I love that. Slightly stressful at times but worth it!
Which one in particular was the most challenging to perform?
Sandie Shaw's number 'Anyone Who Had A Heart' was one of my favourites to play as it's very piano driven. I had to be really locked in with the click and Sandie though as the intro is very naked. Transcribing the solo for 'Lady Ice & Mr Hex' was a nice little challenge! Nick Plytas (original keyboard player on the album and 'Lady Ice…') certainly gave me something to get my teeth into.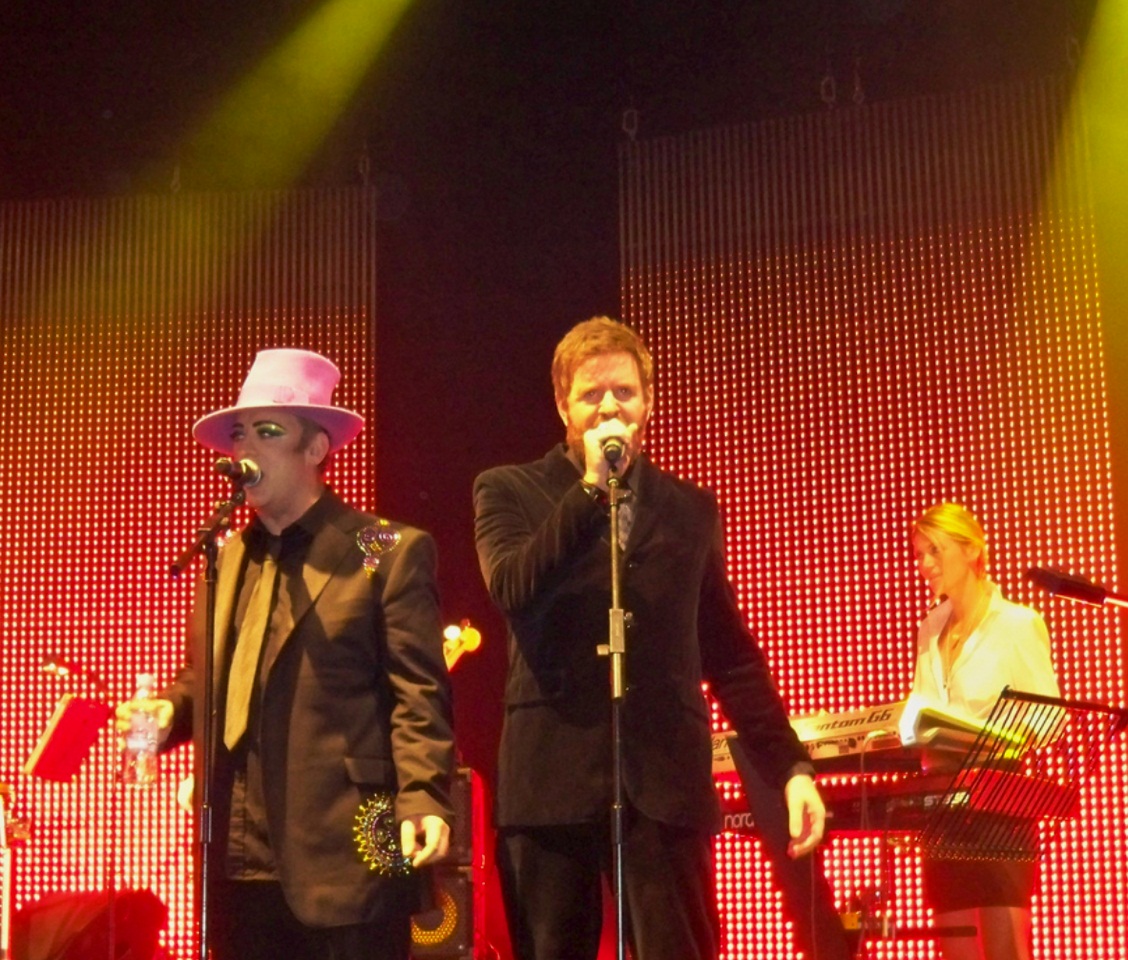 Apart from Martyn, you were the only other musician who was onstage for the entirety of the BEF set? What memories stand out for you about the evening and were there any more nervy moments which you managed to get through ok?
It was cool to see everyone come on and off through the whole show, definitely could have done with taking my heels off a few times though haha! The second to last tune (if I remember rightly) was with Boy George – 'These Boots Are Made For Walking' – and was a blast.
Joel and I had a few hairy moments as some of the track disappeared but it was all good as we knew the parts to cover it. I can picture Boy George now in his pink hat commanding the stage with his fabulous stage presence. The final number was a rendition of 'Temptation' of course, everyone came on stage and I'll never forget that.
You've been touring 'The Luxury Gap' with HEAVEN 17, how do you think the album stands up nearly 30 years on and which tracks have been your favourites?
It's full of hits isn't it?! Easy to see how it stands up when playing it live too, people are so into the tunes and we've seen a whole range of ages at the gigs. The test of time is the biggest one don't you think? And tracks like 'Crushed By The Wheels of Industry' and 'We Live So Fast' still have such freshness to them. 'Who'll Stop The Rain' is one of my favourites to play live, I think you can hear Martyn and Glenn's funk influences in them such as Funkadelic and Parliament. 'The Best Kept Secret' is a beautiful orchestral landscape, there is such variety within this album, and it's always nice when an album keeps you on your toes. The recent German tour was fab, very cold but a lot of fun. Didn't want it to end 🙁
How do you find the more obviously unique electronic material like from the 'Penthouse & Pavement' era and the early HUMAN LEAGUE?
'Being Boiled' is great to play as well as the more recent addition to the set 'Crow & A Baby'. The synths are so fat on these tracks and exciting to play, you can't help but bop away to them. Martyn has a very particular idea of how he wants the synths to sound and it's been great working with him to get the synths and pads sounding how he wants them to sound.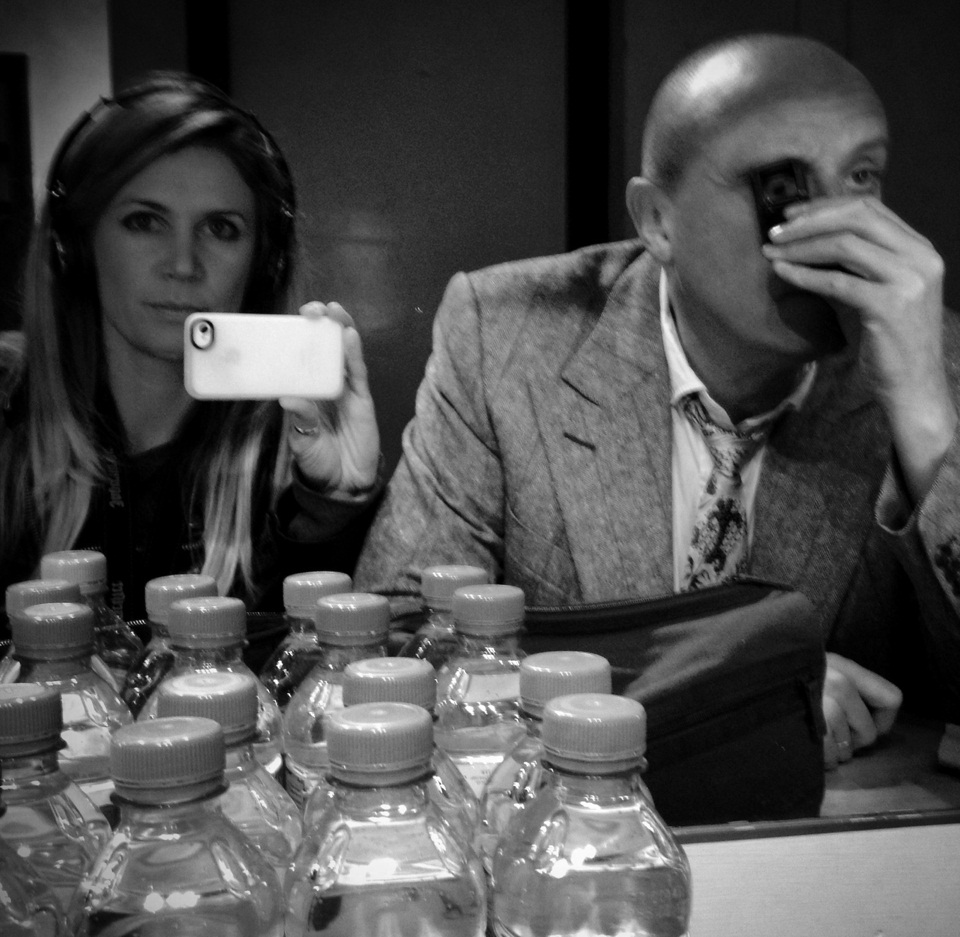 What's the live band dynamic like? Is there much debate between you all as to what gets played and what remains sequenced for example? How involved were you in working out the final live arrangements?
I'll have the set up and running in Logic at rehearsals and Julian Crampton (bass), Al Anderson (drums), Asa Bennett (guitar) and me will run the set through and make sure it's all sitting right sonically. Martyn and Glenn have the final say, of course! As I mentioned before, they're very hands on with synth sounds and arrangements and they know how they want things to sound, which is great as it gives the band proper direction.
You use a Roland Fantom G6 and Clavia Nord Stage, how did ese become your keyboards of choice and what are they like to use?
I had a Mark 1 Stage 76 Rhodes and soon after got my Nord Stage 76 as it has – in my opinion – the best piano sound as well as all the other vintage keys sounds. Going out on the road I would take my Nord and M-Audio controller with my laptop running Logic's Mainstage. I swapped the laptop for my Roland Fantom after being on tour supporting P!NK and checking out her keys player Jason Chapman's rig, which at the time comprised of Fantoms. They looked so user friendly and I needed a keyboard that would allow me to easily layer sounds when constructing parts, especially for bands like HEAVEN 17.
At home, growing up, I was surrounded by classic synths and keys such as the Fairlight, Minimoog as well as a Bluthner Grand Piano and I do miss having a real piano and analogue synth in my rig but I've found a happy medium with my Nord and Fantom. Makes transportation a lot easier too.
Is there a dream instrument you would like to own?
Very happy with what I already have but I suppose a Mark 1 Suitcase Fender Rhodes 88 wouldn't hurt! I recently tried a Roland GAIA, that's a cool little board.
What is your own musical background in terms of training and influences?
I started classical piano and trumpet lessons at 7. I was at a very arts and sports orientated school from 9 years old and I was lucky to have been encouraged musically there. I come from a family rooted in the Pop Muzik industry and I began to gravitate away from writing classical pieces on the piano to structuring pop songs. I wrote my first song at 16 on guitar and wrote on guitar for a few years until eventually switching over to piano as it is such a textually rich instrument. I definitely have a love affair with the piano!
Since then my teaching / college has been old records introduced to me such as THE CRUSADERS, EARTH WIND & FIRE and Herbie Hancock  etc… I have worked heavily with Phil Gould (of LEVEL 42) and sung on two albums for him – 'Terraforming' and 'Watertight'. I always think of that as part of my training; Phil is without doubt one of the classiest drummers in the world and he transfers this rhythm into his songwriting. I learnt so much about phrasing, time signatures and melody through working with him.
There's two versions of your single 'Walls Cave In', the earlier take is quite rocky and you've got the voice to match it too while the new version is more of a ballad. Were the two different approaches a result of your eclectic tastes?
Yes definitely… that's a good way of describing it. I wanted to do a softer version as I feel like the song has two sides. The sentiment is quite painful and tinged with anger but it also has soft undertones which I wanted to put across in the less rocky version.
Who have you been working with on the album and how would you describe it?
It's been a dream to work with all my favourite musicians this time around! My first album 'Ten Takes' was very in-the-box and a totally different experience as I played and programmed everything myself which is what I wanted to do at the time.
This time I've collaborated with musicians whom I've either known for a long time such as Alex Gould – drums (Jazz multi-instrumentalist and son of LEVEL 42 drummer Phil Gould) Andy Tolman – bass (Ben E King, Patrice Rushen), Ed Sethardwright – guitar/songwriting (co-writer of previous EP 'The Outwood Sessions') and musicians I've met through my session work over the past few years. These include Alex Reeves – drums (Johnny Hates Jazz, Dizzee Rascal), Derrick McIntyre – bass (Jamiroquai, Patricia Kass), Lily Gonzalez – percussion (ABC, Belinda Carlisle), and Ben Lyonsmyth – bass/songwriting (Olly Murs, Amy McDonald).
How would you like your music career to develop from here? Your hopes and fears for the future?
More of the same and continuing to play live with awesome artists would be nice. As long as I'm playing and writing I'm happy.
---
ELECTRICITYCLUB.CO.UK gives its warmest thanks to Berenice Scott
https://twitter.com/berenicescott
https://www.facebook.com/berenicescott
https://www.instagram.com/berenicescott/
---
Text and Interview by Chi Ming Lai
31st January 2013