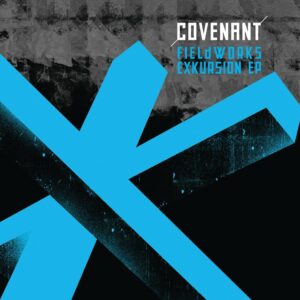 COVENANT, known and loved for their expansive back catalogue of boot stomping hard synth, sometimes accessorised with an orchestra, have gone and done something completely out of character.
Showing a rather softer approach, and proving their eclectic tastes, the Swedish electronica masters are back with a series of EPs entitled 'Fieldworks'.
"All songs are based on field recordings of great and small sounds from tours across six continents, mixed with the everyday noise of living",
And while Eskil Simonsson and co aren't the first or the last to utilise sampling of the surrounding world, "COVENANT uses field recordings as a medium and vessel to challenge our perception of media, manipulation, and hidden agendas".
The theme of the first five song EP is spirituality and modern beliefs on the backdrop of uncertain times we live in. "Exkursion" number one is 'Pantheon' written by Joakim Montelius and it's represented by a minimal, gentile, almost floating rhythm of a prayer. Not too unlike music for relaxation, this delicate piece envelops with hope and tranquility achieved by visiting The Pantheon.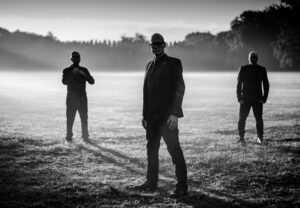 Voices, announcements and background noise bring the listener back to reality, leading into a track inspired by quotes from Karl Marx and the English poet Percy Shelley, 'All That Is Solid Melts Into Air'. This time the lyrics by Montelius meet the music of Simonsson. A more familiar sound to the hardcore COVENANT fans, with additional similarities to APOPTYGMA BERZERK and VNV NATION, this one is tribal in its feel.
Grabyourface, a French electro-industrial newcomer joins forces with the mighty Swedes on 'False Gods'. This time the output is purely designed to anger in the style of THE PRODIGY; it's urgent, pungent and straight to the point, mocking the choice of worship some engage in.
In tribute to the late Florian Fricke's musical vehicle of the same name, 'Popol Vuh' is the Guatemalan "story of creation" recited to the music of Daniel Johansson, with the last excursion ending on another traditional text, 'Das Nibelungenlied (Erstes Abenteuer)'. This time Andreas Catjar pens the music, which weaves itself like a serpent within the medieval German epic written in Middle High German.
"Uns ist in alten mæren wunders vil geseit
von helden lobebæren, von grôzer arebeit,
von freuden, hôchgezîten, von weinen und von klagen,
von küener recken strîten muget ír nu wunder hœren sagen"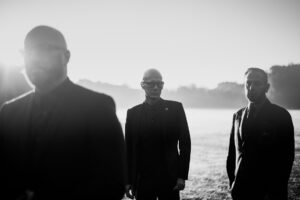 Inspiring? Oh yes, and so very different from the vast body of work to date from COVENANT. "What do we believe in? What is going on that we cannot hear but feel every day? Rediscover the world through its sounds (and silence), and rise to the challenge of our times". This time the Swedish synth pioneers try transcending into the future and the past, often seamlessly, but always bearing the present in mind, and the effect? Deep and meaningful…
---
'Fieldworks Exkursion'
'Fieldworks Exkursion' is released as a limited edition CD by Dependent Records  on 10th May 2019 via  https://de.dependent.de/artists/covenant/covenant-fieldworks-exkursion-ep.html and Metropolis Records in the US via https://www.metropolis-records.com/product/11700/fieldwoks-exkursion-ep – also available now on all digital platforms
https://www.facebook.com/Covenant-OFFICIAL-156626197713557/
https://twitter.com/Covenant_Sweden
https://en.dependent.de/artists/covenant/
---
Text by Monika Izabela Trigwell
2nd May 2019