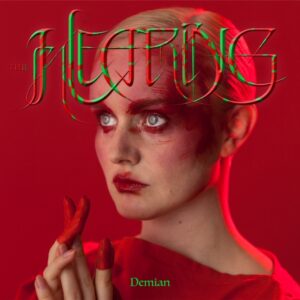 'Demian' is the third solo album from Helsinki based artist THE HEARING aka Ringa Manner.
The eager Finn composes, writes and co-produces her latest output, which follows the previous two 'Dorian' and 'Adrian', completing the trilogy of her ever evolving experimental sound.
Delving into a more polished sound, which cannot be easily pigeon-holed and which sits outside all genres, simultaneously being all genres in one, THE HEARING goes for the kill on her third long player.
From loop pedal experimentation to 'Demian', it is "the next evolution stage of a being, and the missing piece of an album trilogy. it's the start of something new, and an end to something meaningful from before. it's having your broken heart heal just in time for someone to break it all over. it's crying for people living in nightmares, and for the deafening beauty of one's own cosmic uselessness. it's shielding your mind with a pillow fortress, but inviting everyone else in too."
The opener 'Loppu' eases into the world of THE HEARING with delicate melody, which in no way prepares for 'ICU' with its tribal beats and vocals sounding like Björk meeting Ellie Goulding. A mixture of Scandipop and moderate techno enveloped in a light cloud of fluffy, carefree feeling leads into 'Love=Prison' containing eerie synthesised voices and a multi-elemental mish-mash of sounds and voices. With the insertion of brilliant club connotations and techno, this is a perfect modern rave tune.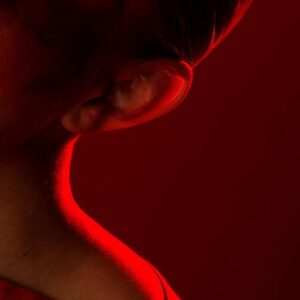 'Overtaking', predeceased by its own interlude, represents a brand new take on drum n bass done a girly way. It's weightless and uplifting, providing an endless amount of quirky vocal and capable programming.
The "pain of the world" or 'Weltschmerz' doesn't feel like anything described on the tin.
It's an uplifting number with poignant lyrics, approaching the issues from an observer angle, while 'Jello' with its interesting interlude presents the modern world with the help of various electronic elements and that processed male vocal again.
The inclusion of the above can be disappointing at times, since every Tom, Dick and Harry attempting music making on their Mac seems to make use of it, otherwise rendering the song useless. Still, it may as well appeal to younger audiences, who appreciate the saturation of any modern tune with some sort of synthesised voice. If this is the best you can do THE HEARING, make songs like 'Best I Can Do', which showcases your delicate vocal and a plethora of electronic magic instead.
Next comes in the eponymous track and here is where the listener gets invited to enter the charming forest of ethereal melodies presented over gentle choirs and spacious musicality, before 'WYD' (or 'When In Doubt Repeat Those Words') continues the demure landscapes, delicately painting a vision of calmness and peacefulness.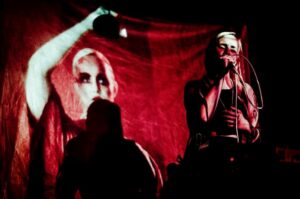 The closing 'Just Like You' is like watching tidal waves come in and drift out. A very filigree piece with stunning nature connotations, it shines like a beacon towards THE HEARING's musical future. Although 'Demian' could be perceived as a mixed bag for some, it is predominantly filled with wonderfully moreish melodies and packed full of lovely vocals. Sitting somewhere between modern synth and plain pop, it is definitely youthful and appealing.
One thing for certain: it cannot be easily defined, so don't try to label it, because it stands alone, no matter what genre you're into.
---
'Demian' is released by Solina Records on 25th October 2019 in vinyl LP and digital formats
THE HEARING opens for CHASMS at London O2 Academy2 Islington on 10th December 2019
https://www.facebook.com/Ringasofi/
https://www.instagram.com/ringasofi/
http://solinarecords.com/the-hearing/
https://open.spotify.com/artist/3j8670qQ1dKlOuXMnGrbv0
---
Text by Monika Izabela Trigwell
22nd October 2019