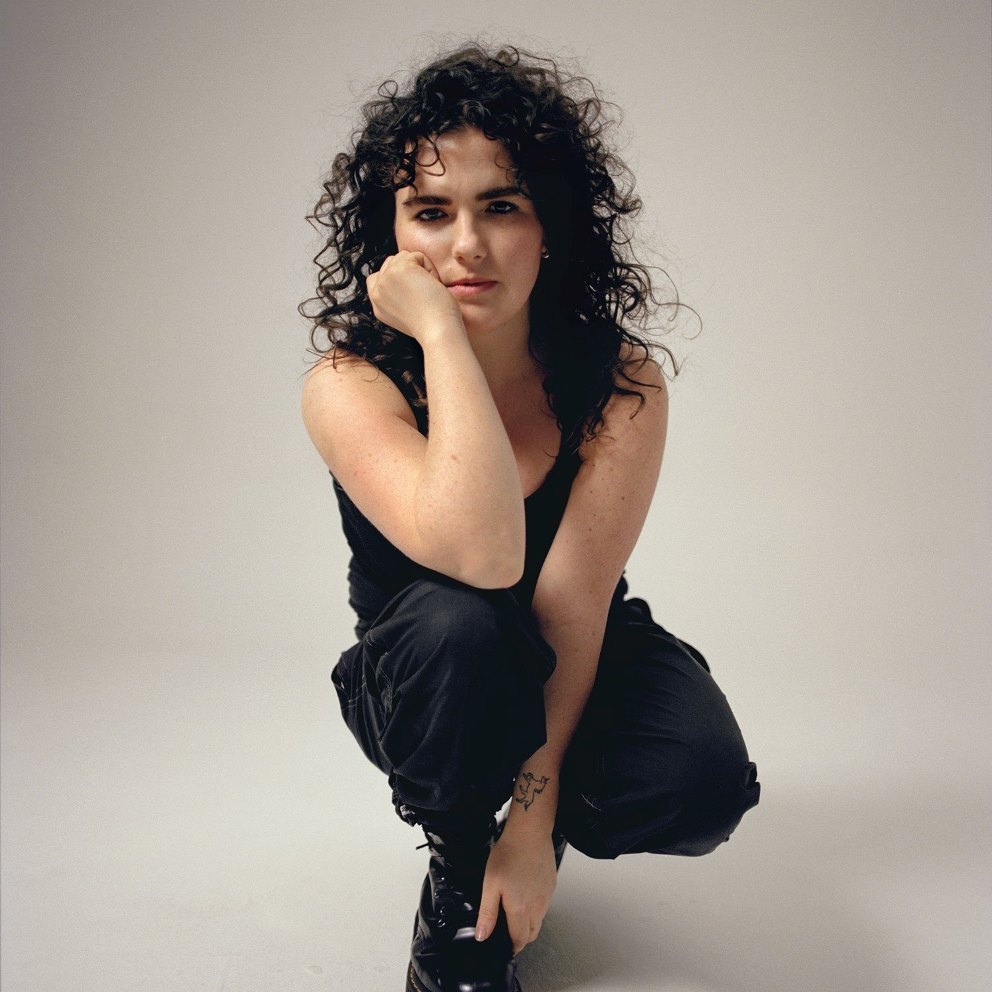 She's the artist everyone is talking about…
GEORGIA is Georgia Barnes, daughter of LEFTFIELD's Neil Barnes and the former drummer for Kate Tempest.
But she recently made her impression with a stand-out performance of 'Never Let You Go' playing Simmons Drums alongside an Oberheim OB6 on 'Later With Jools Holland'.
The live presentation certainly showcased her unique selling point, in a manner not dissimilar to LITTLE BOOTS in 2008.
'Never Let You Go'
itself sounds like grittier CHVRCHES remixed by SOULWAX, in particular the Belgian brothers take on MUSE's 'Muscle Museum'. An appealing electropop number, it touches many bases including synthwave such as DANA JEAN PHOENIX and RIDER, although with a much more English slant.
'Never Let You Go' is from GEORGIA's upcoming second album 'Seeking Thrills'. One track which has already been premiered is the gloriously throbbing workout of 'About Work The Dancefloor'
which takes its lead from ROBYN with its rousing Scandipop sheen.
These two tracks are a far cry from her self-titled debut album from 2015 which possessed a more urban DIY austere. It's been an interesting development into more accessible pop territory, but she hasn't left her roots completely.
A previous single 'Started Out', which is to be included on 'Seeking Thrills', takes on a much more groovier vibe with soulful influences going over the electronics, while there's also the quirky R 'n' B pop of 'Feel It' and the dead pan hip-hop of 'Mellow' with rapper SHYGIRL.
Great things are anticipated for GEORGIA with her signing to Domino Records, home of FRANZ FERDINAND, ARCTIC MONKEYS and AUSTRA. Having opened for METRONOMY and sold out her November show at the prestigious Scala in London, a major European and UK club tour has been announced for 2020.
---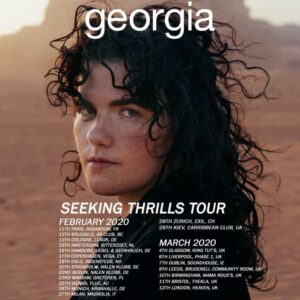 'Never Let You Go'
is released as a digital single by Domino Records, the album 'Seeking Thrills' is out on 11th January 2020
GEORGIA 2020 UK + Ireland live dates include:
Glasgow King Tuts (4th March), Liverpool Phase 1 (6th March), Dublin Sound House (7th March), Leeds Brudenell Community Room (9th March), Birmingham Mama Roux's (10th March), Bristol Thekla (11th March), London Heaven (12th March)
https://www.facebook.com/GeorgiaUK/
https://twitter.com/_georgiauk
https://www.instagram.com/georgiauk/
---
Text by Chi Ming Lai
21st October 2019