Hailing from Dresden and a member of the Sinchi DJ Collective, Berlin-based Jennifer Touch offers a varied musical palette that is sometimes danced-based and sometimes synthpop.
While her new EP release 'Seven' is more techno-oriented, her previous song-based single 'Chemistry'
was a dark electronic pop affair with that post-punk snarl, rising and reverberating with brooding vintage synths.
It demonstrates her songwriting abilities away from the clubby climes from which she emerged, not too far off from the intense drama of BOY HARSHER. The hazy visual accompaniment preserves her enigmatic aura with a dose of Mittel Europa chic. Now if Berghain did fashion shows…
On the flipside of 'Chemistry', the oddball electro of 'DDD-1' is weird and wonderful with Touch's nonchalant almost spoken voice suiting the artful beat laden backdrop perfectly.
Having released her debut self-titled EP in 2015 with the detached EMMON sounding 'Boom', the 'Feeling C'
mini-album from 2016 featured 'No One' which explored some of the abstract vocal aesthetics of fellow Berlin resident EMIKA in her earlier work but in a more four-to-the-floor template, proving that there is indeed something in the water in the former divided city. Meanwhile, the spacey sequenced cacophony of the 'Feeling C' title track with its cutting synths and gated snare offered a hypnotic avant-classical disco escape.
Wearing a coat of many colours, Jennifer Touch is a cool developing talent who will play her most prestigious date yet opening for ROBERT GÖRL as part of his occasional 'Glücksritter' series of performances in Leipzig on 18th May 2019.
---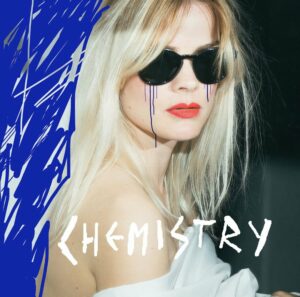 'Chemistry'
is available as a digital EP direct from https://riotvan.bandcamp.com/album/rvn016-chemistry-ep
https://www.facebook.com/touch.jennifer/
https://www.instagram.com/jennifertouch/
https://soundcloud.com/jennifertouch
---
Text by Chi Ming Lai
28th  April 2019