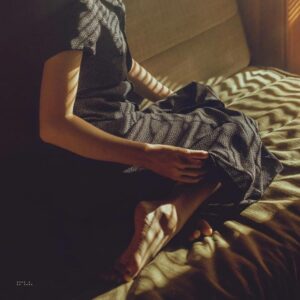 The progression of San Francisco based TYCHO aka Scott Hansen through the years is nothing  short of admirable.
The artist, who is also an internationally well-known graphic designer under the name of ISO50, started small with a side solo project, which has finally developed into 'Weather'.
Accompanied by long term collaborators, Zac Brown (bass + guitar) and Rory O'Connor (drums), Hansen's musical story bears all the markings of a true artist.
"With each TYCHO album, my goal is to evolve and broaden the sound" he said, "After 'The Science of Patterns' and 'Past is Prologue' – two primarily electronic solo efforts, I began incorporating more organic sounds and instrumentation. 'Dive' saw the addition of guitar and bass guitar while 'Awake' took it a step further with guitars pushed to the forefront and the use of live drum performances for the first time. 'Epoch' honed that sound further balancing the electronic and organic components that defined TYCHO."
It was indeed 'Epoch' that topped the Billboard charts and gained the artist his first Grammy nomination. 'Weather' introduces vocals for the first time and to achieve the desired effect, Hansen brought Hannah Cottrell aka SAINT SINNER on board, who eagerly took the reins of vocal sorcery to elevate the tracks to another level.
On 'Pink & Blue', the velvety voice describes a deeply personal affair: "It originally stemmed from when I was romantically involved with a man and a woman simultaneously, for the first time in my life" muses Cottrell, "It was a defining moment for me. I went from being a young religious kid who thought she would marry a man to a young woman who realised her love for women. 'Pink & Blue' is a love song to no one, to everyone, and to myself. It's a sweet reminder to all lovers to hold onto their love with open arms; to be fearless about any type of love and to be fearless about losing their love. Love is never lost." The song is lusciously easy listening with strong underlining synth lines and plenty of percussion.
SAINT SINNER's vocal inclusion stretches well beyond 'Pink & Blue'; on the relaxed album opener 'Easy', she merely hums and produces various other sounds, bringing a tropical jungle feel to the track. 'Japan' sustains the modern pop patterns, both with Cottrell's endeavours and Hansen's musicality, where an eclectic classic has been created.
The mollifying guitar riffs on 'Into The Woods' create a kaleidoscopic effect with the inclusion of synth and percussion. Full of various samples and punctuated vocal inserts, this number is a bossa nova for the modern age. Birds, nature, sounds of the jungle and gentle melody all together release an effect of a relaxing holiday break.
'Skate' along the winding sidewalks running along the coastal California in the setting sun, is what SAINT SINNER portrays with her gentle rendition of the ballad-like gem.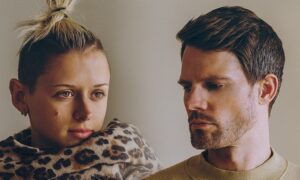 Keeping in with the forlorn mood, 'For How Long' meanders through a number of feelings and experiences into 'No Stress'.
Vocally practically indistinguishable from Dua Lipa's style, this chilled out lullaby strokes the senses with gentile emotions and luxurious melodies, leading onto the opus' eponymous track.
Here, all the freshest elements that TYCHO introduced throughout 'Weather' are laid bare, all with a newly found intensity. Keeping it low key and on the ambient side, Hansen broadens his distinctive expansive soundscapes into a burst of humanity experienced from up above.
'Weather' certainly is a culmination of Scott Hansen's musical career as a whole. His landing on the new and exciting creative grounds has been a success and the inclusion of a singer and lyricist surely broadens the spectrum further.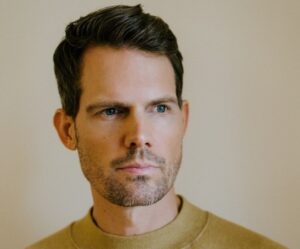 SAINT SINNER brings a modern feel to the music and delivers what TYCHO set out to achieve: "When setting out to record 'Weather', I wanted to finally fulfil what had been a vision of mine since the beginning: to incorporate the most organic instrument of all, the human voice. Her vision folded effortlessly into mine and her voice integrated seamlessly into the sonic landscape, opening new spaces for me as a songwriter and producer."
And a great thing has certainly been achieved…
---
'Weather' is released on 12th July 2019 by Ninja Tune in vinyl LP and digital formats, pre-order direct from https://tycho.bandcamp.com/
https://www.facebook.com/tychomusic/
https://www.instagram.com/tychomusic
---
Text by Monika Izabela Trigwell
10th July 2019