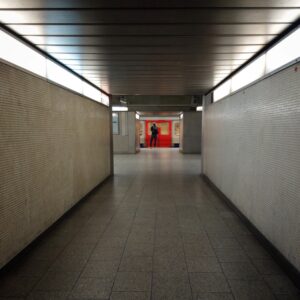 FEMMEPOP aka Margaret O'Sullivan carries the baton of Irish electronic music rather proudly, alongside other Emerald Isle acts like CIRCUIT3, TINY MAGNETIC PETS, iEUROPEAN or EMBRACE THE CRISIS.
Having two albums under her belt as well as a poignant EP 'CYM', on which FEMMEPOP proved she can do non-nonsense synth music thanks to her sophisticated style and production precision, it is only expected for the following EP to be heading in the direction of further greatness.
O'Sullivan doesn't like her music described as "synthwave", not meaning the description to be derogatory, but her style is far too eclectic to be pigeon holed. While the previous offerings were utilising her main instrument, the voice, 'London' is devoid of any vocals.
"I wanted to create a body of work without using my voice. I realise this is taking a gamble with my listeners but artistically I must do what feels right at the time. I wanted to experiment and branch out as I feel I can do so much more than sticking to the one sound or genre." she said.
'London' reflects FEMMEPOP's continuing love affair with the city she's living in, its sounds, tastes, looks and enormous diversity, which makes it the amazing place it is, saying: "I have always seen the beauty and felt the charm of this city and in the most mundane and ordinary occurrences. I have always loved its noisy and dirty underground, its tower blocks, green parks, Camden, its music, culture, people and accents. Its abundance of energy, its fire. The raw, the gritty, the polite, the angry, the urbanity – the general ebb and flow of the city."
Those notions are depicted on all three tracks on the EP, mostly with the pulsating 'Gnarly', which feels like a melting pot of cultures, cuisine and religions.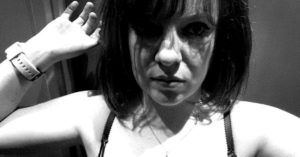 'Vice' is über cool and urban, filled with delicious arpeggios and boundary bending sounds, while the closing 'Night Procession' is a demure, nostalgic walk alongside the meandering Thames with gritty textures and hidden energy awaiting to burst free.
FEMMEPOP took a risk with going "words free" but that move has certainly worked in her favour. Having the tracks laid bare with their cinematic qualities, the soundtrack to London's life practically wrote itself and the result is meaningful and dear to O'Sullivan, and it certainly marks her progression to upper echelons of synth society.
---
'London' is available as a download direct from https://femmepop.bandcamp.com/
https://www.facebook.com/Femmepop
https://www.instagram.com/femmepop/
---
Text by Monika Izabela Trigwell
12th July 2019