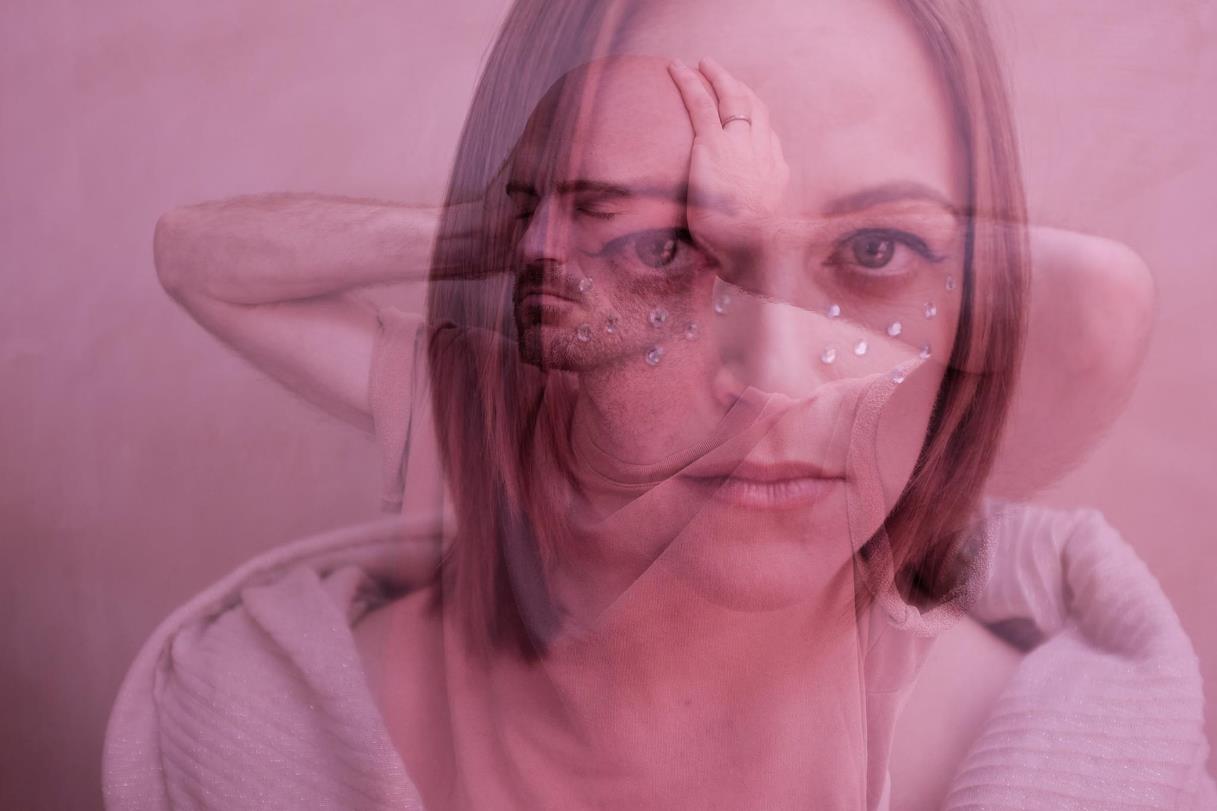 POLYCHROME describe themselves as "Neon Segawave", probably an apt term of reference given their flirtations with synthwave and dreampop.
Modern glitch effects like PURITY RING with the girly synthpop resonance of Miami's PRIEST and the chillwave air of the Sarah P. era of KEEP SHELLY IN ATHENS permeate through the sounds of POLYCHROME, as exemplified by 'The Call'.
However, the London-based independent duo themselves name the usual suspects of M83, COCTEAU TWINS and CHROMATICS as well as the polarising sub-genre of shoegaze as influences. Fronted by the angelic presence of Victoria Harrison, she is ably partnered by Oliver Price and both contribute vocals as well as production.
"We love it Lo-Fi, old drum machines, vintage microphones and Sega Mega drives!" the duo say, affirming their more rustic approach to electronic pop. Much of the POLYCHROME's self-titled debut album released in 2018 was written in isolation around the serene surroundings of Grianain Eco Lodge near Fort William and it shows.
The 'Drive' influenced 'Synesthesia' reflects the union of the senses as suggested by its title, with its synthetic and vocal layers providing an electro-organic wash, accompanied by a rainswept video shot through glass for that suitably hazy effect.
The album closer 'Don't Be A Stranger' provides an airy twist on the 'Stranger Things' theme with a slower variation on its iconic pulsing arpeggio, it could be considered POLYCHROME's mission statement as to their next artistic intent as they move further into combining synthwave with dreampop.
Concluding their debut album campaign with a 'Final Kiss' and a manipulated voice hook, the song recalls the sedate synthpop of Canadian duo ELECTRIC YOUTH with chiming guitars and electronic drums complimenting the backdrop.
It will be interesting to see where POLYCHROME head next with many possible paths on the crossroads and while there is still perhaps some focussing to do dynamically, the musical potential is there.
---
'Polychrome' is available as a download album from https://soundofpolychrome.bandcamp.com/
https://www.facebook.com/soundofpolychrome/
https://twitter.com/soundofpolychro
https://www.instagram.com/polychromesounds/
https://soundcloud.com/soundofpolychrome
---
Text by Chi Ming Lai
23rd April 2019