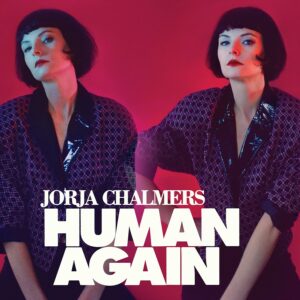 Australian multi-instrumentalist Jorja Chalmers was first spotted within the London music scene as a member of HOTEL MOTEL, a stylish new wave pop trio with shades of BERLIN who were described by DJ Mark Moore of S-EXPRESS fame as like a ROXY MUSIC album cover come to life.
So it was quite fitting in 2009 when Chalmers was recruited as a sax and keys player for Bryan Ferry; she has more or less been there ever since and that would kind of explain why her debut LP 'Human Again' has been a long-time coming.
Primarily instrumental and recorded in her boss' studio while later co-mixed by Johnny Jewel, head honcho for the Italians Do It Better stable, the home to CHROMATICS, DESIRE and HEAVEN, 'Human Again' is a conceptual observation on the human condition.
Conceived and sketched in hotel rooms during the come down from playing songs like 'In Every Dream Home A Heartache' to packed theatres around the world, 'Human Again' succeeds in capturing those feelings of emptiness and alienation that can often arise from living the dream.
As the opening album title song asks "Hello, are you breathing? Can you make me Human Again?", a mountainous aural art piece acts as a cathartic expression in a collage of voice, synth and sax, like Enya wandering into 'Twin Peaks' but discovering it is full of 'Subterraneans'…
The following 'Red Light' is brilliant and sinister with sharp rhythmic passages and cascading keys combining for a claustrophobic Cold War atmosphere. Laced with abstract whispers and chilling off-key organ, the European tension recalls Chalmers' French label mates DOUBLE MIXTE and even the haunted dancehall of THE SABRES OF PARADISE. 'Black Shadow' maintains that air of mystery, tainted with desolation.
Meanwhile, of a more sombre synthy disposition, 'She Made Him Love Again' is a song where Chalmers' breathy vocals possess a gorgeous forlorn allure, so when the icy string machine and deep sax join in, proceedings rise to another level.
The sinister pulsing arpeggios on 'Copper Bells' are simplistic but effective, while 'No Words' presents an eerie ambience. More sax based, 'Our Love In A Glass So Thin' gets smothered in reverb while detuned electronics add to the moody 'Low' before 'Suburban Pastel' offers a cautious rumbling sound sculpture.
But the sax returns on 'This Is Where The Sky Begins' where it is rich and expressive over a spacey soundscape, with a strangely soothing feeling compared some of the more unsettling pieces that are collected on 'Human Again'.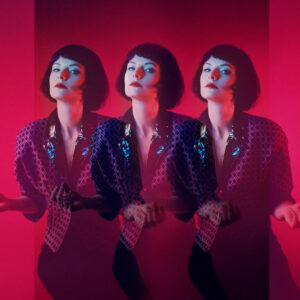 As the haunting string ensemble, church organ and bursts of bass synth recall Klaus Schulze on 'The Sum Of Our Sins', the ghostly closer 'Ship In The Sky' is swathed in drifting melancholy like Arvo Part's solemn 'Fratres'.
Capturing the emotion of a stranger in a strange land after the artifice of adulation only hours earlier, 'Human Again' is a back-down-to-earth reality check in musical form, to indeed get back to being human again.
This is a rather captivating record that is well worth the time and space, exuding quality in abundance.
---
'Human Again' is released by Italians Do it Better in CD, vinyl LP and digital formats, available from https://italiansdoitbetter.com/product/jorja-chalmers-human-again/
https://www.instagram.com/jorjachalmers/
---
Text by Chi Ming Lai
16th September 2019