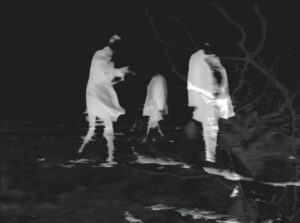 Released at the back end of 2015, 'Presence' by Swedish veterans TWICE A MAN is the follow-up album to 2010's 'Icicles'.
The band, founded by Dan Söderqvist and Karl Gasleben, released their debut long player 'Music For Girls' in 1982.
TWICE A MAN have maintained a steady presence over the years, using an primarily electronic template to construct their theatrical and atmospheric soundscapes.
They even composed an easy listening styled soundtrack for the PlayStation video game 'Kula World' in 1998. For 'Presence'
, the pair were joined by their long-time collaborator Jocke Söderqvist. The album's highlight 'High In The Clouds' is a marvellous epic journey in pyschedelic synthesized melancholy.
Featuring the eerie backing vocals of Karin My, Dan Söderqvist's broodingly dark lead vocals dominate a gliding backing track of sweeps, bells and textural guitar. Coupled with a subtle beat and a poignant environmental message, 'High In The Clouds' sits up there with great songs like OMD's 'Electricity' and THE OSMONDS' 'Crazy Horses' about the spectre of man made pollution.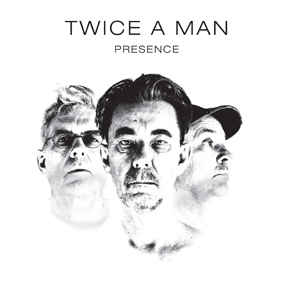 With hints of classic COVENANT, 'Presence' also features more aggressive sounding numbers like 'Here Comes The Rain' and 'Black', while the moodier trance of 'Lines' at times sounds like a futuristic spy theme. The album's steadfast title track even has echoes of SPARKS in their 'Gratuitous Sax & Senseless Violins' phase.
The overall production of 'Presence' comes over as very cinematic with haunting chromatic overtones also permeating through. It proves once again why Sweden has it nailed as far as modern electronic pop music is concerned.
---
'High In The Clouds' is from the album 'Presence'
, released on CD and vinyl LP by Ad Inexplorata
https://www.facebook.com/Twice-a-Man-140698385994037/
http://www.explorata.net/twiceaman
---
Text by Chi Ming Lai
26th January 2016