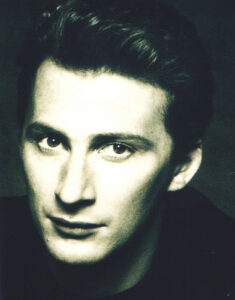 Colin Vearncombe, better known as BLACK, has passed away following a car accident where he sustained serious head injuries near his home of Cork in Ireland.
With a voice equal to a modern day Scott Walker and possessing a witty bittersweet lyricism that could only have come via his birthplace of Liverpool, Vearncombe scored his first major hit with 'Sweetest Smile' in 1987. Up until then, success for Vearncombe was very so near yet so far for a number of years. BLACK was initially a band fronted by Vearncombe that emerged from the vibrant Merseyside music scene that produced acts like OMD, ECHO & THE BUNNYMEN, THE TEARDROP EXPOLODES, CHINA CRISIS, THE ICICLE WORKS and WAH!
A brilliant single 'More Than The Sun' released by local indie label The Wonderful World Of… in 1982 gained evening airplay on Radio 1; it characterised the brooding European sound, laced with deep melancholy that BLACK were to become known for. It was during the recording of this track that Vearncombe met future musical partner Dave Dickie. A high profile support slot followed with THOMPSON TWINS on their 'Quick Step and Side Kick' tour.
As a result, BLACK signed to WEA but despite the excellent single 'Hey Presto' in 1984 and a re-recording of 'More Than The Sun', Vearncombe and Dickie were dropped. 1985 was a gloomy period in Vearncombe's life and led him to write the ironically titled 'Wonderful Life'.
Initially released independently by Ugly Man Records, the single only reached No72, but led to Vearncombe being picked up by A&M Records who relaunched his career. Although the first single released in the campaign 'Everything's Coming Up Roses' failed to chart, both 'Sweetest Smile' and a revamped 'Wonderful Life' single reached No8 in the UK singles chart. Meanwhile the 'Wonderful Life' album produced by Dave Dix hit the Top3.
This success allowed A&M to accord a bigger budget for the follow-up 'Comedy' released in 1988. Written largely while he was undergoing a divorce, Vearncombe pursued a more organic direction with half of the long player produced by Robin Millar, best known for his work with EVERYTHING BUT THE GIRL, SADE and BIG COUNTRY.
While the album was did not hit the chart highs of its predecessor, 'Comedy' contained a number of Vearncombe's best songs, in particular the emotive tearjerker 'You're A Big Girl Now' and the sadly poignant 'Now You're Gone'.
With 1991's self-titled 'Black' album, Vearncombe began to tire of major label politics and founded Nero Schwarz to release 'Are We Having Fun Yet?' in 1993. After a hiatus of several years, Vearncombe returned in 1999 to release music under his own name, but went back to the BLACK moniker in 2005 for the album 'Between Two Churches'. Touring regularly in more recent times, 2015 saw Vearncombe issue the appropriately titled crowdfunded long player 'Blind Faith'.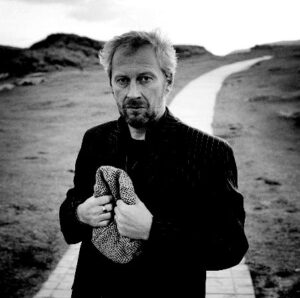 Vearncombe had planned further live dates for Spring 2016 and recorded a cover of CHRIS ISAAK's 'Wicked Game' for the recently released '80s Re:Covered' album which also featured CHINA CRISIS, ABC and HEAVEN 17.
While Vearncombe was perhaps not as lauded as some of his Merseyside contemporaries, songs such as 'Sweetest Smile', 'You're A Big Girl Now' and of course 'Wonderful Life' easily marked him out as an equal.
http://www.colinvearncombe.com/
---
Text by Chi Ming Lai
26th January 2016