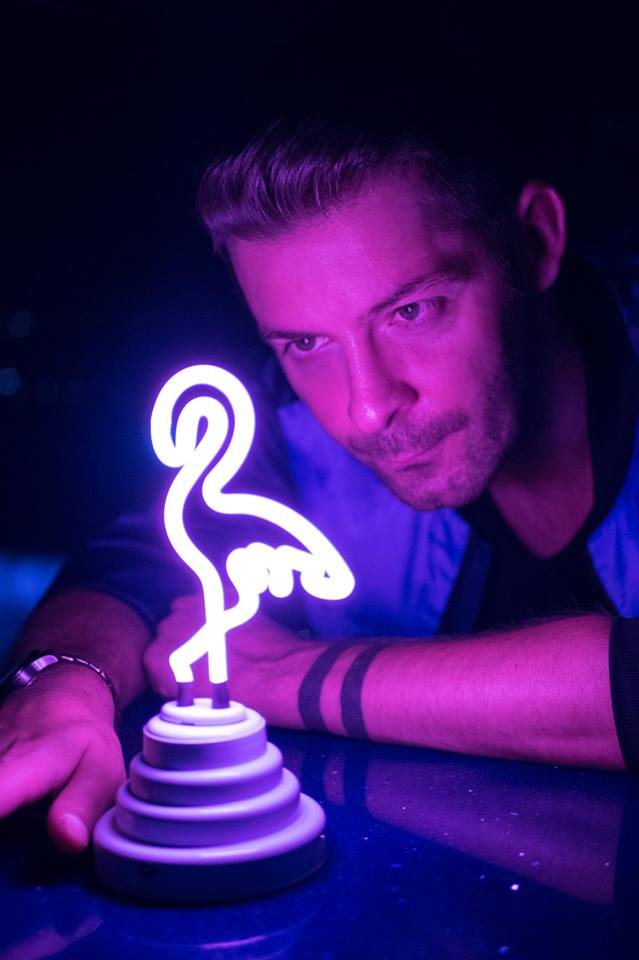 Canadian based Glaswegian Michael Oakley rode the Synthwave with his debut solo EP 'California' in late 2017.
Admittedly more synthpop than Synthwave, Michael Oakley's songcraft is what sets him apart from much of the music emerging from that Trans-Atlantic influenced movement.
With a similar emotional centre that is at the core of the best synth-based pop from the last 40 years, songs such as 'Turn Back Time' and 'Rabbit In The Headlights' managed to capture the youthful angst of Brat Pack rom-coms and the coming-of-age movies of John Hughes. For his upcoming debut full-length offering 'Introspect', Michael Oakley has been re-exploring the music of teenage years.
Michael Oakley kindly spoke about the critical reception of 'California', producing other artists and how his new record was coming along…
How do you look back on the 'California' EP and its various offshoots?
Wow, I mean honestly I had no idea just how big the reaction to 'California' was going to be. I've never had that kind of a reaction before or I guess what you would call success prior to releasing that. So it's been a wonderful new experience for me which thankfully I'm staying grounded about.
I initially set out to write an album that was about my crazy love life to help me understand it and get through it, like a kind of therapy. I didn't intend to let anyone else hear it because the story behind those songs was so personal to me. All my songs are true stories and I'm immensely proud of 'California' and the impact it's had on so many people.
You appear to have drifted slightly away from Synthwave for your debut album 'Introspect'?
You know it's funny because although my music is known within the Synthwave scene, I've always felt like my music is way more in the synthpop category. Not that I'm at all complaining! I think the Synthwave scene has kind of branched out into all these other sub-categories to give names to the changing faces of Synthwave and allow for different extensions of the sound to be embraced.
On 'California', I have a very romantic John Hughes movie sound which is quite atmospheric and cinematic but also euphoric. The lyrics are sad but the music is uplifting. On my new album 'Introspect', I wanted to move into a slightly different realm and not just write 'California Part Two'.
As a producer, I like to feel challenged and write music which moves and excites me. A big part of that is charting new territory within my sound. I try and make sure none of my songs sound like each other and I deliberately avoid using the same sounds twice, except for Fairlight Orchestra Hits! Those are amazing!
I was listening to a lot of the music I grew up listening to like NEW ORDER, PET SHOP BOYS and Italo Disco which I have taken a big inspiration from in the sound of Introspect.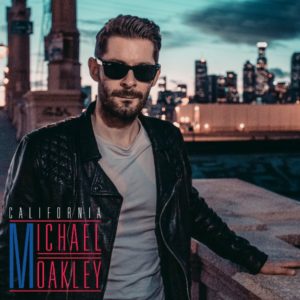 Was there any frustration that there was a demand for instrumental versions of the tracks on 'California' from some quarters of the movement, like they had no interest in your actual songcraft?
It's funny because I would have never ever considered releasing an instrumental version of my album if it wasn't for Andrew Zistler of NewRetroWave suggesting it to me.
So I thought you know, what the heck. All I have to do is go back into the sessions and mute my vocals, bounce them out and get them mastered.
For me, it was more a curious experiment to see what the response would be, which was really positive. Whenever I'm writing or working, I personally like listening to instrumental music because I can get immersed in the world of what I'm doing, but a lot of the time with vocals I get distracted. I'd like to think my instrumental album will appeal to people appreciating my production and arrangement skills!
One thing about Synthwave that ELECTRICITYCLUB.CO.UK does struggle with is its fixation with AOR… having lived on both sides of the Atlantic, do you have any thoughts?
AOR is a double edged sword. On one hand it's catchy, accessible and radio friendly. On the other hand, it breeds WAY too many copycat, same sounding artists which I do believe the scene is a bit saturated with. My philosophy is always about pushing for something different and there is definitely a generic, safe, default sound within the scene which does get tedious after a while.
There's a lot of really great new artists coming out in the scene who are not afraid to take that sound and do something fresh with it like Ollie Wride and THE BAD DREAMERS who also add great songwriting in the mix too.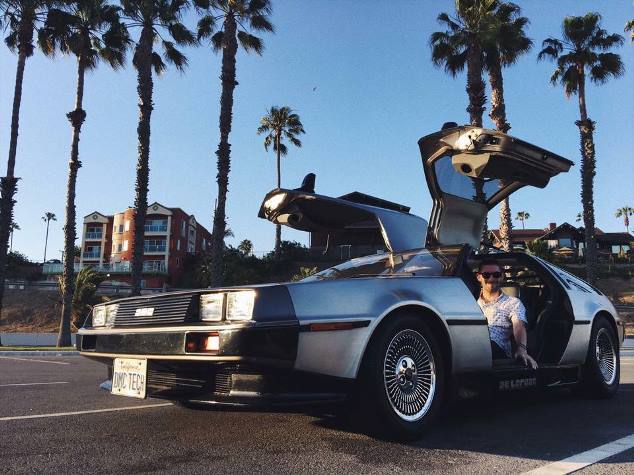 The Scots have always had more of an affinity with America musically, even during post-punk?
Well post-punk there was that wonderful British invasion where America were listening to predominantly British music and synthpop grew. I know SIMPLE MINDS always get mentioned in the Scottish canon of successful Scots abroad, but for me I feel like THE BLUE NILE are Scotland's real diamond when it comes to synthpop.
As with any scene that gains traction, more people hop on board the train and the music produced can vary in quality?
Absolutely, however the gap in quality is closing in. I think two or three years ago there was a lot of music which had a bedroom produced feel to it, in the sense that the mixes felt rough and didn't have proper mastering. More and more now the quality has increased and people who maybe don't have the best songs or music have had their stuff professionally mixed and mastered which makes all the difference.
I think if the scene wants to keep growing and appeal to a broader, mainstream audience then producers need to overcome their shortcomings by getting help from other more skilled producers to lift them up to match the quality levels coming into the scene over the past year.
What's your take on how things have developed sonically in the last two years, good and bad?
Sonically I'm hearing music lately that I could easily hear on the radio. I feel like the scene is only one or two steps away from breaking mainstream. There's highly skilled producers matched up with equally talented singer / songwriters, which has brought back the 'Fire and Ice' groups you used to see in the 80s like ERASURE and YAZOO. People like THE MIDNIGHT, FM84, THE NEW DIVISION and THE BAD DREAMERS are setting new standards and benchmarks for quality.
Synthpop has been rebranded under the term Popwave. The 'good' is that we are getting better and better music coming out and the 'bad' is that producers with little skill can pick up a laptop with minimal plugins and churn out a copied, watered down but less satisfying version of all the good stuff.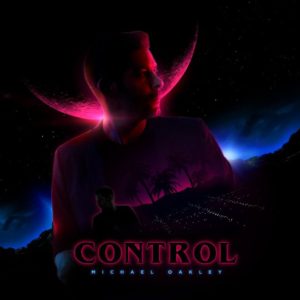 Is the new single 'Control' is an extension of the 'California' EP?
'Control' is darker than anything on 'California' for sure and my production on it is more aggressive too.
It's the first single from 'Introspect' and I wanted to make a statement with it because it's so different to anything I've done. It's my way of planting a flag in the sand to say I'm charting new territory I hope.
So what has been your approach for 'Introspect'?
I wanted to do something different that was a more pop sounding extension of what I had done before. I deliberately used Yamaha DX sounds and Fairlight sounds to capture more of that mid 1980s Trevor Horn sound and cut back using too many analogue sounds. Especially on bass.
After I finished 'California', I immediately felt anxious about how I was going to follow it up after such a great reaction, so I took some time out to work out what direction I was going in and set some limitations to work within. A lot of the stylistic choices I made on 'California' I deliberately avoided on 'Introspect'. Also all the songs on 'California' are love songs, so for 'Introspect' I focussed on other aspects of myself and things which deeply affect me and also there's a large part of the songs being about me living in Glasgow and how unhappy I had become with that.
'Left Behind' is one mighty Italo Disco statement, how did that one come together?
Haha yeah 'Left Behind' is absolutely my tribute to Trevor Horn, PET SHOP BOYS and Italo Disco. I've never done anything like that track before. I know some people have done Italo Disco in the scene but it's always sounded authentically retro, whereas I wanted to give it a modern take. I actually wrote that song 14 years ago when I was in a band and the song is about me feeling like everyone around me was getting settled in their career, getting married and taking out a mortgage. Yet I was still living in my parents' house, chasing a dream of being a musician that wasn't working out.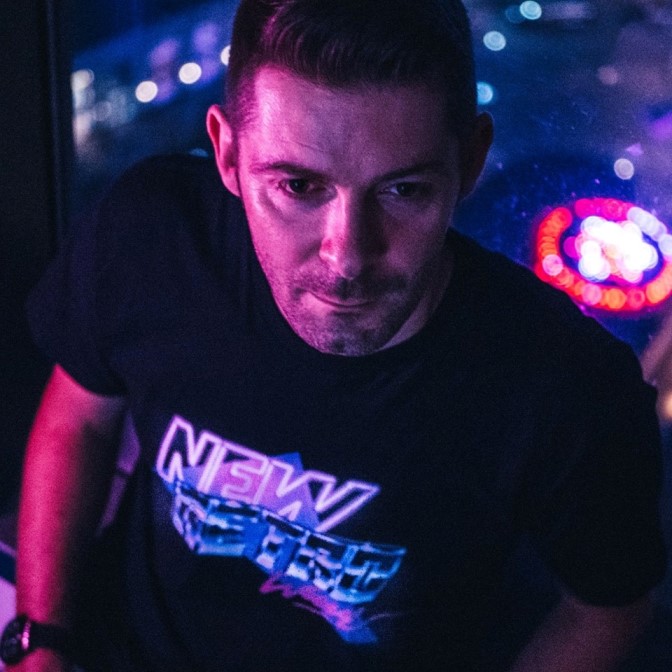 Those orchestra stabs!!!! Although Italo Disco was vilified back in the day, the best of it has stood the test of time… discuss! 😉
Oh man I LOVE Orchestra Hits! Those are the staple of Italo. The best of Italo Disco for me is stuff like MODERN TALKING, BAD BOYS BLUE and the early PET SHOP BOYS records.
I'm very surprised no one has come out with any songs or albums that adopt parts of that sound within the scene. On my new album, I definitely have and really hope people like it.
What's 'Rain' about, you sing of how to "find my way back home", is this a reference to Glasgow at all?
Yes absolutely. 'Rain' is about me feeling trapped in a life I no longer had the heart or desire to continue living. I was working in a job I felt no connection with, I felt like a lot of the relationships I had with friends had changed and diminished into acquaintances. I think I reached an age where I was looking at my life and thinking "Who the hell am I?".
For sure I fell out of love with living in Scotland and more so after I went to California and recorded my album. Over there I met similar minded people who were all like me and I met my wife there too. So coming back home to Glasgow was a real downer after such a high and I also wanted to be with my wife permanently. The reference to finding a way back home is more about me feeling lost and being desperate to find my happy place and enjoy life again.
You duet with Dana Jean Phoenix on 'Now I'm Alive'? What was that like?
I absolutely LOVE Dana Jean Phoenix. For me she is up there with the most talented musicians in the scene. She's just an unbelievable singer. Such an amazing talent and a great person. I originally had the idea of doing one of those 80s duet ballads like George Michael and Whitney Houston or STARSHIP. There was really only one person I would ever do a duet with and in my mind it was always going to be Dana.
If she had said no, I definitely wouldn't have continued with it. So I came up with the track, made a rough demo and sent it over to Dana and said "You have total freedom to write whatever you want to do with it". I'm super happy with how it turned out and it's definitely ticked off one of my bucket list things getting to sing with her.
You've also been working with Ollie Wride, vocalist with FM-84, is it important for you to branch out and work with other artists?
I have to confess there was a time in my life when I wasn't open to collaboration and was very territorial about my work. However over the past couple of years, I've been better at it and realised that all my best work involves other people contributing in some way.
I got introduced to Ollie Wride through a friend and we were both in the right place at the right time. He wanted to work with a producer on his solo album and I was working on my solo album and wanted to work with another writer who would help me to push out my comfort zones and help me to say what I wanted to say.
I knew what the songs were about but was struggling to write all the lyrics and would do these therapy sessions with him where I would talk about what the song was about and then send him lyrics I had. Sometimes it was just a verse or a chorus and he would take what I had said and work his magic. I really couldn't have finished this album without him.
I think it's crucial to work with other people in order to grow as an artist. You have to keep yourself opening up to new ideas and new ways of working or you end up making watered down versions of your previous work. It's important to learn how to play off someone else's strengths and to use your strengths to lift them without focussing too much on you and how good you look. Team work being the sentiment I'm trying to make there.
So what are your hopes and fears for 'Introspect'?
My hope is that the same people who really loved 'California' have the same reaction with 'Introspect'. I hope they can appreciate my progression from 'California' and share the same vision I had while making it.
In terms of fears… I'm not sure, I mean I guess it's my worst fear that people don't get the creative direction I've gone in but we shall see what the reaction is. Ask me in 6 months *laughs*
---
ELECTRICITYCLUB.CO.UK gives its warmest thanks to Michael Oakley
'Control'
is released as a digital single by NewRetroWave, available via the usual outlets and direct from https://newretrowave.bandcamp.com/track/control
'California'
is still available as a download EP in song, remix and instrumental formats from https://michaeloakleysynthwave.bandcamp.com
https://www.michael-oakley.com/
https://www.facebook.com/MichaelOakleyOfficial
https://twitter.com/MichaelOakleySW
https://www.instagram.com/michaeloakleyofficial/
---
Text and Interview by Chi Ming Lai
10th January 2019