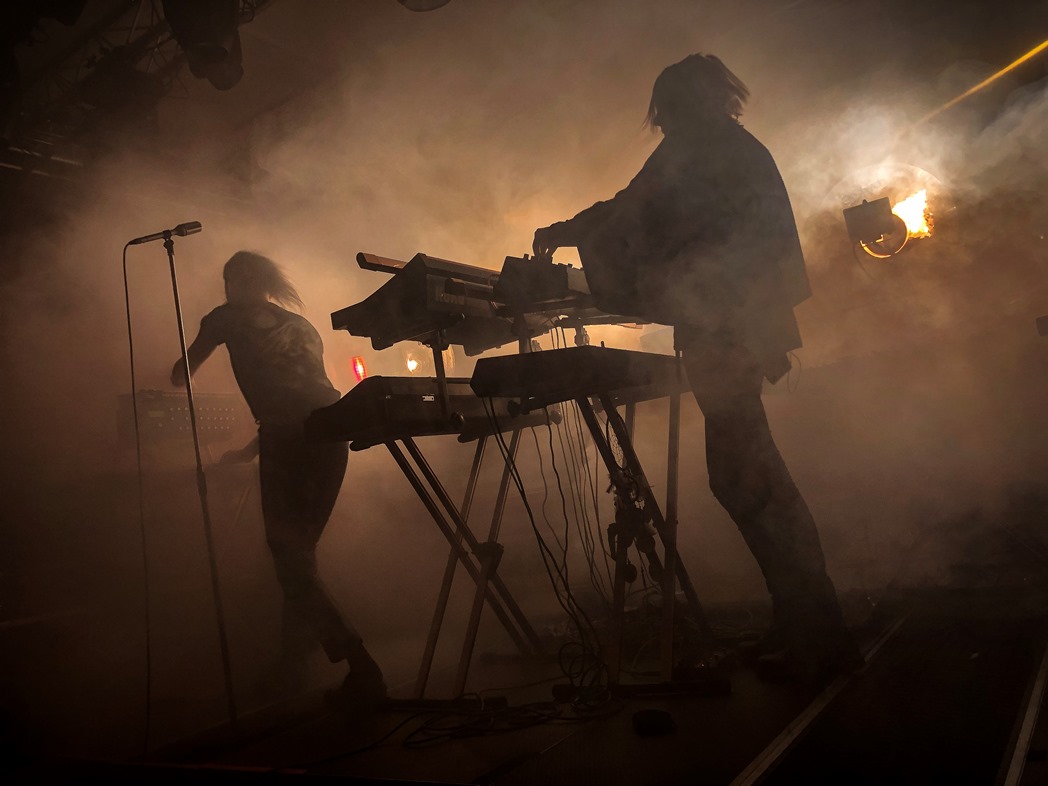 KITE, "Sweden's best kept pop-secret", made their long awaited return to the live stage with a trio of sold-out shows at the Stockholm Slaktkyrkan.
Having produced some of the best electronic pop in the last decade, the enigmatic duo of Nicklas Stenemo and Christian Berg were on the crest of wider international success in 2017 with a new EP 'VII' in the can. But KITE had to cancel their German tour following concerns over Stenemo's health later that Autumn.
The period of music afterwards was empty without KITE, so when Stenemo and Berg announced their return a year later with a one-off date at the Slaktkyrkan, excitement was in the air. Ticket demand led to the Slaktkyrkan date becoming a weekend residency as well as the announcement of more gigs in Sweden.
As Brian Eno and his lengthy landmark in electronic ambience 'Discreet Music' set the mood for the start, the unmanned stage looked impressive with ten synths of various vintages including a Roland JX8P, Korg Micro Preset, Dave Smith Prophet 08, Roland RS101, Dave Smith Pro-2, Korg Sigma and Studio Electronics SE1 plus tubes of fluorescent orange lighting set in rows of six around the stage and large Paiste cymbals fixed vertically to act as reflectors.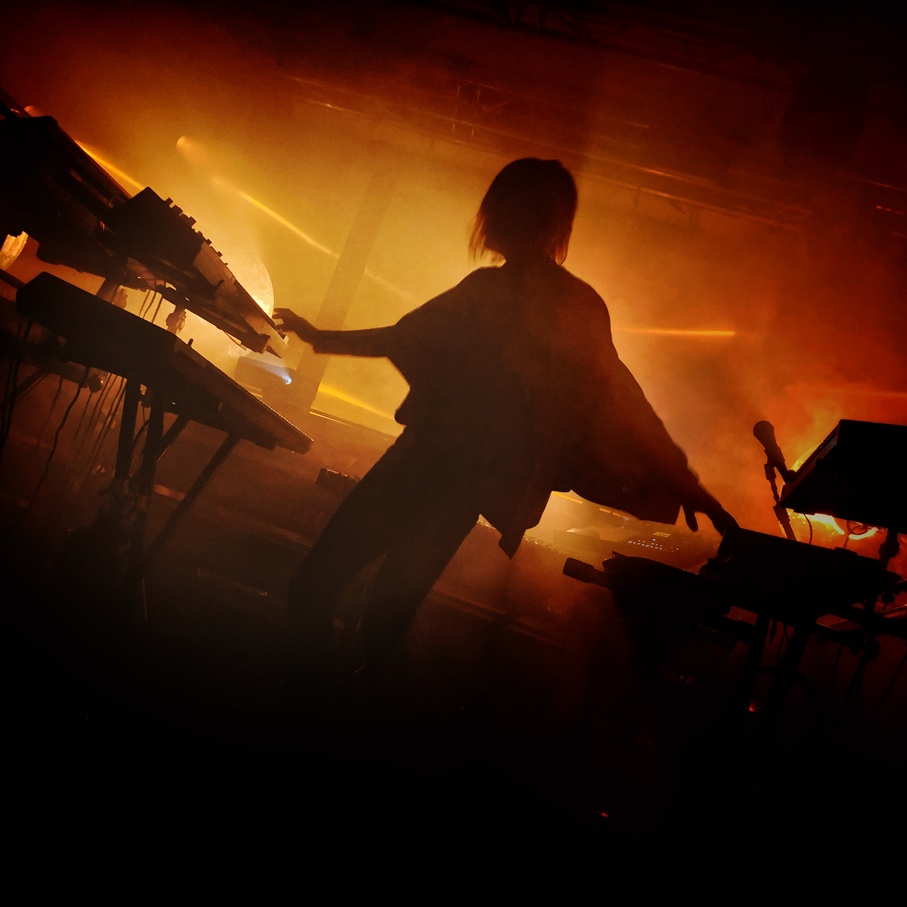 As 'Discreet Music' faded out after 15 minutes amongst increasing plumes of smoke, KITE took their positions with Berg in a black poncho capeing him like a Norse Rick Wakeman by his six keyboards.
Meanwhile Stenemo stood tall and stoic with his slightly more modest four keyboards,  like a victorious tribal leader returning from the wilderness after another hard won battle, this time against the trials and tribulations of the human condition. With that in mind, the rousing 'I Just Wanna Feel' was a perfect way to open proceedings and affirm their comeback.
With its splitting Alan Wilder-esque bassline, I Can't Stand' resonated off the orange tube light set now at full brightness, recalling those radiant electric bar heaters of old and giving off almost as much energy as the music.
Taking in a deeper textural mood, 'Count The Days' offered some emotive respite; the song has by Stenemo's own confession, prophetically documented an autobiographical warning to his recent burnout, with words that "I've become my own worst enemy in a world on fire I'm safe at home, live in denial but the pressures on and I justify it with the sleepless nights" being particularly poignant.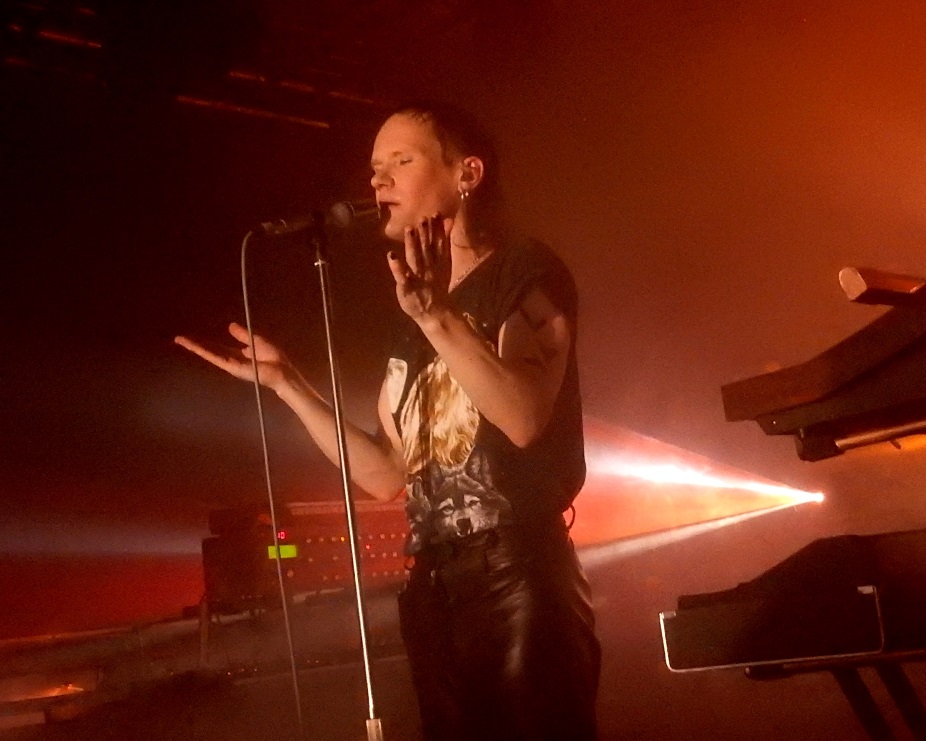 The gloriously majestic 'Up For Life' from 2015 has also taken on greater resonance with Stenemo's rugged emotive cry admitting "Life to me you see don't come so easily, but I'm up for tears, up for life, I'm up for heartache". But despite the melancholy, there was optimism, especially alongside Berg's expansive synth interplay which turned into VANGELIS after an extended ambient interlude reminiscent of MIRRORS' 'Secrets', both ambitious  works clocking in at over 9 minutes.
Fittingly 'Demons & Shame', KITE's darkest and most epic offering yet followed. Confronting the despair that his life threw up while pursuing his dreams, Stenemo's harrowingly powerful delivery had the audience enthralled. Surrounded by ritualistic drum mantras and Berg's eerie bass drones, if Ennio Morricone had composed music for Nordic Noir dramas, it would have sounded like this.
For many KITE fans, 'The Rhythm' from 2013 is still considered one of their best songs with its trancey backbone and chanty gothic rock edge coming over like JEAN-MICHEL JARRE meeting IAMX at Berghain. Bursting with catchy crossover potential, it probably drew the biggest physical reaction of the evening from the crowd, with Stenemo making the odd leg kick in support.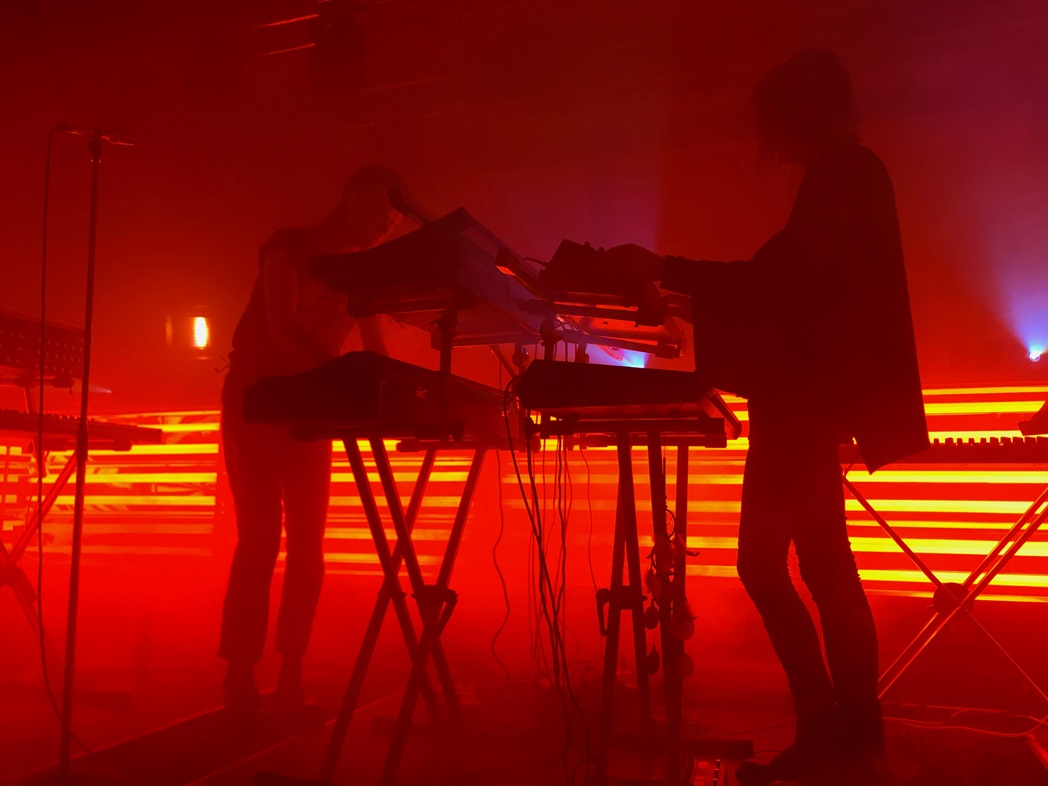 The whirring pulsing atmospheres of 'True Colours' allowed for a breather, albeit one with a nightfall intensity before the dial was set back again to dance mode.
Effectively their first single, the throbbing synthpop of 'Ways To Dance' was a reminder of how far the duo have evolved since their beginnings in 2008, before the bouncy whistling poptronica of the 2010 fan favourite 'Jonny Boy' played around with some Scandinavian folk traditions.
'Dance Again' was a wonderful spiralling hands in the air moment before KITE closed the evening in magnificent dramatic style with 'Nocturne'; a mysteriously captivating ballad, it progressively rotated itself into a spacey widescreen continuum, thanks to Stenemo's electronically treated vocals and Berg's mighty percussive soundscapes.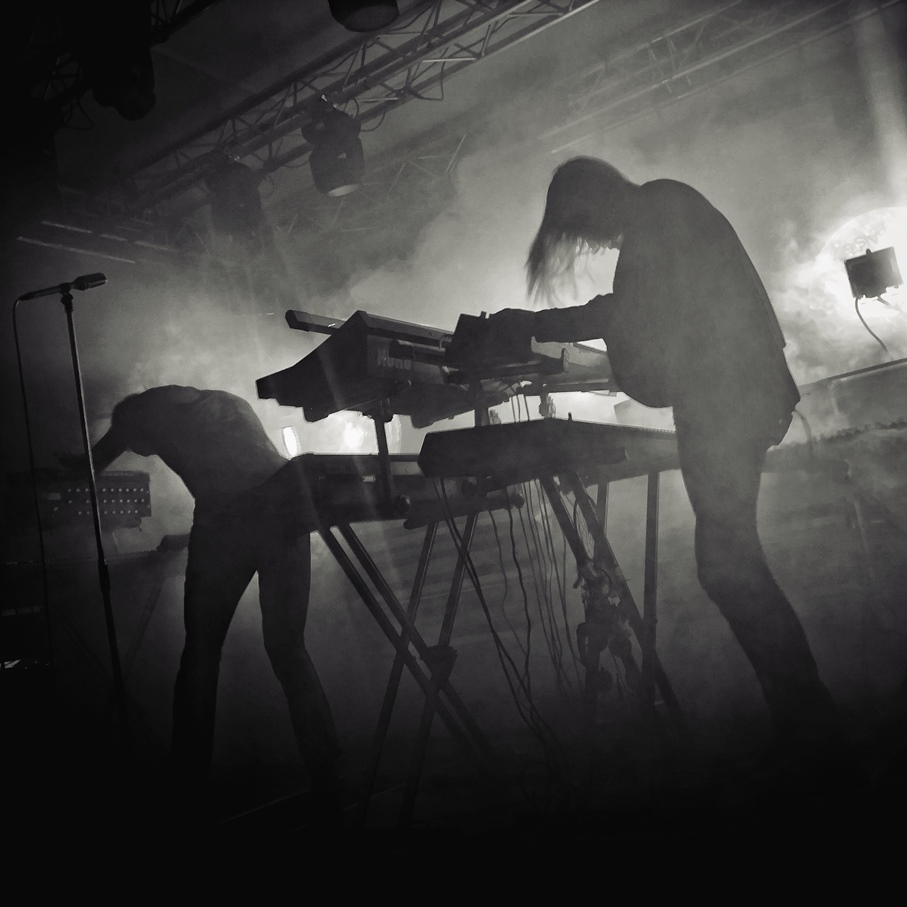 One of the things about KITE and their releases to date is that being confined to EPs only, they don't outstay their welcome and present the highest quality material possible. And that was the case with their impressive live show, with Stenemo and Berg departing the stage after an hour to the roars of a rapturous audience wanting more but appreciative of what they saw.
KITE are probably the best modern electronic pop act in Europe at the moment, possibly the world. With this confident return to the public arena after a short hiatus, their secret garden should be not so secret anymore…
---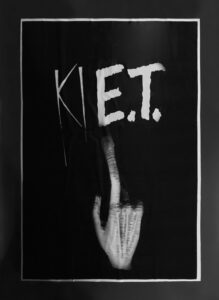 KITE's entire back catalogue is available digitally direct from https://kitehq.bandcamp.com/
KITE 2019 live dates include:
Arbis Norköpping (17th May), Huskvarna Park Sounds (18th May), Gothenburg Pustervik (19th May)
https://www.facebook.com/KiteHQ
https://www.instagram.com/kitehq/
https://open.spotify.com/artist/0nhhoDCycjsJVHS8sk4vzW
https://www.discogs.com/artist/1230554-Kite-6
---
Text by Chi Ming Lai
Photos by Simon Helm, Chi Ming Lai and Madeleine Berg
7th April 2019