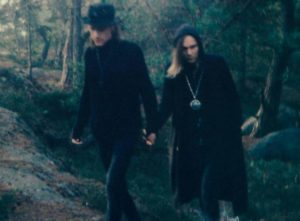 Swedish duo KITE have unleashed their darkest offering yet in 'Demons & Shame'.
If Ennio Morricone composed music for Nordic Noir dramas, it would sound a bit like this.
Shaped by a ritualistic drum mantra and brooding bass drones, as the title suggests, the song confronts the despair that life occasionally throws up while pursuing visions and dreams.
Vocalist Nicklas Stenemo literally screams his frustration over an epic synthetic soundscape from Christian Berg, laced with nocturnal Arctic overtones and the spectre of THE KNIFE.
Following the triumph of their sixth EP 'VI', KITE are now making in-roads internationally with their second tour of the US and early summer dates in Germany. Stenemo said in late 2015: "Now we feel we have a great position in Sweden and are going to focus on Europe. It's like starting from the beginning, but we are really excited to start touring and bring our ridiculously oversized live set-up to the small clubs all over. I guess Germany will see a lot of us".
With the leaps of progression on 'IV' as evidenced by mighty songs like 'Up For Life' and 'It's Ours', the new EP 'VII' looks likely to be a blinder. With Stenemo and Berg also working on a song for the upcoming Steven Seagal movie 'Perfect Weapon', "Sweden's best kept pop-secret" is not so secret anymore…
---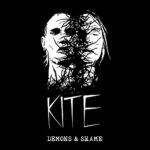 'Demons & Shame'
is released by Progress Productions via the usual digital platforms including https://kitehq.bandcamp.com/
https://www.facebook.com/KiteHQ
https://www.instagram.com/kitehq/
---
Text by Chi Ming Lai
Photo by Anders Nydamn
2nd March 2017