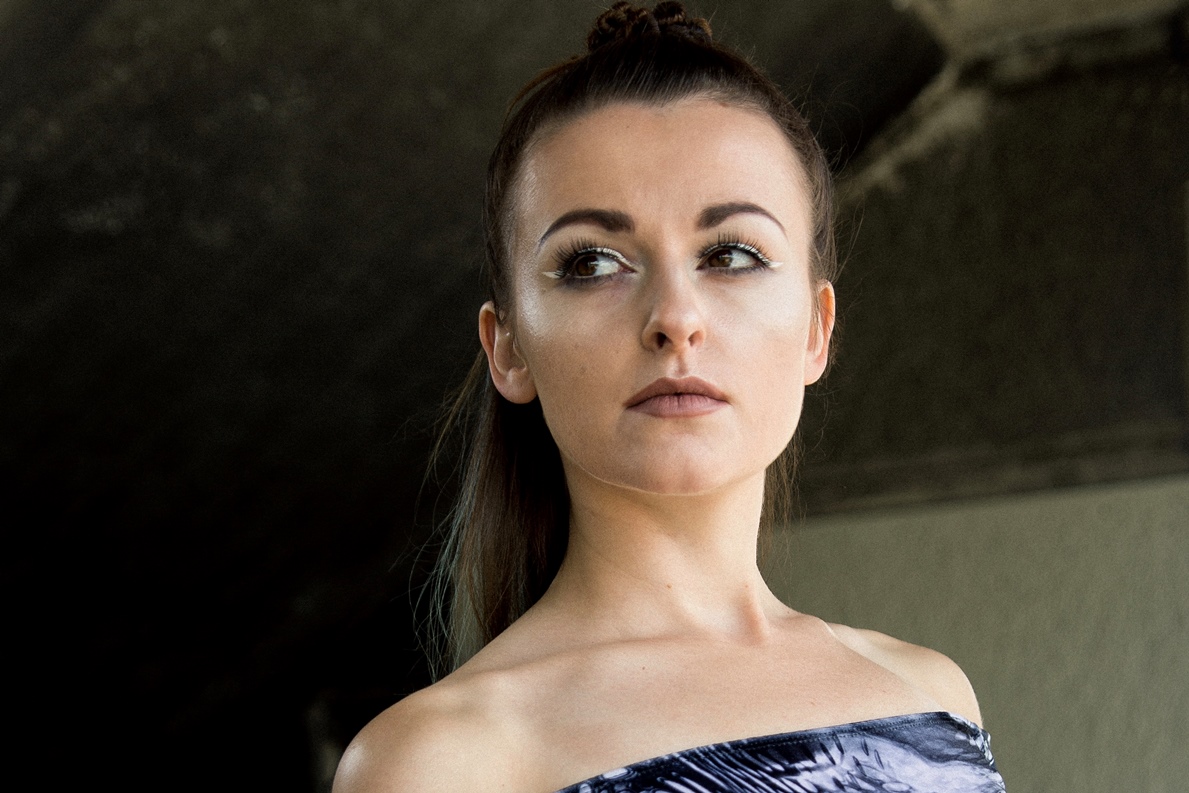 Alison Goldfrapp and Tara Busch need to watch out…
There's a new synth girl in town, she's got a Moog Sub Phatty and she's going to use it!
Leeds based singer / songwriter IMI is gifted with a most glorious soprano but not only that, she applies that and her love of analogue synths to an intelligent avant pop aesthetic.
Having opened for LET'S EAT GRANDMA, she has certainly made it clear which playground she prefers to be in. IMI's recently released EP 'Lines'
contains three dramatically layered electronic mood pieces that encapsulate the early cinematic ambition of GOLDFRAPP and the more recent esoteric adventures of I SPEAK MACHINE. But crucially like both of them, she does this within a song-based format.
Originally released as a single in 2018, 'Margins' synthetically rumbles while side-chained to a cascading train ride, cerebrally meshing brooding atmospherics with IMI's hauntingly assured smoky high vocal, like an oddball amalgam of opera, trip hop and Synth Britannia.
'Lines' opener 'The Fence' drops incessant warbling vintage synth textures over a steadfast metronomic back beat as IMI offers a traditional folk laden topline not far off Susanne Sundfør. Building to a ritualistic percussive fervour that chillingly darkens the Northern sky, there however remains a stark beauty, marking a clear demarcation line in keeping with the EP's theme.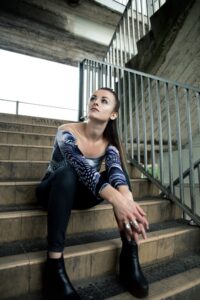 Meanwhile, 'I Feel Alright' with its sharp melodic call and ethereal voices heads into something more threatening, with pulsing rumbles and squelches facing off against swirls and sweeps, although in this song about acceptance, it all rewardingly comes over with a strong sense of musicality. IMI's artistic promise was there from the off with her debut single 'Born For What?' in 2017, but what the 'Lines' EP showcases is an increased confidence and maturity. With her Instagram indicating further experimentation with the Korg Mono/Poly, EDP Wasp and Moog Modular, there are certainly more artful adventures to come.
---
The 'Lines'
EP is released by Bibliotek, available as a CD or download direct from https://imimusicuk.bandcamp.com/album/lines
https://www.facebook.com/imimusicuk/
https://www.instagram.com/imimusicuk/
https://open.spotify.com/artist/0GKGK6KIlrmJM4C4UJGMJI
---
Text by Chi Ming Lai
Photos by Portia Hunt
8th April 2019