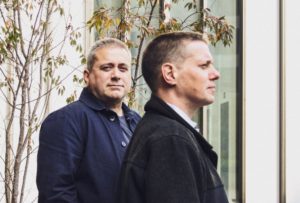 Essex duo Paul Hammond and Ian Cooper recently returned as ULTRAMARINE with their 'Signals into Space' album.
Initially part of A PRIMARY INDUSTRY, the pair have guided ULTRAMARINE on an eclectic musical pathway taking in along the way folk, acid house, Latin, jazz and techno influences.
Paul Hammond and Ian Cooper kindly spoke about their new album, their musical history together and the experience of working with SOFT MACHINE's Robert Wyatt.
A PRIMARY INDUSTRY were quite a different musical beast to what would eventually end up as ULTRAMARINE, what made you both move on and explore different musical territories?
Ian: There was a transition rather than any kind of break musically. Some of the first ULTRAMARINE tracks were actually recorded at A PRIMARY INDUSTRY sessions, so it's a bit muddled.
Paul: I don't recall any deliberate change in direction between the two groups. I can't really remember if we had a general game plan at that point, or even how we saw ourselves fitting in to the wider musical world. We were feeling our way, going from project-to-project rather than having an overall concept of what we were doing.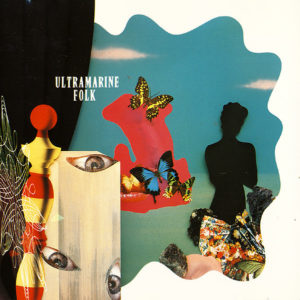 Who were your initial influences when you decided to put together ULTRAMARINE?
Paul: In the late '80s, our influences were fairly contemporary I think; we weren't really digging that far back except for classic ambient music like Brian Eno's Obscure label which I remember picking up on in the mid-80s. Some of the Factory artists were still an influence; DIF JUZ and the 4AD aesthetic; 23 SKIDOO, CABARET VOLTAIRE, Adrian Sherwood and On-U Sound. And in particular a lot of music on the Crépuscule and Crammed labels from Brussels.
The albums that Steven Brown made with Benjamin Lew were certainly a reference point for 'Folk'
plus TUXEDOMOON, Wim Mertens and Anna Domino.
Your debut album 'Folk' sounds like an act finding its feet, when you listen back to it now, what are your thoughts on it?
Ian: I look back at it fondly. We had some basic songs pulled together in the back room of a village hall in Essex and were then let loose in a Brussels studio to record with the help of a couple of great guest musicians.
Paul: It's a slightly odd mix of styles but I like some of it a lot; particularly the more acoustic, less groove-based tracks like 'Lobster' and 'Bronze Eye'. 'Lobster' has an interesting palette and sounds surprisingly sophisticated to me; live percussion, clarinet, accordion, bass guitar and Sequential Circuits Pro-One synth. It's intriguing for me listening back to that record; I can't really recall much of the thinking behind it.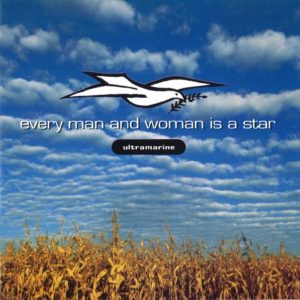 There is a huge jump in progression from 'Folk' to 'Every Man & Woman Is A Star' in what was quite a short time period… what would you attribute this to?
Ian: Very simply, it was the Akai S900. Having sampling capability at home; to be able to experiment and write loop-based tracks opened new worlds of possibilities for us. We could gather '70s west coast musicians for an acoustic backing track and write synth melodies on top whilst never leaving the bedroom in New Cross. Almost all of the tracks on 'Every Man…' are based on sampled loops.
The two exceptions are 'Stella' and 'Gravity'; they have earlier origins and use samples but not full bar-long rhythmic loops.
Paul: We'd used a sampler, sequencer and analogue synths in the studio on the later A PRIMARY INDUSTRY records and on 'Folk' so we were gradually introducing electronic instruments and treatments. We worked with an excellent engineer and co-producer around that time called Colin James (who was part of the original MEAT BEAT MANIFESTO line-up) and he introduced us to some of the technology.
A PRIMARY INDUSTRY had been a four or five-piece but reduced to just the two of us after 'Folk', so I think Ian and I must have made a decision to make it more machine-based then. After 'Folk' we released a couple of more House-like 12"s for Crépuscule and Brainiak and that was the bridge into 'Every Man & Woman Is A Star'
.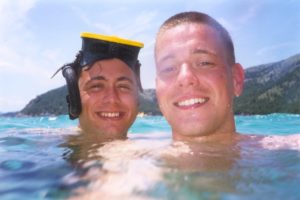 When samplers did eventually become omnipresent, many UK acts started sampling, using New Age and World Music loops which rapidly became clichéd, what is your approach when looking for loops and sounds?
Ian: In the early '90s, we scoured second hand record shops for interesting looking cheap albums to see what loops we could create.
These were then used as starting points for tracks. Sometimes the original samples ended up in the final track, possibly cut-up, disguised or reworked somehow, and sometimes they just got us up and running with a track and were then removed. We haven't been so reliant on samples since 'A User's Guide'. If we use samples nowadays, it's more as a textural element.
Paul: Our original approach to sampling was to deliberately use music that was very different in style to our own. We were looking for acoustic textures mainly; not so much sampling other electronic music, ambient or new age music.
There has always been large played element to ULTRAMARINE, do you sometimes end up sampling yourselves?
Paul: We don't really sample the live elements as such but we certainly do a lot of editing and rearranging of recorded live material. On most of our albums, including 'Signals Into Space', we'll record other musicians in the studio, playing in a fairly loose or improvised way, and then edit those recordings and work them into the arrangement. On 'This Time Last Year' and 'Signals Into Space', Ian and I played a lot of the parts live (synths, guitar, bass etc) and those performances formed the basis of the tracks. On 'Signals Into Space', we wrote some of the sax parts for Iain Ballamy and other parts are his improvisation. The approach is quite free and not really bound by any rules as to how we do or don't treat recordings.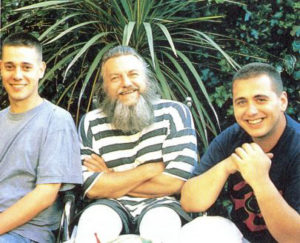 Moving on to the 'United Kingdoms' album, how did the link-up with Robert Wyatt come about?
Paul: We approached Robert through Geoff Travis at Rough Trade. We were signed to the Warners sub-label Blanco Y Negro that Geoff A&R'd and Robert was on Rough Trade at the time, so it was a pretty easy connection.
What was it like working with Wyatt?
Paul: It was a fantastic experience. We'd been into Robert's music since his early '80s recordings for Rough Trade but were too young to have been familiar with his earlier work and SOFT MACHINE. We didn't discover Kevin Ayers and the wider Canterbury Scene until the early '90s; a result of sample digging in secondhand shops. We bought Kevin's album 'Whatevershebringswesing' and completely fell in love with it, even to the extent that we went to Majorca to try to track him down and ask him to work with us!
How did the track 'Happy Land' come together?
Paul: We started to develop the concept of 'United Kingdoms'
being a kind of homage to the Canterbury Scene; Kevin Ayers and Robert in particular. While in Majorca, we were listening to the TRAFFIC song 'John Barleycorn (Must Die)' and had the idea of doing something similar; reusing the words of a traditional folk song. 'Happy Land' and the track 'Kingdom' came out of that.
We found the words to both songs (which were political street ballads) in the library of the English Folk Dance & Song Society at Cecil Sharp House and gave Robert the words and instrumental demos to work with. He wrote the vocal melodies and arrangements at his piano at home, playing along to our demos. We then went to a studio with him to record his vocals. He was a joy to work with; very generous and modest.
With the folk elements replaced by jazzier ones, 'Bel Air' was another big shift in direction, what prompted this?
Paul: With 'Bel Air', we wanted to do something more exotic sounding and were becoming influenced by Latin music. The working method for the two albums was the same. 'Bel Air' was more a shift in palette and musical references than being a big change in direction as far as we were concerned. I think 'Bel Air' is more adventurous and experimental in terms of production than 'United Kingdoms'; more fluid and sensuous. We were getting more confident in the studio and 'Bel Air' was the first record we recorded completely on our own. It was quite a creative and transitionary period for electronic music I think; the technology was starting to become a little friendlier and programming techniques were getting more sophisticated. We were listening to more contemporary music and picking up little tips from that.
The Roland TB303 remains a reliable constant in your tracks, what made you originally use one and why are you continually inspired by it?
Paul: We originally used it hooked up with a TR808 so it was just born out of messing around with that. Our TB303 isn't in great shape at the moment and we haven't actually used it on the last couple of albums, although there are other synths playing those kinds of parts. In retrospect, we used it like a voice on the earlier records – it fulfils that sort of role on some tracks – sitting in the middle of the sound and carrying the main melody in quite a lyrical way.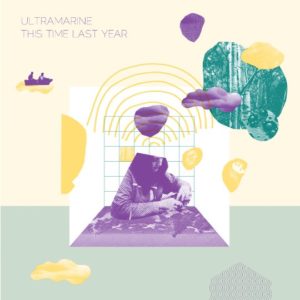 In true KRAFTWERK style, you took a 15 year hiatus between 'A User's Guide' and 'This Time Last Year'; what caused this and did you still keep making music individually?
Ian: We'd run out of funds and had to get other work. We were very pleased with 'A User's Guide'
but there didn't seem to be an audience out there for it.
After a while, Paul carried on with some solo work and started the label Real Soon. We were still meeting up and discussing what we'd like to do together musically.
This would turn out to be a way of working that was more open to improvisation and performance. The talking went on for a while before we started messing around with instruments again to see what might happen.
Paul: At the end of the '90s we were a bit bruised by the major label experience and weren't enjoying the business aspect of things. After a couple of years break, I started Real Soon which focussed on the more experimental end of the House music spectrum, putting out my own projects but mainly releasing music by other artists. I did an album and a few other releases on my own but always missed the interaction of working with Ian. The label has been really fun and I've learnt a lot from doing that.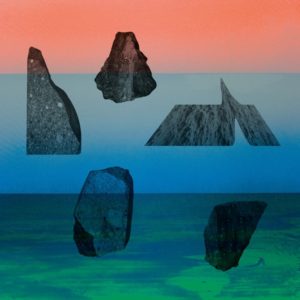 How was the experience of making the current album 'Signals into Space'?
Ian: We started writing the tracks in 2016 in our old basement studio surrounded by fields near to an estuary and completed the remaining writing and recording in the following two years in a rehearsal space on a light industrial estate near a busy A-road.
The new space worked out far better than it sounds. It allowed us to get completely absorbed with the music with no distraction.
Paul: This album has been a very enjoyable experience. We'd started a particular way of writing with the previous album 'This Time Last Year' and developed it further for the new record. Our working method is based around us each having a small portable set-up (rather than our own studio) and around performance and improvisation. It's much more about recording, editing and arranging than programming. It's totally refreshed our feeling about making music I think. It's much more instinctive and immediate than any way we've worked previously.
The general idea is to capture the essence of the tracks as quickly as possible and, although the arranging, final production and mixing processes are inevitably quite drawn out, the music retains a freshness for us as a result. We've also started working with other people again on this album and that's been a lot of fun. We mixed the album with Andy Ramsay (STEREOLAB) who was great and seems to be on the same wavelength as us!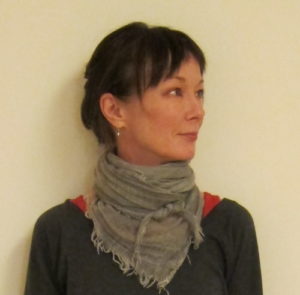 The vocal based tracks with Factory / Crépuscule artist Anna Domino are superb, particularly 'Spark from Flint to Clay'; she appears to have been pretty reclusive over the last few years, how did you go about tempting her back into the studio?
Paul: We politely asked her and she said "yes"! Anna has been fantastic on this project; she gave a lot of time to it and really engaged with the tracks. We built up those particular songs with her over quite a long period so the music and vocal ideas have developed together and Anna's lyrical themes have seeped into the album in general.
What are your favourite tracks from the album and why?
Ian: Anna's vocal on the title track is wonderful. It's been a very special experience listening to her vocals work their way into our music. I would also want to single out 'Du Sud' and 'Sleight of Hand'. The parts for both tracks came together very quickly and are very simple. 'Du Sud' is one of a few tracks that started life in our old basement studio and is very evocative. I love where the vibraphone runs come in and out. Iain Ballamy's sax on 'Sleight of Hand' is a single take with live effects, grabbed immediately before he had to dash off to catch a train. It's a great performance.
Paul: I'm very attached to '$10 Heel'; one of the songs with Anna. It was a difficult song to put together – really tricky to arrange. One of our reference points for it was the RAINCOATS track 'Animal Rhapsody' which was mixed by Dennis Bovell. We wanted '$10 Heel' to have the same kind of pop-dub feel, with woody percussion and delayed piano parts. The final section really gets it I think; just what we were aiming for.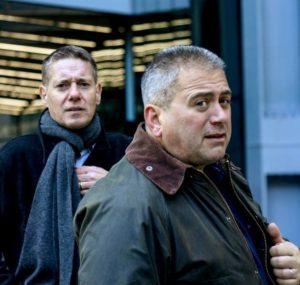 You have toured as support for BJÖRK and ORBITAL, how did you find life on the road and was technology reliable for you back then?
Ian: Our first US tour was with MEAT BEAT MANIFESTO, ORBITAL and Communion DJs from New York. MEAT BEAT MANIFESTO had a great crew and they looked after our sound and set-up really well. We had way too much gear but had nothing go wrong. Well, we had a stuck MIDI-note in San Francisco and just had to reload. The audience were patient. That tour was great fun.
Paul: That tour and the BJÖRK US and European tours were wonderful, unforgettable experiences. We loved playing every night. The technology was remarkably solid actually; probably more so than it would be nowadays!
You did a recent album launch event at Sounds Of The Universe, what kind of set-up did you use for this show?
Ian: That was as stripped down as it gets. Paul had a laptop with Logic music software and a couple of small hardware synths. I had the kalimba, some loops and effects pedals. It left a lot of room for experimenting.
Paul: That wasn't really what I'd consider to be a live set; more live-lite! When we do a full show nowadays we don't use a laptop.
Ian and I have separate set-ups; me with a hardware sequencer / sampler, drum machine and a few analogue synths and Ian with a guitar, soft synths and a load of effects pedals and bits and pieces. We want it to be quite loose; free in terms of the arrangements and completely open to improvisation.
Are there any more live performances on the horizon?
Ian: There are a few discussions underway. We would certainly like to play live both as a duo and as part of a fuller line-up with musicians from the album.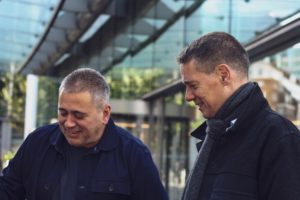 If you could select one ULTRAMARINE track to introduce a new listener to the act, which one would you choose?
Paul: That's difficult as there's quite a bit of variety in what we've done. At this point, I'd choose 'Breathing' from the new album. It's quite a simple, understated track in some ways but I think it captures a mood that we've had across quite a few things over the years.
Ian: I'd go for 'Equatorial Calms'. It has multiple sections to it and is grounded in studio improvisation. It starts with a guitar and bass dream state, followed by drum machine and synths, then ending up with lo-fi soundtrack.
---
ELECTRICITYCLUB.CO.UK gives its warmest thanks to ULTRAMARINE
Special thanks to James Nice at Les Disques du Crépuscule
'Signals Into Space'
is released by Les Disques du Crépuscule, available in CD, double vinyl LP and download formats from: https://www.lesdisquesducrepuscule.com/signals_into_space_twi1236.html
https://www.facebook.com/Ultramarine-356138807807022/
https://twitter.com/um_ultramarine
---
Text and Interview by Paul Boddy
New Portrait Photos by Emily Bowling
2nd March 2019