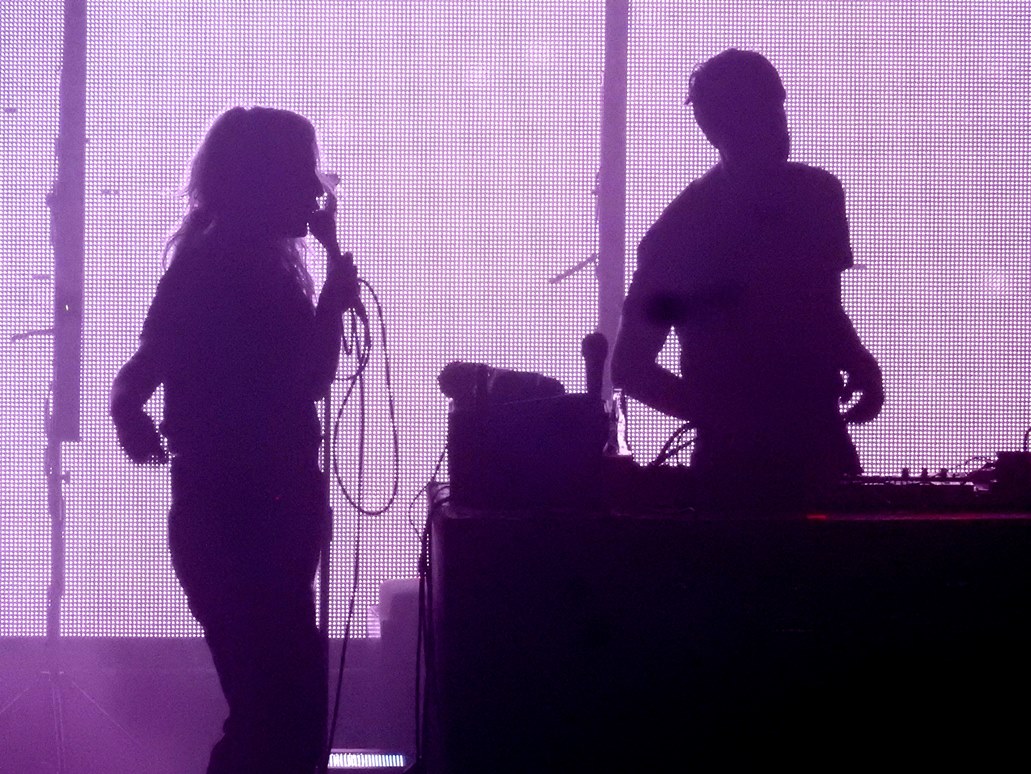 Since their debut long player 'Yr Body Is Nothing' in 2016, Massachusetts duo BOY HARSHER have become an acclaimed cult proposition.
But having opened for THE SOFT MOON on their tour of 2018, their initial aloofness has mutated into the zest and ambition of the recently released 'Careful'. Possibly the first great album of 2019, it is a fine musical document confronting personal demons and traumas.
Beginning their London Heaven gig with foggy blocks of light, Jae Matthews on vocals and Augustus Muller on electronics built up the drama with the schizophrenic overtones of 'A Realness' from their debut. But getting the first big cheers of approval was 'Fate', its pulsing rhythmic mantra and eerie synthetic textures encouraging deviant dancing as Matthews' expressed her shadowy discomfort. 'Yr Body Is Nothing'
recalled the brooding drama of the same titled debut and was followed by the abstract hypno-drone of 'Suitor'.
Drowned in shades of red, blues, yellows and greens, Muller stood mostly passively at the controls, banging the occasional drum pad while Matthews sang and shrieked with the air of a lower register Siouxsie Sioux gone darkwave.
'Westerners' offered some grainy orchestra stabs to the gothic disco motif, but things got more frantic with 'Come Closer', its threatening ADULT. backbone providing an unsettling slice of snuff movie HI-NRG!
Indeed, it was the new material from 'Careful'
that stood out with its more focussed, less blurry vision as exemplified by the hypnotic industrial pop 'Tears', complete with a gloriously alluring delivery from Matthews.
Also from 'Careful', the brilliant sinister techno of 'LA' at times threatened to turn into DEPECHE MODE's 'Behind The Wheel', although this was offset by Matthews' mournful demeanour. However, show closer 'Modulations' probably attracted the biggest cheer of the evening from the raucous crowd, no doubt appreciating its synth-punk aesthetics.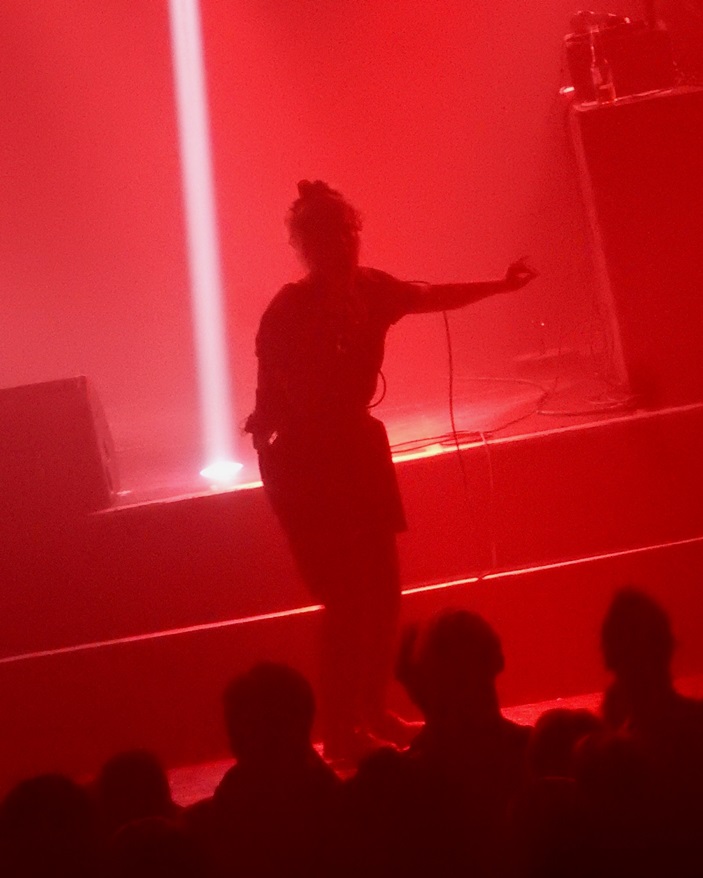 Returning for an encore, 'The Look You Gave (Jerry)' summed up the substance in BOY HARSHER's new music despite loosening their approach. Yes, it is synthpop because it has a tune, even if it is dressed an appealingly unconventional and morose manner. The lightshow was particularly effective here with melodic green penetrating against the moody blue.
Closing with the claustrophobic 'Pain' from the interim 'Lesser Man'
EP, with a bassline not that far off from a wholly electronic version of JOY DIVISION, Matthews masochistically petered on the edge of implosion exclaiming "I love pain" before departing the stage.
Sadly, 'Face the Fire' was not included in the set but with this performance, BOY HARSHER successfully refined their approach without losing any of their artistic edge. Both passionate and cerebral, it was wonderfully tense and exhilarating.
---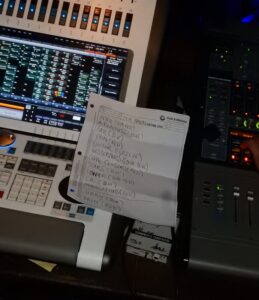 Special thanks to Kate Price at Stereo Sanctity
'Careful'
by Nude Club Records in neon orange vinyl LP, CD, cassette and download formats, available from http://www.boyharsher.bandcamp.com
https://www.facebook.com/boyharsher
https://twitter.com/boyharsher
https://www.instagram.com/boyharsher
http://www.nudeclubrecords.com/
---
Text and Photos by Chi Ming Lai
4th March 2019