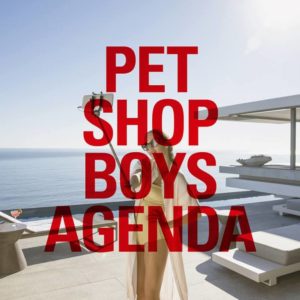 Never shying away from political matters, the British synthpop duo PET SHOP BOYS like to say it as it is, often with a sarcastic twist.
Having enjoyed years of successful record making and musically surviving many of their contemporaries, with ever a fresh approach, Neil Tennant and Chris Lowe are back with a tongue-in-cheek EP 'Agenda'
.
It's 2019, so what's on the agenda? This time not the gay anthems, not slinky love songs, not dance your feet off punches, but straight to the point observations of the world we face today.
Of course, Tennant and Lowe always aimed high with well observed poignant statements, be it from the very beginnings of their career with 'Opportunities (Let's Make Lots Of Money)', or later cryptic attacks on Tony Blair and George W Bush on 'I'm With Stupid'.
Further traces of Tennant / Lowe's world affairs know how surface on many other tracks, depicting flaws in both historical and current politics, while their gay rights hymns inspired many to champion the LGBT communities. So what have we got here? "It contains three satirical songs and one rather sad song" claims outspoken Tennant, "I think it's because of the times we're living through."
He's certainly not wrong; both of the earlier unveiled tracks don't mince words. 'Give Stupidity A Chance' speaks for itself, mocking both Donald Trump in the middle eight, as well as Michael Gove , with his infamous pre-Brexit vote statement "people in this country have had enough of experts". Perhaps we should "give stupidity a chance", as "intelligent people have had their say. It's time for the foolish to show the way … We've had quite enough of experts and their dealings. Why face the facts when you can just feel the feelings?"
Trump's sexual harassment accusations, which started after his misogynistic comments about grabbing women "by their pussies" find their reflection here too: "Chicks are always up for it. You've got to grab whatever you can. We need a leader with an eye for a peach-perfect piece of ass". All this veiled with a simple melody and demure vocals.
'On Social Media' picks up the tempo, driving a quality gay club piece like 'Outside' by George Michael. The song is a total mockery of living our lives on social platforms, where our lives appear fantastic, and if things don't go right "console yourself with a selfie or two and post them on Social Media". Are your tweets re-tweeted? Are your family holiday snaps uploaded? Because "it's so nice when people like you, you're feeling hashtag 'blast', you're part of the conversation, it's like you've passed the test!".
'What Are We Going To Do About The Rich?' is a further dig, this time "we're talking about extreme rich – oligarchs and that kind of thing. The super-rich" says Tennant, with Lowe adding "The ones that don't pay any tax."
Tennant further describes it as "a sort of mock-protest song", with the emphasis being more on the lyrical content as opposed to the melody, which, fortified by trumpets acts as a perfect canvas for the clever lyrics.
The fourth and final song from 'Agenda' is 'The Forgotten Child' and it represents "the sad song". The demure, crying strings open up the tale about a missing girl, which is also political but in a more veiled manner, "where is the child? The child is lost". The middle eight opens into a beautifully crafted section which PET SHOP BOYS are famous for, just to float away quietly.
All the four tracks were produced by Tim Powell with the duo themselves, and recorded at the end of last year. Stuart Price is due to produce the pair's next album, which will follow 2016's 'Super', and is due for release in the autumn.
Will it contain further political plug-ins? Let's hope so, it is PET SHOP BOYS after all…
---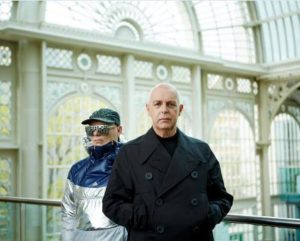 'Agenda'
is available now via x2 Recordings in digital formats, please visit http://www.petshopboys.co.uk/ for information on CD and vinyl EP formats which will be released on 12th April 2019
https://www.facebook.com/petshopboys/
https://twitter.com/petshopboys
https://www.instagram.com/petshopboys/
---
Text by Monika Izabela Trigwell
8th February 2019