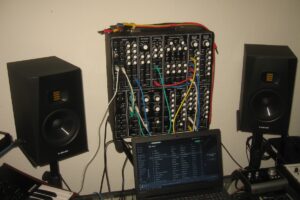 2019 was good for new music. The first two thirds of the year was particularly strong for up-and-coming talent, while a number of veterans returned to making music with synths for the first time in many years.
Inevitably, the quality of new releases couldn't be sustained and things tailed off during the Autumn period as artists shifted their focus towards the live arena.
The launch of debut full-length releases by relative newcomers has tended to focus towards the winter in order to pitch to the deluge of tastemaker polls that are now prevalent both in mainstream and online media.
Of course, The Electricity Club is unable to include everything in its 30 SONGS OF 2019, so worthy mentions go to SHOOK, CIRCUIT 3, KANGA, FRAGILE SELF, NINA, THE HEARING, JAKUZI, TR/ST, SPELLLING, I AM SNOW ANGEL, PET SHOP BOYS, NO-MAN, RIDER, TINY MAGNETIC PETS, FRAGRANCE. and T.O.Y. for their output this year.
As per usual with a restriction of one song per artist moniker and presented in alphabetical order, these are ELECTRICITYCLUB.CO.UK's 30 SONGS OF 2019…
---
APOPTYGMA BERZERK A Battle For The Crown
Over the 25 years since his debut album 'Soli Deo Gloria' , Stephan Groth has straddled EBM, synthpop, futurepop, alternative rock and more recently instrumentals with APOPTYGMA BERZERK. For his first new material since 2016's 'Exit Popularity Contest', the upcoming EP 'Nein Danke!' sees a return to the synthpop / new wave format. Part of a teaser single, 'A Battle For The Crown' offered a suitably matted austere but crucially did not forget the hooks or the melodies.
Available on the EP 'Nein Danke!'
via Pitch Black Drive
---
BOY HARSHER LA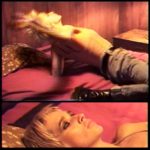 Stark Massachusetts duo BOY HARSHER formed through an urgent need to produce and consume, so Jae Matthews and Augustus Muller utilised their minimal electronics and intense mindset to create a compelling narrative of deterioration. 'LA' featured a wonderfully incongruous mix of icy string synths and orchestra stabs for an enticing display of mutant electronic disco, all brilliantly sinister thanks to its varied use of effects and Matthews' mournful demeanour.
Available on the album 'Careful'
via Nude Club Records
---
JORJA CHALMERS She Made Him Love Again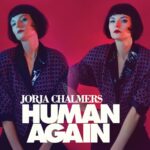 Jorja Chalmers is the sax and keys player for Bryan Ferry but while it was recorded in her boss' studio, her first solo album 'Human Again' exuded a more sombre filmic disposition. Conceived and sketched in hotel rooms during the come down from playing to packed theatres around the world. 'She Made Him Love Again' was a song where Chalmers' breathy vocals possessed a gorgeous forlorn allure and when the icy string machine and deep sax joined in, proceedings lifted to another level.
Available on the album 'Human Again' via Italians Do It Better
https://www.instagram.com/jorjachalmers/
---
LLOYD COLE Violins
Lloyd Cole had recorded an experimental electronic album 'Selected Studies Vol 1' with Hans-Joachim Roedelius of CLUSTER in 2013, while there was also a solo instrumental collection entitled '1D Electronics 2012-2014'. But he put all of that modular knowhow into a song based format with the charming synthy single 'Violins' which saw him turn into OMD! However the King of Glum Rock didn't totally alienate his main fan base, with guitars making their presence felt in amongst all the machinery at the halfway point.
Available on the album 'Guesswork'
via earMUSIC
---
GARY DALY I Work Alone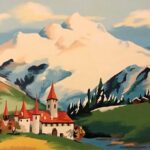 CHINA CRISIS have been an unlikely influence on acts such as VILLA NAH and MIRRORS, but while these days their synthwork is less pronounced, front man and keyboardist Gary Daly took the plunge with a full length solo record entitled 'Gone From Here'. The wonderful first single 'I Work Alone' acted as both a statement of intent and an affirmation in self-belief. A lovely whimsical piece of Casiotone folktronica, Daly said "it's very much 'Neon Lights' meets 'Autobahn'"
Available on the album 'Gone From Here' via https://www.musicglue.com/gary-daly
https://www.instagram.com/garydalymusic/
---
DAYBEHAVIOR Driving In My Car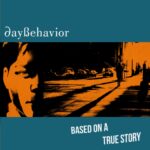 With a range of tempo variation, 'Based On A True Story' was the undoubtedly the best album of Swedish trio DAYBEHAVIOR's long if sporadic career. Including a number of more danceable numbers to counterpoint the more laid back aspects of their cinematic sound without losing any of their exquisite aesthetics, one of the best examples could be heard in the fabulous Europop number 'Driving In My Car'. It was just one part of a priceless collection of quality Scandipop.
Available on the album 'Based On A True Story' via Graplur
---
FIAT LUX We Can Change The World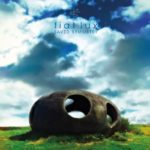 Nearly four decades is a long time to wait for a debut album, but with Wakefield's FIAT LUX, it was been worth it. Recalling BLACK and CHINA CRISIS, the guarded optimism of 'We Can Change The World' provided a call to action in these turbulent times within an uptempo setting dressed with bubbling synths and rousing dual vocals sweetened by smooth sax. Steve Wright and David P Crickmore honoured their late band mate Ian Nelson in the best way possible with their recorded and live return.
Available on the album 'Saved Symmetry'
via Splid Records
---
GEORGIA About Work The Dancefloor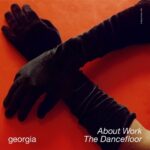 Georgia Barnes is the daughter of LEFTFIELD's Neil Barnes and the former drummer for Kate Tempest. Although her eponymous debut album possessed a more urban DIY feel, her sound has recently moved into more accessible electronic pop territory. From upcoming second album 'Seeking Thrills', the gloriously throbbing workout of 'About Work The Dancefloor' took its lead from ROBYN with its rousing Scandipop sheen, offset by a creepy distorted vocal refrain.
Available on the album 'Seeking Thrills' via Domino Recordings
---
GRETA White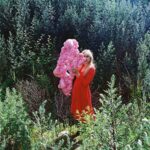 A Copenhagen domiciled German, classically schooled Greta Louise Schenk teamed up with Norwegian producer FARAO to enter a dreamy synthpop universe. With its unusual rhythmic structure and chromatic overtones, 'White' could have been an art rock number? "I often wonder how this song came out of me" she said, "I actually wrote it on my Irish bouzouki, which may explain the chords. I was listening a lot to LANA DEL REY and it was quite a dark time in my life."
Available on the EP 'Ardent Spring – Part I'
via Celebration Records,
https://www.facebook.com/greta.geschenk/
---
HEAVEN Truth Or Dare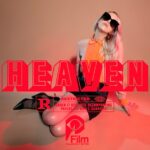 Another project of Johnny Jewel, HEAVEN first came to wider attention with the 'Lonesome Town' EP. Fronted by the enigmatic allure of singer and keyboardist Aja, the brilliant 'Truth Or Dare' perhaps unsurprisingly sounded like CHROMATICS but with more synths and drum machine. While on tour as keyboardist with DESIRE, Aja took the title literally when they performed a cover of NEW ORDER's 'Bizarre Love Triangle' and Jewel watched nearby…
Available on the single 'Truth Or Dare'
via Italians Do It Better
https://www.instagram.com/heaven_idib/
---
ALICE HUBBLE We Are Still Alone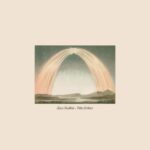 ALICE HUBBLE is the new solo project of Alice Hubley, previously best known for fronting ARTHUR & MARTHA and COSINES. Hubley's synth earth mother demeanour came to the fore on the sub-OMD of 'We Are Still Alone'. While the lilting bass and elegiac transistorised melody were glorious, when the synth strings responded in that ASHRA style, it became perfect avant pop with Hubley sadly resigning to herself that she "couldn't find the way to make me better".
Available on the album 'Polarlichter'
via Happy Robots Records
https://www.happyrobots.co.uk/alice-hubble
---
IMI I Feel Alright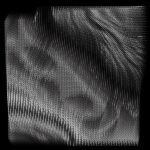 Leeds based singer / songwriter IMI is gifted with a most glorious soprano but she applies that and her love of analogue synths to an intelligent avant pop aesthetic. 'I Feel Alright' with its sharp melodic call and ethereal voices headed into assertive optimism. This most promising young synth talent said to ELECTRICITYCLUB.CO.UK: "This song was written after a few years of struggling with some personal issues and it was a celebration of finally feeling ok and feeling hopeful about the future."
Available on the EP 'Lines' via https://imimusicuk.bandcamp.com/
https://www.facebook.com/imimusicuk/
---
INTERNATIONAL TEACHERS OF POP Love Girl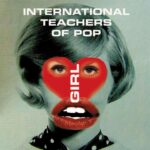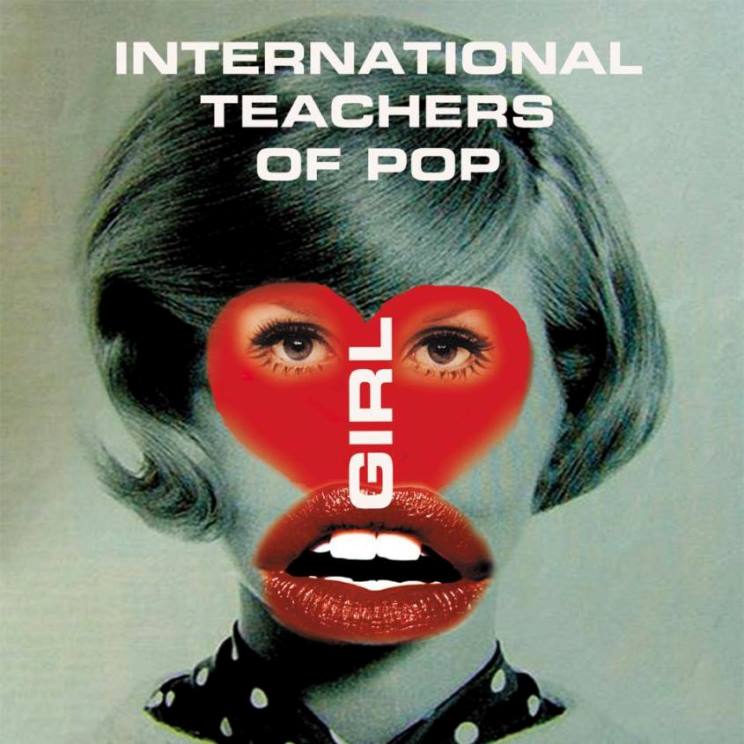 Hailing from Sheffield, INTERNATIONAL TEACHERS OF POP and their world of academia would make "eccentric Northern electronic pop" compulsory on the curriculum. From their vibrant and accessible self-titled debut album, the bubbly 'Love Girl' was a luscious cross between DUBSTAR and THE HUMAN LEAGUE. Cosmic but catchy, their intelligent musical escapism has been just the tonic in these turbulent times. One of their manifesto statements is "Smile at the neon and the mirrorball".
Available on the album 'International Teachers Of Pop'
via Desolate Spools
https://www.facebook.com/internationalteachersofpop/
---
HOWARD JONES Hero In Your Eyes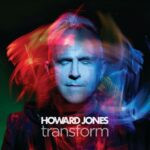 Producing his most synthpop work in ages, originally from the 'Eddie The Eagle' film sessions, Howard Jones said of 'Hero In Your Eyes': "I was really drawn to the part where his parents were amazing, continuing to believe in him when he was obviously not really very good at what he'd chosen to do, they kept supporting him. So him being a hero in their eyes always, that 'I'll be there for you' feeling, I thought that it was something a lot of people could relate to"
Available on the album 'Transform'
via Dtox Records
---
KNIGHT$ Hijack My Heart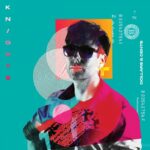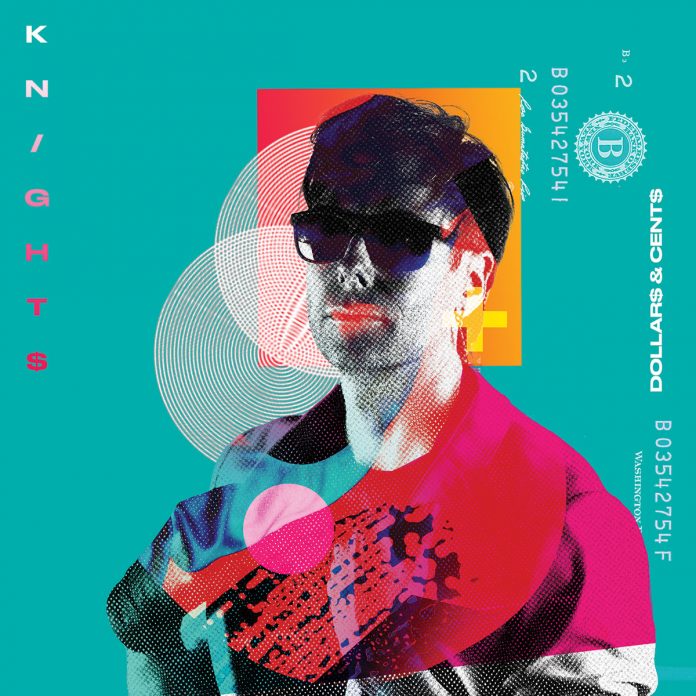 Coming over like the love child of Richard Butler and Neil Tennant, KNIGHT$ made synthwaves with his sparkly Britalo on his energetic debut album 'Dollars & Cents'. The Hi-NRG romp of 'Hijack My Heart' aped BRONSKI BEAT complete with a closing bursts of falsetto as the Winchester lad tightened his glitzy clubbing trousers to full effect and even dropped in a blistering synth solo to add to the fun. It was a highlight on one of the best albums of 2019.
Available on the album 'Dollars & Cents'
via Specchio Uomo
---
LADYTRON Deadzone
LADYTRON produced their last offering 'Gravity The Seducer' in 2011. Their recent heavier self-titled reboot saw the quartet of Helen Marnie, Mira Aroyo, Daniel Hunt and Reuben Wu entering the 'Deadzone'. Unsettlingly percussive and full of tension but hitting the spot with the right dose of melodic elements intertwined with haunting grit and grime, LADYTRON were back with a sucker punch. All in all, it was a fantastic comeback.
Available on the album 'Ladytron'
via !K7
---
LIZETTE LIZETTE Computer Game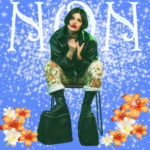 LIZETTE LIZETTE is Lizette Nordahl, a gender neutral Swedish / Peruvian producer and performance artist whose first mini-album album 'Queerbody' was released 2017. The beautifully sad Nordic synth ballad 'Computer Game' was written in tribute to a departed friend. Showcasing Nordahl's more emotive side, it was a quality that had not been obviously apparent in LIZETTE LIZETTE's more danced-based recordings.
Available on the EP 'Non' via https://lizettelizette.bandcamp.com/
---
MACHINISTA Anthropocene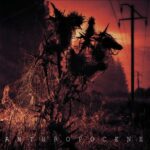 Reflecting gloomier times, 'Anthropocene' saw MACHINISTA produce their most consistent body of work yet. Vocalist John Lindqwister and instrumentalist Richard Flow took their time in a refinement of their anthemic signature sound and the addition of some conventionally flavoured twists. The title song took its lead from the dark electronic pop of Norway's APOPTYGMA BERZERK and owed more than a debt to the haunting riff of 'Burning Heretic' in the ultimate sorcerer's apprentice spell.
Available on the album 'Anthropocene'
via Infacted Records
https://www.machinistamusic.com/
---
MECHA MAIKO Apathy
Behind the quirky avant pop of MECHA MAIKO‬ is the talented Canadian Hayley Stewart. 'Apathy' from her new album 'Let's!' can only be described as delightfully nuts, with an inventive mix of a jazz swing Charleston vibe, frantic techno dance beats and vibrant synthpop hooks. It showed she was not afraid to blend seemingly incongruous influences to get an end result and with a slight sprinkling of Japanese instrumentation to close, the eclectic creative cycle was complete!‬‬‬‬‬
Available on the album 'Let's!'
via ORO Records
---
KARIN MY The Silence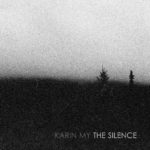 Swedish songstress Karin My sang with veteran combo TWICE A MAN on their poignant environmental catastrophe warning 'High In The Clouds' in 2105. Her solo single 'The Silence' was one of the first truly great songs of 2019. Swathed in beautiful synths and embroiled in that wonderful Scandinavian melancholy, her gorgeous vocals evoked a forlorn abandonment just as a wintery chill set in with the sad dilemma of whether to give up…
Available on the single 'The Silence'
via Ad Inexplorata
---
MICHAEL OAKLEY Left Behind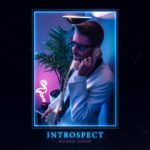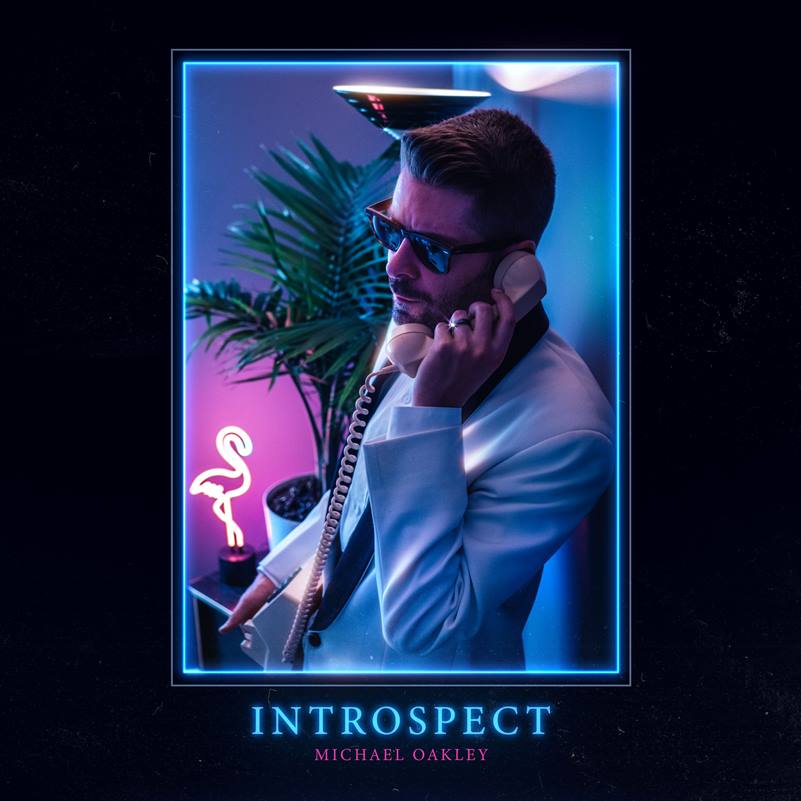 The mighty Italo Disco statement of 'Left Behind' came complete with obligatory orchestra stabs and a rousing chorus, gleefully fusing SAVAGE, RAF, PET SHOP BOYS and BEE GEES within a big Trevor Horn styled kitchen sink! But despite the fun laden octave shift frenzy, the lyrics were concerned with midlife reflection. Michael Oakley said: "the song is about me feeling like everyone around me was getting settled in their career, getting married and taking out a mortgage."
Available on the album 'Introspect' via NewRetroWave
https://www.facebook.com/MichaelOakleyOfficial/
---
OBLONG Echolocation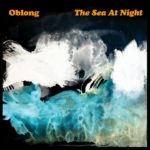 Every now and then, the world needs a lively unpretentious synth instrumental record. With the second OBLONG album 'The Sea At Night', the trio of Benge, Dave Nice and Sid Stronarch delivered a collection of rustic electro-acoustic organically farmed electronica! With mood and pace, 'Echolocation' was a classic synth instrumental with its crystalline textures and charming slightly off-key blips, aurally reflecting the remote moorland location in Cornwall where it was recorded.
Available on the album 'The Sea At Night'
via Memetune Recordings
https://twitter.com/oblongtheband
---
OMD Don't Go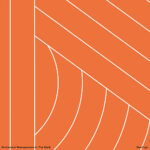 OMD began their recorded career with a KRAFTWERK homage and four decades on, they came full circle. A great grandchild of Klingklang and cousin of 'Metroland' from 'English Electric' but refined for BBC Radio 2 airplay, 'Don't Go' captured the essence of OMD's enduring electronic appeal. With crystalline synth melodies from Humphreys and a spirited vocal delivery from McCluskey attached to a hypnotic Synthanorma backdrop, OMD continue to produce quality avant pop tunes.
Available on the album 'Souvenir: The Singles Collection 1979 – 2019'
via Universal Music
---
PLASMIC Famous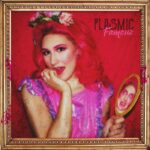 Feisty, fiery and on-message as "your abused Barbie doll from childhood", Lauren Lusardi, better known as PLASMIC dropped yet another synth bomb with a vivid narrative on the fame game where women have to compromise and serve the male gaze to get to where they want. While pink is her colour, the rugged lo-fi cocoon of anxious sound penetrated the soul with a raging reminder that if "You wanna be famous?", then really "Don't be so f*cking brainless!"
Available on the single 'Famous' via CandyShop Recordings
https://www.facebook.com/plasmicpower/
---
QUIETER THAN SPIDERS Komarov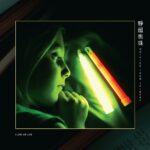 "Beautiful melodies telling me terrible things" said a cartoon meme… with echoes of OMD, the life and death of the tragic Soyuz 1 cosmonaut Vladimir Komarov was captured poignantly in this instrumental by QUIETER THAN SPIDERS from their brilliant debut album 'Signs Of Life'; Yi Fan from the anonymous Chinese synth trio said: "we were moved by the human story behind it all together with the haunting backdrop of primitive space experimentation."
Available on the album 'Signs Of Life' via https://annaloguerecords.bandcamp.com/album/signs-of-life-2cd-version-master
https://www.facebook.com/QTSpiders/
---
SOFTWAVE No Need To Hide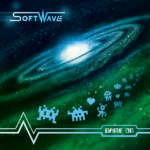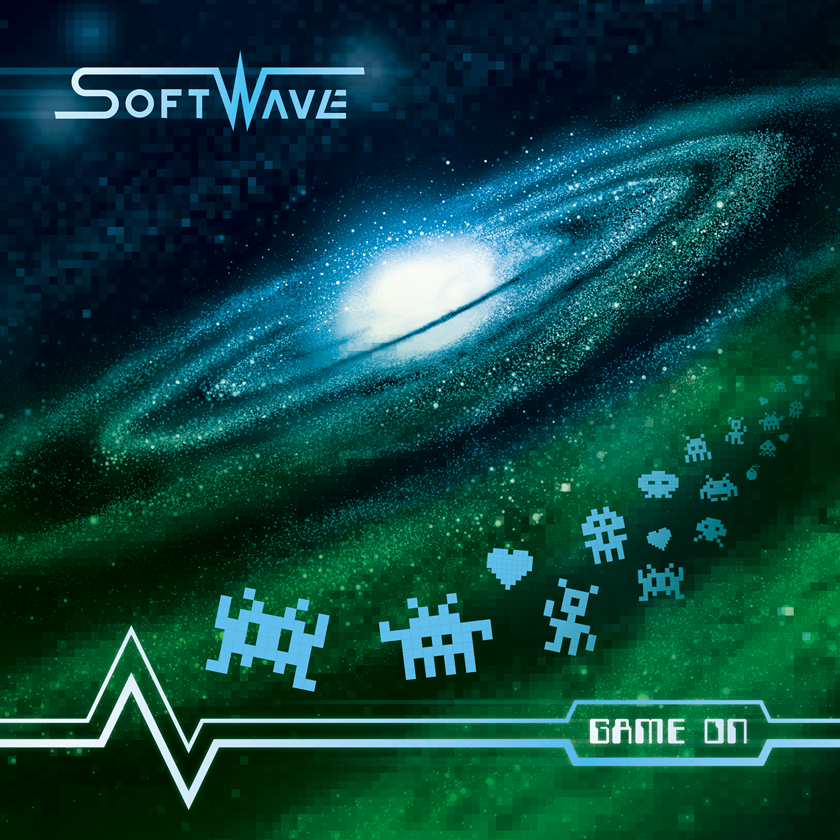 Danish duo SOFTWAVE have been gaining momentum with endorsements from luminaries such as ex-members of THE HUMAN LEAGUE Jo Callis and Ian Burden, while improving enormously since their 2016 debut EP 'Together Alone'. Punctuated by machines of ice, 'No Need To Hide' was undoubtedly Clarkean, celebrating positivity in possibly SOFTWAVE's finest moment yet with one of those rousing Scandipop choruses and coming over not unlike Celine Dion fronting ERASURE.
Available on the album 'Game On' via https://softwave.bandcamp.com/
---
FIFI RONG Way Out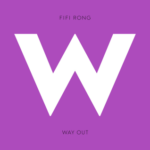 The powerful electro R'N'B tinged 'Way Out' was the first English language taster from Beijing-born songstress' ambitious new Anglo-Mandarin bilingual album project. Fifi Rong said of her concept: "I'm making a double album. One album in Chinese and the other in English. Not the typical type of translation type of bilingual album from one language to another… So the two albums are all individual songs interlinked in sounds, themes, vibes."
Available on the single 'Way Out' via W Records
---
US Voyager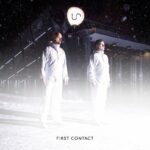 Andrew Montgomery, best known as the vocalist of GENEVA who scored hits with 'Into The Blue' and 'Best Regrets' in 1997, teamed up with Leo Josefsson of Stockholm trio LOWE to form the electronic duo US. If Jeff Buckley had dumped his Fender Telecaster for a Korg MS20, then that is the dark anthemic sound of US. 'Voyager' went all spacey avant trance in a wonderful cross-pollination of styles that came over a bit like MUSE at Gatecrasher.
Available on the album 'First Contact'
via US Music Space
---
WITCH OF THE VALE Trust The Pain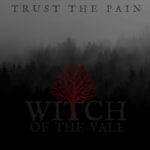 It was a big year for WITCH OF THE VALE as their highly spirited otherworldly sound, deeply rooted in Celtic folklore and Wiccan beliefs, found a sympathetic audience at Infest 2019. The eponymous track from their second EP introduced serene, yet uncertain feelings channelled via clear but eerie vocals over the croon from a raven. This angelic ballad put all the fears to sleep and demonstrated how Erin and Ryan Hawthorne sound are like nothing else within the world of modern electronica.
Available on the EP 'Trust The Pain' via https://witchofthevale.bandcamp.com/
https://www.facebook.com/witchofthevale/
---
OLLIE WRIDE The Driver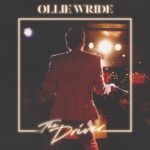 Although best known as the lead vocalist for FM-84 on 'Running In The Night', Ollie Wride unleashed his debut solo album in 2019. The Driver' put into dynamic realisation as to what SIMPLE MINDS might have sounded like had Moroder-graduate Keith Forsey produced the 1985 'Once Upon A Time' album instead of Jimmy Iovine and Bob Clearmountain. The superb grouchy synth rock saw the Brighton boy successfully pull off a cross between Jim Kerr and Billy Idol!
Available on the album 'Thanks In Advance'
via NewRetroWave
https://www.facebook.com/olliewrideofficial/
---
Text by Chi Ming Lai
4th December 2019