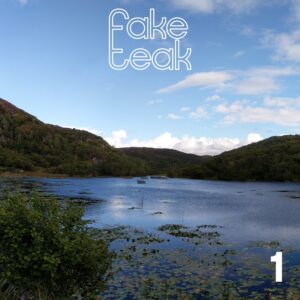 With diverse influences such as Krautrock, Afrobeat, funk, rock and electronica, FAKE TEAK released their self-titled debut album in 2018 with the quirky HOT CHIP influenced danecefloor friendly 'No Shame' being one of its highlights.
But for their latest release, the London-based quartet of Andrew Wyld, Alastair Nicholls Joanna Wyld and Andrea Adriano have taken a back-to-basics approach, journeying to a remote corner of the Scottish Highlands for inspiration in a road trip up past Inverness and north-west to a small settlement called Achmelvich.
FAKE TEAK have used the loch side location as a retreat free from the usual pressures of life to relax, write, rehearse and record. The fruits of these retreats form a series of EPs, the first of which is 'Achmelvich 1'
. With the practical and artistic restriction of just guitar, bass, drums and a Roland Juno-60 synthesizer as their only tools, in an interesting move, regular lead vocalist Andrew Wyld takes a back seat as his bandmates take to the mic. 'Panel Beater' sees Alastair Nicholls go first with a funk laden tune punctuated with burst of synth.
Although voiced by the choir girl soprano of Joanna Wyld, musically 'Prufrock' recalls the ballads of John Grant, an artist whose more recent output has partly been inspired by his relocation to Iceland. Lyrically, TS Eliot's 'The Love Song of J. Alfred Prufrock' is one of the sources of inspirations. There are hints too of earlier Jeff Lynne-led ELO like 'One Summer Dream', something that is also has a subtle omnipresence on 'Carousel'; string synth driven but more gently lilting rhythmically, Andrea Adriano's introspective lead voice is beautifully harmonised by Joanna Wyld.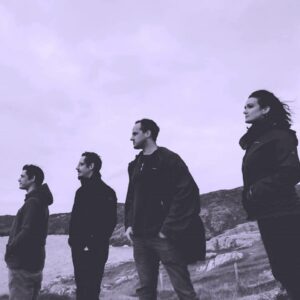 The pared down nature of these very good songs however does leave the listener wanting more aesthetically; it's not difficult to imagine them reworked with more synths and drum machines, and it's interesting that drummer Andrea Adriano in his dual role producer utilises a Linn Drum snare type sound on 'Panel Beater'.
With further EPs in the 'Achmelvich' series to come, this is certainly an adventurous experiment where the earthier honesty of the songs are the main focus rather than the instrumentation.
---
'Achmelvich 1'
is available on the usual digital platforms including CD Baby at https://store.cdbaby.com/Artist/FakeTeak
https://www.facebook.com/faketeak/
https://www.instagram.com/faketeak/
https://soundcloud.com/faketeak
---
Text by Chi Ming Lai
8th August 2019