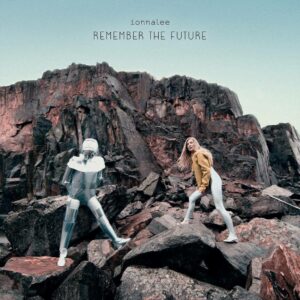 Jonna Lee aka IONNALEE aka IAMAMIWHOAMI has made a curious comeback with a follow up to her first solo outing of 'Everyone Afraid To Be Forgotten'.
Unlike her works with IAMAMIWHOAMI, which were mysteriously messy and unsettling, the music of IONNALEE simplified matters, adding a romantic feel to her otherwise unusual disposition and 'Remember The Future'
maintains that minimal approach.
"What will the future bring?" has been the most commonly asked question amongst electronic artists of today.
But Jonna Lee's take on things is most likely to be compared to her Swedish compatriots of THE KNIFE or KITE, only far more musical. The album cover sees Lee and her own metal creation of a "retro space-age symbol" lurking amongst not the most comfortable of landscapes, illustrating the inhospitable feel of the opus.
Whether or not the 'Open Sea' has the power to suck one in with its powerful waves, Lee is prepared to fight using the medium of melodic pop, building up into an explosion of newly found positivity in the otherwise gloomy outlook. Perhaps becoming somewhat delirious, raising up to higher heights is induced by the "meds (that are) wearing off" on 'Wipe It Off', where the scratch is only bleeding and bleeding.
The break comes on 'Some Body', which stands out as an irregular synthwave track, a true example of Novelty Synthpop. The "good times" are wholesome and things are looking up, forgetting the threats and dropping the otherwise dystopian themes.
The lofty mood is brought down on 'Matters', a noteworthy collaboration with Zola Jesus. This lengthy track calls for unity against the impending disaster, floatingly leading into the heart of what's important, gathering allies and warning against narrowmindedness. Lee's voice plays around Zola Jesus' powerful vocal bringing deeper meaning to the lyric "raise our voices".
The eponymous track represents the easier listening qualities of IONNALEE's propositions bridging the romantic past with uncertain future, while 'Race Against' stacks the Tetris gravitating between the gentile and harsh, outwardly and terrifying.
Jennie Abrahamson joins Lee on 'Crystal', a punctuated romance in a bottle, where the slower pace strokes senses with delicate rhythms like vintage Janet Jackson ballads. 'Silence My Drum' with its Celtic qualities graduates into a blistering extravaganza of pure pop, while 'I Keep' distorts with sci-fi elements and futuristic plug-ins.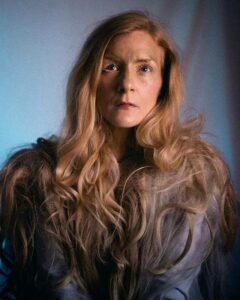 The biggest surprise comes in the form of the cover of 'Mysteries Of Love', the iconic Angelo Badalamenti 'Blue Velvet' song with lyrics penned by David Lynch, originally performed by Julee Cruise and later brought back to life by Kid Moxie. Supported by RÖYKSOPP, Lee shows off a different side of her femininity, stealing the moment with angelic voices and big synth leads.
Jonna Lee has made herself a little masterpiece: "It's a hopeful visionary album of daring to dream, and shooting for the stars, despite the paradoxical underlying chafing knowledge that we are destroying our planet. To me, the album has a kinetic energy. I felt much more confident and free when producing it, both as an artist, person and a producer."
---
'Remember The Future'
is released by To Whom It May Concern in CD, vinyl LP and digital formats
https://www.facebook.com/iamionnalee/
https://www.instagram.com/ionnalee/
---
Text by Monika Izabela Trigwell
Photos by John Strandh
4th June 2019