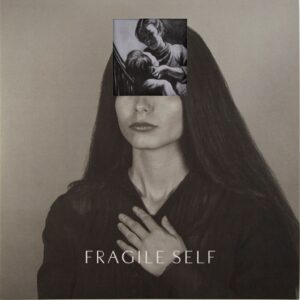 "Love and work are the cornerstones of our humanness": Sigmund Freud
Exploring states of mind from madness to creativity, FRAGILE SELF are a minimal electronic duo aiming to create dark pop music to communicate the detachment often felt within the human condition.
Anil Aykan and Jonathan Barnbrook are FRAGILE SELF, thoughtful visual artists with a strong sense of partnership in music through their previous work with personalities as diverse as David Bowie, John Foxx, Hannah Peel and Rihanna.
Like a musical thesis on psychotherapy, the self-titled album is released on the 120th anniversary of the first publication of 'The Interpretation of Dreams' by Sigmund Freud.
Aykan had an early flirtation with Black Metal with her handling the poetry, she comes over like an existentialist cross between MISS KITTIN and Mira Aroyo of LADYTRON which suits the brooding and ritualistic exploration that is FRAGILE SELF.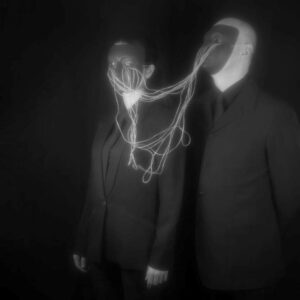 Mixed by Erland Cooper and shaped by modular synthesis, Jonathan Barnbrook said "The thing that interests me most about it is the changing of electronic voltage that affects pitch, timbre and time. It is like you are playing with the building blocks of the universe. The same thing that makes the sound of drum, drives the human heart to beat or fires neutrons in the brain that define consciousness."
With an incessant mechanical rhythm and stark vocal phrasing, the opener 'I Loved Alone' takes on the fierce aura of GAZELLE TWIN and a detached expression of feeling within the language.
Beginning with a recorded quote from Fritz Perls who coined the term 'Gestalt therapy', 'This Is My Existence' is brutal with Aykan exclaiming "memory is cancer", Barnbrook's doomily emulates his hero John Foxx with an eerie synth theme over a minimal structure.
The art funk of 'Bertha' is mutantly danceable, the deadpan vocalisation does recall MISS KITTIN but compliments the stark electronic backing, especially when Aykan percussively slips into German to recall the attitude of Berlin punks MALARIA!
The eponymous title track squelches with bass rumbles and electronic chainsaws while 'Patients' does possess some unsettling rhythmic fervour in a white noise barrage and talk of "broken histories" before going aggressively militaristic.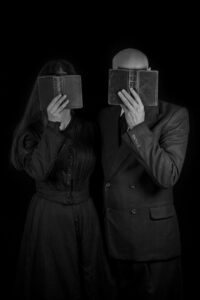 The noise attack on 'Deperson' is the darkest track on 'Fragile Self', swoops and gongs do battle over an industrial backbone in eine eintürzende Wand aus Tönen. The reverberant cerebral concept piece 'Surrogate' hints at Wendy Carlos and dark Jean-Michel Jarre; aesthetically schizophrenic, it is also something which also shapes the sinister arpeggio and chant laden 'Leon'.
A syncussive pulse soundtracks the horror mood of 'Need For Sanctuary' with creepy Theremin-like qualities for a slice of vibrato laden avant-wave. 'Journey Taken' though is a battle of machines in alternate quartet bursts in all frequencies before unsettlingly ending on the doom of church bells affirming Sartre's view that "Hell is other people".
The debut offering from FRAGILE SELF is an intense uneasy listen, but it is a well-crafted and yes, impeccably designed art statement. There's aggression and agitation but it is aurally cathartic and rewarding.
So if the idea of MISS KITTIN collaborating with GAZELLE TWIN in an experimental electronic backdrop appeals, then this record will help highlight how "Out of your vulnerabilities will come your strength".
---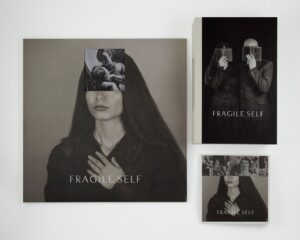 'Fragile Self'
is released by Sugarcane Recordings / Daperson Society as a vinyl LP, CD and 480 page book with download code, available now direct from http://www.fragileself.com/vinylcdbookdownload
Download also available from https://fragileself.bandcamp.com/
https://www.facebook.com/fragileself/
https://twitter.com/fragile_self
https://www.instagram.com/fragile_self/
---
Text by Chi Ming Lai
Photos by Teri Varhol
11th November 2019