With the announcement of a brand new album by JEAN-MICHEL JARRE, his first since 'Téo & Téa' in 2007, the time is right to re-evaluate his vast symphonic catalogue.
A new single with M83 entitled 'Glory' is pencilled in for May. Meanwhile the long awaited, as-yet-untitled new album is rumoured to include collaborations with GARY NUMAN, YELLO, TANGERINE DREAM, MASSIVE ATTACK, LITTLE BOOTS, MOBY and VINCE CLARKE.
Born 1948 in Lyon, his father was the Oscar winning composer Maurice Jarre, whose iconic works included 'Lawrence of Arabia', 'Doctor Zhivago' and 'Grand Prix'.
Although his father left the family home when he was 5 years old, his maternal grandfather was to prove highly influential in his musical development, giving him is first record player. While he studied classical piano, his mother would take him to jazz clubs where he became aware of how music could be "descriptive, without lyrics". Like any inquisitive teenager, he began to experiment with his music.
The young Jean-Michel's further programmes of study at the Lycée Michelet, with Jeannine Rueff of the Conservatoire de Paris and Karlheinz Stockhausen in Cologne allowed him to develop his interest in musique concrete and painting. He understood that "for the first time in music, you could act as a painter with frequencies and sounds". His imagination inspired him to unite the two artistic approaches.
Meanwhile, his interest in synthesizers began in 1969 when he was introduced to the Moog Modular while working with the Groupe De Recherches Musicales.
This was to prove key to his future musical direction. He made his first synth purchases, the EMS VCS 3 and EMS Synthi AKS, which at that time were probably the two most affordable instruments on the European market.
His first commercial release was 'La Cage', an avant garde mixture of harmony, tape effects and synthesizers while his first solo album, 'Deserted Palace' emerged in1972.
But it was while working as a jobbing musician on soundtracks, adverts and ballet commissions that he was to discover his forte and sound. The young musician recorded HOT BUTTER's 'Popcorn' under the moniker of POP CORN ORCHESTRA in 1973.
It was a fairly faithful rendition but was to prove inspiring as when working on his first proper full length electronic album in 1976, Jarre adapted a melodic phrase from 'Popcorn'. It was to become the main theme of what was to be the project's lead single 'Oxygène Part 4'. It was an international hit and the subsequent success of the parent album made JEAN-MICHEL JARRE a household name…
With his synthesized symphonies, JEAN-MICHEL JARRE has helped popularise electronic music. He has also set the standard in live presentations with his huge laser and pyrotechnic assisted extravaganzas, the first of which was a performance in 1979 to a million people at the Place De La Concorde.
With the breadth of his influence in all aspects of electronica, he could even be considered the Godfather of Trance with the dreamlike qualities of his music omnipresent in that particular dance sub-genre.
But what compositions would serve as a Beginner's Guide to his work? Here are 18 examples that while not all his outright best, trace the story of his tremendous and innovative career…
---
JEAN-MICHEL JARRE Oxygène Part 2 (1976)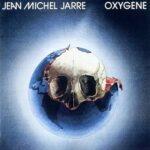 The 'Oxygène' album was a glorious six part work and its first side centrepiece was a perfectly progressive spacey romp with pulsing sequences, Eminent strings, Mellotron choir and AKS waves, all set to a swung Minipops backbeat. At over 8 minutes, this elegant masterpiece could often be heard soundtracking documentaries on the universe. It actually got a three minute edit for single release in France, but it was like watching a film with the first and final reels missing.
Available on the album 'Oxygène'
via Sony Music
---
JEAN-MICHEL JARRE Equinoxe Part 4 (1978)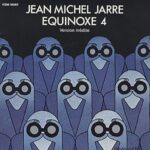 With layers of pulsing Matrisequences driven by the custom made Geiss Rhythmicomputer, this highlight from 'Equinoxe' has often been remembered for what appears to sound like synthetic alarm clocks bridging the chilling string machine and fabulously brassy chorus melody before blocks of neo-gothic grandeur punctuated the closing phase. While it did not sell as well as its predecessor, 'Equinoxe' confirmed Jarre was not to be just a one-hit wonder.
Available on the album 'Equinoxe'
via Sony Music
---
JEAN-MICHEL JARRE The Last Rumba (1981)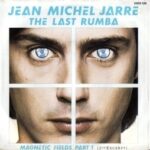 'Les Chants Magnetiques' aka 'Magnetic Fields' was Jarre's first long player to utilise the Fairlight CMI which allowed him to absorb some musique concrete ideas such as water splashing and hydraulic train doors into his compositions. But to finish was 'The Last Rumba', which did what it said on the tin. Although the fifth part of the album, it was incongruous with itsmetallic textures. Very much a marmite track, it was nevertheless, good fun although would be considered a bonus track today.
Available on the album 'Magnetic Fields'
via Sony Music
---
JEAN-MICHEL JARRE & THE PEKING CONSERVATOIRE SYMPHONY ORCHESTRA Fishing Junks At Sunset (1983)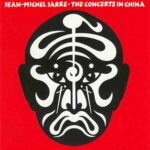 As the first Western rock musician to be invited to play live in China, Jarre took the opportunity to work with local musicians to add a traditional flavour to his music. 'Fishing Junks at Sunset' used centuries old instrumentation alongside a Fairlight to provide a wondrous travelogue that captured the heart of Communist China opening its heart to the world. Incidentally, Jarre's now iconic Laser Harp was premiered on stage during this cultural visit.
Available on the album 'The Concerts In China'
via Sony Music
---
JEAN-MICHEL JARRE Music For Supermarkets Part 4 (1983)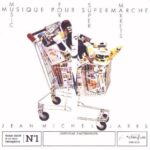 Jarre protested at the "silly industrialisation of music" with an album pressed in a limited edition of one! 'Music For Supermarkets' was created for the 'Supermarché' art exhibition, before being auctioned off as an art piece itself. Jarre allowed Radio Luxembourg to play it uninterrupted and called for fans to "tape it", although any would have been poor due to the broadcast being in AM. It sold for 70,000 francs and the master was burned in the presence of a bailiff, although 'Part 4' morphed into 'Blah Blah Café' on 'Zoolook'.
Reworked version available on the album 'Zoolook'
via Sony Music
---
JEAN-MICHEL JARRE Ethnicolour (1984)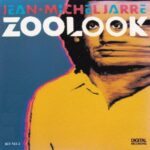 While THE ART OF NOISE may have pioneered using the capabilities of the Fairlight as an instrumental palette all of its own, the best single piece of its type was undoubtedly Jarre's 'Ethnicolour'. Using voices sampled from a vast variety of multilingual sources, it turned into a blast of ethnic funk after 7 minutes courtesy of bassist Marcus Miller and late drummer Yogi Horton syncopating off an overdriven Linn Drum programme. With the surreal guitar textures of Adrian Belew, Jarre's first band experiment was a triumph.
Available on the album 'Zoolook'
via Sony Music
---
JEAN-MICHEL JARRE Ron's Piece (1986)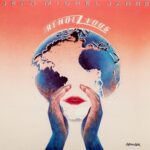 One of the most poignant compositions in Jarre's catalogue, 'Ron's Piece' aka 'Last Rendez-Vous' had been written as part of NASA's 30th Anniversary celebrations for astronaut Ron McNair, also a jazz saxophonist, to play and record aboard the space shuttle 'Challenger'. Sadly, this did not happen, but a huge outdoor show in Houston went ahead as planned, with Grammy Award winning musician Kirk Walhum taking the place of McNair in an emotional tribute. On the album itself, the sax was played by Pierre Gossez.
Available on the album 'Rendez-Vous'
via Sony Music
---
JEAN-MICHEL JARRE Moon Machine (1986)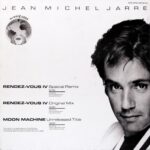 A one-off track that was released as a B-side to the original 12 inch single edition of 'Fourth Rendez-Vous', this mechanical percussive experiment with industrial overtones was something of a departure for the Frenchman. Using rhythm more than obvious melodies, it gained something of a cult following in club circles with journalist John McCready often including it in his DJ sets alongside Giorgio Moroder's 'The Chase'.
Available on the album 'Images – The Best Of'
 via Sony Music
---
JEAN-MICHEL JARRE & HANK MARVIN London Kid (1988)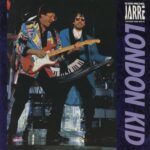 'Revolutions' was possibly the least satisfying of Jarre's many musical adventures, other than perhaps 'Sessions 2000'. By now, Jarre was a big live draw and his huge audio visual extravaganzas lit up cityscapes like a giant tourist advert. It was as if the concert was now the reason for the album. Recorded to coincide with the 'Destination Docklands' live debacle, 'London Kid' featuring the distinctive twangy guitar of Hank Marvin, was the disappointing long player's only real highlight.
Available on the album 'Revolutions'
via Sony Music
---
JEAN-MICHEL JARRE Waiting For Cousteau (1991)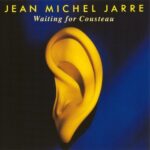 A tribute to Jacques Cousteau, the 'Waiting For Cousteau' opus was a mixed bag, featuring a three-part Caribbean flavoured romp named after the French oceanographer's nautical vessel 'Calypso' and the title track's lengthy environmental exploration. It confused audiences who cruelly nicknamed it "Waiting For Music". A full ambient excursion with no rhythmical elements whatsoever, the shimmers and minimal piano provided a highly relaxing piece that remains Jarre's most under rated work.
Available on the album 'Waiting For Cousteau'
via Sony Music
---
JEAN-MICHEL JARRE Chronologie Part 6 (1993)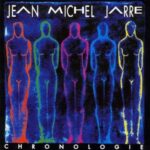 'Chronologie' was Jarre's flirtation with techno. A mix of old analogues such as the ARP 2600 and Minimoog sat with the digital kit like the Roland JD-800 and the Kurzweil K2000. The results were mixed and at times sounded 808 STATE with sampled scratching thrown in! 'Chronologie Part 4' captured some of the past glories, but another was the sixth part which recalled 'Equinoxe Part 4', but was more frantic with its melodic pulsing sequences, layered strings and Gallic accordion counterpoints.
Available on the album 'Chronology'
via Sony Music
---
JEAN-MICHEL JARRE Oxygène 7 (1997)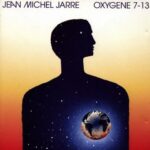 Jarre finally gave what many had wanted for years, a second instalment to the original 'Oxygène' opus. Digging out synths such as the VCS3, AKS and ARP2600, Jarre relished the limitations placed upon him by the vintage equipment. Certainly, many of the resultant tracks had more soul than much of 'Revolutions' or 'Waiting For Cousteau'. The opening track featured the subtle 6/8 Minipops drive of 'Oxygène Part 2' and crossed it with the melodic spectre of VANGELIS' closing title theme for 'Blade Runner'.
Available on the album 'Oxygène 7-13'
 via Sony Music
---
JEAN-MICHEL JARRE & APOLLO 440 Rendez-Vous 98 (1998)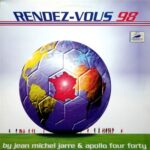 The lead single for Jarre's 1986 album 'Rendez-Vous'  was reworked into an even more epic, danced up fashion with APOLLO 440 for the 1998 World Cup in France as the signature tune to ITV's coverage. 12 years on, the catchy theme blended in well with more frantic beats to entice the football crowd who had latched onto acts such as THE CHEMICAL BROTHERS and UNDERWORLD. It was also featured as a bonus in a collection of club oriented remixes of the second 'Oxygène' installment.
Available on the album 'Odyssey Through O2'
via Sony Music
---
JEAN-MICHEL JARRE Hey Gagarin (2000)
'Metamorphoses' was considered as his first true vocal album, although most of the toplines came from vocodered phrases or guest vocalists such as Natacha Atlas on the alluring 'C'est La Vie'. An album that was something of a diversion, 'Hey Gagarin' was a tribute to the first man in space and actually featured Jarre's whispered voice and well as his treated larynx. The track itself lifted-off, orbited and re-entered marvellously with a variety of sequences and dance friendly beats in the manner of Giorgio Moroder.
Available on the album 'Metamorphoses'
via Sony Music
---
JEAN-MICHEL JARRE Geometry Of Love Part 1 (2003)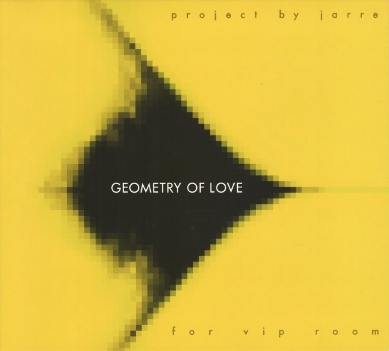 Only released in limited quantities in France, 'Geometry Of Love' was commissioned by club entrepreneur Jean-Roch as a soundtrack for his 'VIP Room'. Featuring a more chill-out vibe as opposed to ambient, 'Geometry Of Love Part 1' was not unlike a PET SHOP BOYS instrumental. With its stuttering beat, it was much better than any of the best forgotten jazz odyssey excursions on 'Sessions 2000' which had come out the previous year.
Available on the album 'Geometry Of Love'
via Sony Music
---
JEAN-MICHEL JARRE Aerology (2004)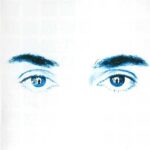 From a compilation to present the best known of Jarre's work remixed in 5.1 surround sound via the DVD Audio format, the collection included three new tracks themed around the collection's title. 'Aerology' was floaty and trancey, embellished by tinkling piano in the manner of Robert Miles whose work Jarre had clearly influenced. There was also a sympathetic, if not wholly obvious four-to-the-floor vibe.
Available on the album 'Aero'
via Disques Dreyfus
---
JEAN-MICHEL JARRE Téo & Téa (2007)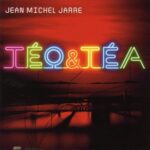 A more uptempo offering along the lines of 'Metamorphoses', 'Téo & Téa' was a largely good album that utilised modern hardware synths like the Minimoog Voyager and Virus Polar. However, it unfortunately baffled fans who were still eagerly waiting the third instalment of the 'Oxygène' story. A full-on dance floor adventure in the manner of ATB and OAKENFOLD was perhaps not what Jarre's followers were expecting, but it proved that he was not standing still if nothing else.
Available on the album 'Téo & Téa'
via Warner Music
---
JEAN-MICHEL JARRE La Cage – VITALIC RMX (2010)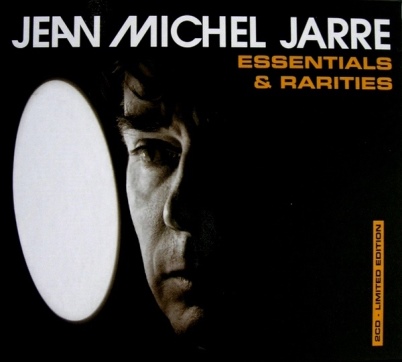 'Essentials & Rarities' saw Jarre's earlier work anthologised in the digital domain for the first time alongside his recognised classics. With it as bonuses came contemporary reinterpretations of this material by VITALIC, best known for his in-yer-face club favourite 'Le Rock 01'. His reworking of Jarre's percussive and experimental first release 'La Cage' united the generations of electronic music approaches while 'Erosmachine', the original B-side of 'La Cage' was given a less full on treatment.
Available on the album 'Essentials & Rarities'
via Disques Dreyfus
---
'Glory' with M83 is released as a download single by Sony Music on 18th May 2015
JEAN-MICHEL JARRE's new album is expected to be released sometime in 2015
https://www.facebook.com/jeanmicheljarre
http://jarreuk.blogspot.co.uk/
https://twitter.com/jeanmicheljarre
---
Text by Chi Ming Lai
9th April 2015, updated 11th February 2017