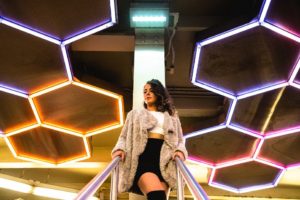 The quietly subversive I AM SNOW ANGEL launches her most ambitious body of work yet in her second full-length album 'Mothership'.
The space vehicle of Julie Kathryn, the multi-talented singer, musician and producer hailing from Lake Placid, an unusual combination of electronica and Americana has steadily evolved since her well-received self-titled debut EP.
Following works such as 'Crocodile' and 'Desert', the spiritual intensity of 'Mothership' offers a work which is rich and melodic but perhaps a shade darker than where I AM SNOW ANGEL has boldly gone before, reflecting some turbulent times in a volatile world.
Julie Kathryn kindly talked about the landing of her 'Mothership' and where else she might be landing…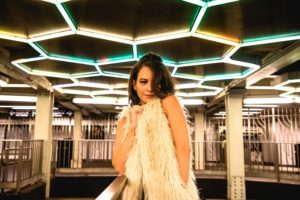 Your first album was called 'Crocodile' and from the title alone, 'Mothership' indicates a great sense of ambition?
This album definitely felt more substantial for me from the start. It feels like one piece of music, split into acts. I knew I needed to isolate myself to create it, and that the finished product would be more intense than what I've created in the past. This album was something I felt compelled to create.
Spirituality has been a recurring theme in your music, is 'Mothership' connected to that?
Definitely, 'Mothership' is an intersection of traditional spirituality and paranormal / science fiction – both of which are present in my inner artistic life. At the beginning of the album, the protagonist struggles in an emotionally uninhabitable world, longing for escape – and even for abduction. When the 'Mothership' finally arrives, her fantasy of escape feels more like a nightmare. But in the end, she returns to an altered world where she is enlightened. She can feel love again.
How important was the interim 'Desert' EP on your musical journey to 'Mothership'?
Musically, it was very important. My songwriting on that EP – in particular, 'Desert' and 'Losing Face' – took me to a deeper place, lyrically and emotionally. I think this served as a bridge to this new, more intense material.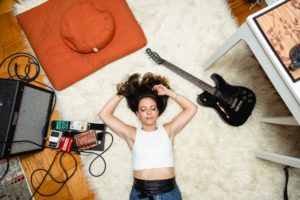 You recorded this album alone in a cabin in the woods, how was it to be cut-off from all the distractions of the city and to function self-sufficiently?
It was so wonderful. I didn't want it to end. I was able to get lost in artistic flow for days at a time, working around the clock in my favourite place on earth.
Is this what contributed to the nocturnal demeanour of 'Mothership'?
Yes. In the middle of nowhere during the winter, it was dark and quiet a lot of the time. And I definitely created a lot of the music late at night or in the early hours of the morning. Those are my prime creative hours.
It all starts with a wondrous instrumental 'Inception' which is a new path for you?
That piece of music seems to write itself. It didn't seem like it should have lyrics, so I left it as it was.
'Honeybee' is perhaps one of the album's pivotal tracks, what inspired it?
'Honeybee' – like much of the first half of the album – describes a sense of disillusionment and a desire to escape. I chose sounds that reminded me of buzzing bees and gurgling honeycomb, but with an ominous edge, intended to represent a natural world out of balance. Once I settled on guitar chords and synth sounds, the melody and narrative came to me quickly.
Things seems grander on this record, 'You Were Mine' sounds like it's been backed by a huge synthetic orchestra?
I remember creating the music for that song. I was sitting on the floor in front of the fireplace in the cabin with my gear spread out around me. I used some of the sounds from Ableton's "Orchestral Strings" soundpack, looping and layering various parts – whatever felt natural. The sonic landscape for this track materialized in a really fun and intuitive way.
You've opted to include both variants of 'Honyebee' and 'You Were Mine' on 'Mothership', what were your reasons?
For 'Honeybee', I felt very connected to my original version – the Cabin Mix – and still I had a nagging desire to re-imagine the song once I was back in New York City. So I spent a day or two remixing my own track (which was a really fun exercise in itself) and I ended up with the City Mix. While the Cabin Mix feels very organic to me, the City Mix is more glitchy and anxious. I thought it would be fun to include them both.
With 'You Were Mine', I was curious to hear another interpretation of the song. I asked a collaborator whom I really respect – the Swedish artist / producer THE LAND BELOW to remix the song and I loved his dark twist on it.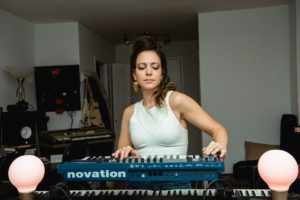 You've applied more glitch techniques ?
Yes I definitely used some glitchy sounds on this album. In 'Inception' I reversed sounds of children playing and simple xylophone notes to create an eerie, subtly off-kilter mood. In 'Prey of My Own' and 'Wake Me' I chopped, warped and reversed a lot of the backing vocals. And as I mentioned before, 'Honeybee (City Mix)' ended up a bit glitchy and crunchy.
'Loud and Sharp / Hard and Fast' does what it says on the tin with talk of "falling out more times than falling in", what was the catalyst for that?
As I was writing this, I was thinking about the concept of "falling in" or "falling out" of love. I started to wonder if there's an exact moment when each of those occurs. In the case of "falling out", I envisioned a loved one's previously soothing voice suddenly sounding harsh and abrasive. And then I realized that I can recall "falling out" of love more times than I can remember "falling into" love… which seems paradoxical.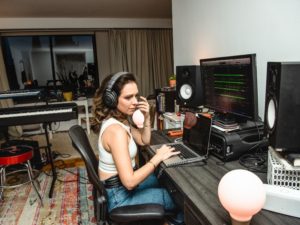 'Prey of My Own' is quite intense and almost claustrophobic, a case of cabin fever?
This song was partially inspired by a post-apocalyptic novel by Emily St. John Mandel, 'Station Eleven', that I read while I was conceptualizing this album. The characters in the book, including the female protagonist Kirsten, must fend for themselves in a wild, uncivilized world. In 'Prey of My Own', my protagonist has become a warrior in a cold and dangerous winter forest.
The 'Mothership' title song and 'Wake Me' both have a sombre air?
Both of these songs depict the protagonist's abduction (or, dream of being abducted). Desperate for relief from her unhappy life, she eagerly awaits the 'Mothership', even drinking special elixirs in an effort to expedite its arrival. But when the ship lands, its sound is harsh and deafening. What follows (in the rest of the track and in 'Wake Me') is either an actual abduction or a very vivid nightmare that leaves her frightened and disoriented. When the protagonist wakes up/returns to consciousness, she finds that the world has changed, and she has changed.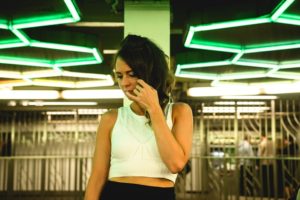 The lyrical content of the closing number 'I Love You' could have many interpretations for the listener?
The album's narrative ends here. Unaware exactly how long she has been gone from this world, the protagonist wakes up to an altered reality – both internally and externally. Her spiritual composition has changed, and the world feels different.
She finally feels peace and love within herself. She remembers someone she loved many years ago and makes a trek through a new futuristic landscape to find this person.
You must be very proud of 'Mothership', what's the next step as far as presenting it to the wider world?
Thank you so much. I'm hoping to reach as many people as I can with this album, and I'm grateful to people like you for taking the time to listen to and share my work.
---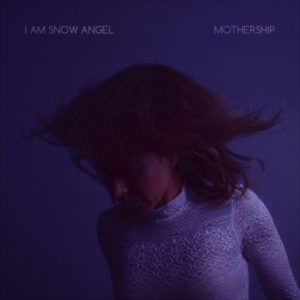 ELECTRICITYCLUB.CO.UK gives its warmest thanks to I AM SNOW ANGEL
'Mothership'
available as a download via the usual digital outlets
https://www.facebook.com/iamsnowangel
https://twitter.com/I_Am_SnowAngel
https://www.instagram.com/i_am_snowangel/
---
Text and Interview by Chi Ming Lai
Photos by Julie Drummond
2nd February 2019