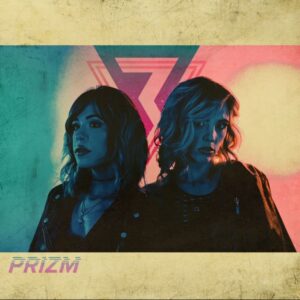 Californian label FiXT Neon is suitably at ease with some discerning synthwave acts and Texan duo PRIZM is their latest acquisition.
Debutants as PRIZM may be, their first EP surely comes in with a bang. Easy on the eye, Krisluv and Danni J. have already made sure their sweet tunes aren't going to be easily forgotten.
The rise of the genre has brought about some fantastic artists, all keen to bring back the nostalgia of the good old times, when the neon lights ruled the world and easy listening pop tunes were abundant.
PRIZM may be candied and semi-mature sounding, but it's certainly shimmery and filled with interesting vocal hooks as well as lush melodies.
'Neon Road', the slower of the tracks and a worthy single is deliciously retro with very grown up vocals and warming soundscapes, while the beat of 'L.O.V.E.' hits with an extravaganza of energy, with its shifting directions and allure suitable for all ages.
'All Night' is the most gratifying of tunes on 'Prizm'
with scrumptious synth and addictive sounds. That's the boy to keep on repeat during the lazy summer days.
Krisluv and Danni J. have worked together on various musical projects previously and found themselves most at ease with the music of the electric pink decade.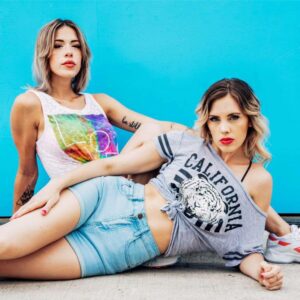 Combining classic songwriting techniques with contemporary musical inclusions, PRIZM are in for a win amongst all ages of listeners.
The EP also presents instrumental versions of all four tracks, in case one fancies to have a sing song of their own, but those are just a great soundtrack to pass those hot days with.
While PRIZM are busy with writing their new album, this EP teases the senses with unparalleled simplicity and energy, where one enjoys the feeling of never ending summer.
---
'Prizm'
is released by FIXT Neon, available via the usual digital platforms and direct from https://prizmwave.bandcamp.com/
https://www.facebook.com/prizmwave/
https://www.instagram.com/weareprizm/
---
Text by Monika Izabela Trigwell
5th July 2019