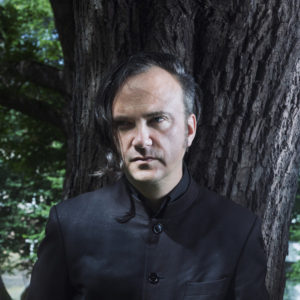 JORI HULKKONEN is one of Europe's most highly regarded electronic producers, yet remains something of a hidden secret.
While a fan of synthesized music such as PET SHOP BOYS, NEW ORDER and JOHN FOXX, Hulkkonen's love of Detroit techno and house music has brought a rhythmical edge to his many productions and remixes.
Hulkkonen released his first album 'Selkäsaari Tracks'
in 1996, but he first came to the world's wider attention as ZYNTHERIUS with TIGA on their 2001 electro cover of 'Sunglasses At Night'.
As well as solo long players such as 2010's acclaimed 'Man From Earth'
and collaborative projects like KEBACID, STOP MODERNISTS, PROCESSORY, SIN COS TAN and THE TANIA & JORI CONTINENTS, he has DJ-ed around the world, presented his own radio shows and remixed artists as diverse as ROBYN, KID CUDI and JOE JACKSON.
Based in Turku on the southwest coast of Finland, Hulkkonen recently downsized the amount of hardware in his AlppIVhouz Studios, although he still retains a Korg PS3100, Emulator II, Roland Jupiter 4, Roland SH101, Roland TR808, Roland TB303, Siel Orchestra and the ubiquitous Eurorack Modular system.
Always up for the odd spot of artistic mischief, he assembled THE ACID SYMPHONY ORCHESTRA, an experimental avant-garde techno ensemble of nine fellow conspirators each controlling a Roland TB-303, conducted and mixed by Hulkkonen; the collective famously supported KRAFTWERK on their Helsinki date in 2009.
More recently, Hulkkonen has teamed up with fellow Finn Jimi Tenor for a touring presentation of their silent art movie 'Nuntius'. Starring Mr Normall as its central alien character, it features a live improvised soundtrack ranging from blippy ambient to frantic motorik; none of the music is to be released. So with each performance being unique, 'Nuntius' provides a cerebral audio / visual experience for who are able to witness it.
With such a varied catalogue of work and projects, ELECTRICITYCLUB.CO.UK looks back at the career of JORI HULKKONEN in the shape of this eighteen track Beginner's Guide, arranged in chronological order and with a restriction of one track per album / project…
---
TIGA & ZYNTHERIUS Sunglasses At Night (2001)
This cover of Corey Hart's cult classic, adopted as a signature song by the Electroclash movement, came about when Hulkkonen was in Montreal promoting his 'Helsinki Mix Sessions'
CD released on TIGA's Turbo label. "The synthline just felt very cool to use with the 808 beat" he said, "I'm glad I used a pseudonym for that release as even though I loved a lot of the music that was around and connected with Electroclash, the whole scene felt a bit distant to me."
Available on the TIGA & ZYNTHERIUS single 'Sunglasses At Night'
via City Rockers / International Deejay Gigolo Records
---
JORI HULKKONEN featuring JOHN FOXX Dislocated (2005)
"'Metamatic' is one of my all-time favourite albums" said Hulkkonen, "and for me it was a fantastic opportunity to get a chance to work with one of the people who had shaped my musical world. 'Dislocated' was written by me, with John and the sound of 'Metamatic' in mind". The end result sounded like what the title suggested and the pair worked together again in more collaborative manner in 2008 on 'Never Been Here Before'; it wouldn't be for the final time either…
Available on the JORI HULKKONEN album 'Dualizm' via F Recordings
---
TIGA High School (2006)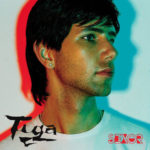 Work had actually begun on a TIGA & ZYNTHERIUS album, but the pair both felt that keeping the project as a one hit wonder was a much cooler alternative. However, several songs from those recording sessions ended up on their various solo albums, with 'Dying In Beauty' appearing on Hulkkonen's 'Dualizm', while 'High School' with its hypnotic synth sequence and latent machine groove found a home on TIGA's debut long player 'Sexor'.
Available on the TIGA album 'Sexor'
via PIAS
---
JORI HULKKONEN featuring JUSTINE ELECTRA Errare Machinale Est (2008)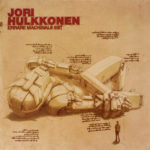 2008 could be considered Hulkkonen's Down Under phase and for the title track of his sixth solo record, he recruited Electra, a Melbourne-based singer / songwriter / musician / DJ to add her wispy nonchalant voice to this expansive mood piece with an extended ambient intro.  The track utilised grainy Emulator II strings in an aesthetic that was to become one of his trademarks. The album also featured a tune fittingly titled 'Forgive Me Father For I Have Synth'.
Available on the JORI HULKKONEN album 'Errare Machinale Est'
via Solina Records
https://www.facebook.com/JustineElectraOfficial/
---
THE PRESETS This Boy's In Love – Jori Hulkkonen Remix (2008)
Australian duo Julian Hamilton and Kim Moyes made their international breakthrough with 'This Boy's In Love', an uptempo ASSOCIATES flavoured highlight from their second album 'Apocalypso'. Hulkkonen stretched out the track out for almost ten minutes in a beat laden squelch fest and described it as: "a 10 out of 10 remix on my standards. It's difficult to say why but somehow everything just clicked when I was making it and it still sounds fresh".
Available on THE PRESETS single 'This Boy's In Love'
via Modular Recordings
https://www.facebook.com/thepresets/
---
CLIENT Can You Feel – Jori Hulkkonen Remix (2009)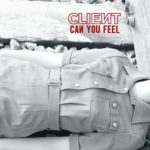 Co-written with one-time KILLING JOKE bassist Martin Glover aka Youth, Hulkkonen's remix adopted a deep framework and applied a pulsing club friendly vibe to the dark cool of Client A and Client B's Cold War Chic, while "dancing on a ticking bomb". Growing up in Finland during that era with The Bear next door looming would have had a profound effect on Hulkkonen in shaping his soundscapes.
Available on the CLIENT album 'Command'
via Out Of Line
https://www.facebook.com/ClientMusic/
---
TIGA Sex O'Clock (2009)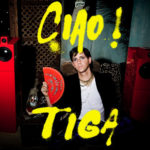 Like its predecessor, TIGA's 'Ciao' was mostly co-produced by Belgian brothers SOULWAX, although James Murphy of LCD SOUNDSYSTEM gave a helping hand on another track originally intended for TIGA & ZYNTHERIUS. Hedonistic and sweaty like a clubby Marc Almond, TIGA however could never quite escape the DJ tag to establish himself a fully-fledged artist in his own right. Indeed, he once congratulated LADYTRON "for escaping Electroclash".
Available on the TIGA album 'Ciao!'
via PIAS
https://www.facebook.com/officialtiga/
---
JOHN FOXX & LOUIS GORDON Neuro Video – Jori Hulkkonen Remix (2010)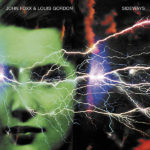 'Neuro Video' came out of Foxx and Gordon's 'From Trash' recording sessions and reflected Foxx's known love of old science-fiction B-Movies which had influenced much of earlier solo work. For his remix, Hulkkonen stripped the track down and made it less percussively frantic, procuring a spacious groove for the bubbling electronics to work within. This remix and another of 'Impossible' were originally made available as a free download via Foxx's Metamatic web platform.
Available on the JOHN FOXX & LOUIS GORDON album 'Sideways'
via Metamatic Records
https://www.facebook.com/johnfoxxmetamatic/
---
VILLA NAH Ways To Be (2010)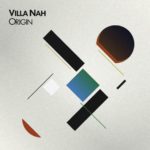 Hailing from East Helsinki, Juho Paalosmaa and Tomi Hyyppä's superb debut album 'Origin' was co-produced by Hulkkonen. He said at the time: "The guys had written a lot of songs in the previous couple of years, so someone outside their songwriting duo having a fresh pair of ears was crucial in picking a group of songs that would make a good album… They have a lot going on for them though; great songwriting, a very good debut album to build on and definitely not least, Juho's magical voice".
Available on the VILLA NAH album 'Origin'
via Keys Of Life
https://www.facebook.com/villanah/
---
PROCESSORY Take Me To Your Leader (2011)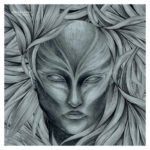 "We were both going through on a very deep phase with THE SMITHS" said Hulkkonen of 'Lo-Fiction', his first collaboration with reclusive vocalist Jerry Valuri in 2005. With their ambitious joint project PROCESSORY, the aim was "to create its own little universe" with various space travel themed concepts. With a lo-fi anguished gothique, 'Take Me To Your Leader' concocted some very introspective moods at The Finland Station… however, nothing has been proved.
Available on the PROCESSORY album 'Change Is Gradual'
via Sugarcane Recordings
https://www.facebook.com/Processory/
---
STOP MODERNISTS feat CHRIS LOWE Subculture (2011)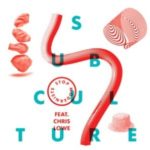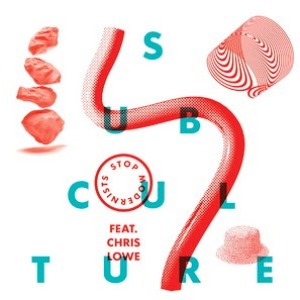 A cover of the lost NEW ORDER single from 1985, Hulkkonen remembered: "The idea was to take what me and STOP MODERNISTS partner Alex Nieminen felt was an underrated song, make a late 80s deep house interpretation and bring some extra twist with having Chris on the vocals. It's very hard – impossible, actually – to explain how important this record is to me. PET SHOP BOYS have been the most important musical influence for me".
Available on the STOP MODERNISTS single 'Subculture'
via Keys Of Life
https://www.facebook.com/stopmodernists
---
SIN COS TAN Trust (2012)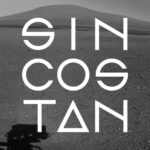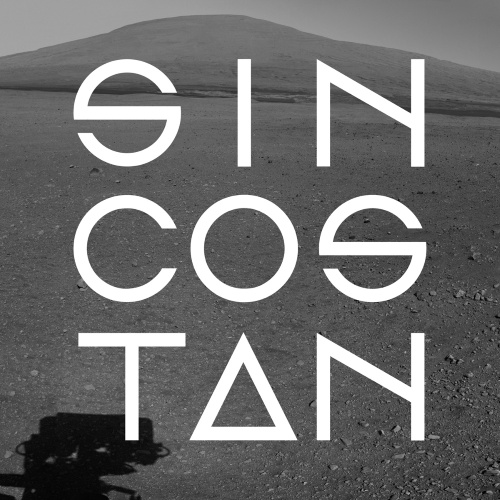 When VILLA NAH went on hiatus, Hulkkonen and Paalosmaa formed SIN COS TAN. Explaining the difference, Paalosmaa said: "With VILLA NAH, I've been solely responsible for the songwriting, so I knew that would be different with SIN COS TAN. With Jori, we both bring our ideas to the table". Very nocturnal in tone, 'Trust' was a superb 21st Century answer to 'Enjoy The Silence', described by Hulkkonen as "Disco You Can Cry To". Indeed, like that iconic tune, 'Trust' had been written as a ballad.
Available on the SIN COS TAN album 'Sin Cos Tan'
via Solina Records
http://solinarecords.com/sincostan/
---
BILLY MACKENZIE Boltimoore – Original JiiHoo Bootmix (2012)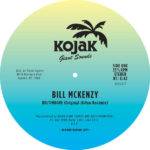 The magnificent voice of Billy Mackenzie from his stark cover of Randy Newman's 'Baltimore' was flown into a hypnotic tech house bootleg constructed by Hulkkonen. With deliberate incorrect spelling of our hero's name to mask its illegal nature, it was a haunting ghostly return from the heavens to the dancefloor. Mackenzie would have loved it and had he been alive today, he would have almost certainly been working with Hulkkonen; what magic that would have been…
Available on the 12" vinyl release 'Boltimoore' via Kojak Giant Sounds
http://www.billymackenzie.com/
---
JOHN FOXX & JORI HULKKONEN Evangeline (2013)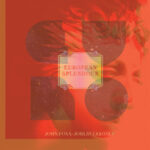 Despite their collaborative history, Foxx and Hulkkonen had never worked together on a body of work with a conceptual theme, but the opportunity came with the appropriately titled 'European Splendour' EP. It took on the grainier downtempo template of PROCESSORY and  the lead song 'Evangeline' was all the more beautiful for it. Full of depth, coupled with an anthemic chorus and vibrant exchange of character throughout, this rousing yet soothingly futuristic number was quite otherworldly.
Available on the JOHN FOXX & JORI HULKKONEN EP 'European Splendour'
via Sugarcane Recordings
https://twitter.com/jorihulkkonen
---
SIN COS TAN featuring CASEY SPOONER Avant Garde (2013)
Hulkkonen first found fame during the Electroclash era and a noted personality from that scene made an appearance on the second SIN COS TAN album 'Afterlife'. 'Avant Garde' featured Casey Spooner who provided a suitably cynical snarl to contrast Paalosmaa's lost boy cry on a track that sounded like THE CURE being produced by PET SHOP BOYS. Paalosmaa was particularly thrilled, saying "I've been a big FISCHERSPOONER fan since their debut in 2001, so it was a very cool honour".
Available on the SIN COS TAN album 'Afterlife'
via Solina Records
https://www.facebook.com/homeofsincostan/
---
JORI HULKKONEN Italian Love Affair (2015)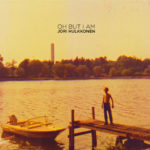 A brilliant slice of uptempo electronic pop with more than just a hint of GIORGIO MORODER and NEW ORDER, 'Italian Love Affair' was Italo Disco laced with a soaring vocal and a fabulous neon lit groove. Despite having shied away from singing throughout the majority of his career, Hulkkonen took on vocals himself on this highlight from his ninth solo album, with the end result sounding not unlike a cross between Jerry Valuri and Juho Paalosmaa.
Available on the JORI HULKKONEN album 'Oh But I Am'
via My Favorite Robot Records
https://www.facebook.com/JoriHulkkonen/
---
FEELS If You'd Meet Me Tonight – Jori Hulkkonen Remix (2016)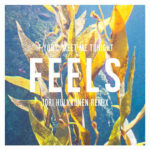 FEELS are a Helsinki based indietronica band comprising of Sofi Meronen, Mikael Myrskog and Jooel Jons; when Hulkkonen saw them band play live in Turku, he became a fan and asked if he could work on their material. Speeded up considerably and pracatically changing the entire character of the song, his remix of 'If You'd Meet Me Tonight' was highly danceable, but still retained the trio's glorious Nordic melancholy for some more of that "Disco You Can Cry To".
Available as a free download via https://soundcloud.com/feelsfeels/if-youd-meet-me-tonight-jori-hulkkonen-remix
---
VILLA NAH Stranger (2016)
VILLA NAH unexpectedly returned after six years and Hulkkonen was there to assist again as co-producer. Of the magnificent track with which they returned, Paalosmaa said: "'Stranger' is a play on words; how somebody you've known can turn stranger over the span of time… and end up as a complete stranger in the process". This was classic crystalline synthpop with a modern twist at its best, in a fine juxtaposition of swirling arpeggios and melodic tension.
Available on the VILLA NAH album 'Ultima'
via Solina Records
---
JORI HULKKONEN Tintån Terdel (2017)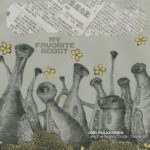 Hulkkonen has released several EPs and singles over the last couple of years in the build-up to a new long player, while a new single 'Don't Believe In Happiness' is set to be unleashed. A cinematic synth wave instrumental with a dripping percussive template, 'Tintån Terdel' signals a possible future in film work. It's an avenue already being explored by himself and Jimi Tenor in a live context via the unique presentations of their silent Sci-Fi movie 'Nuntius'.
Available on the JORI HULKKONEN EP 'I Am The Night' / 'Tintån Terdel'
via My Favorite Robot Records
https://soundcloud.com/theofficialjorihulkkonen/
---
Text by Chi Ming Lai with thanks to Tapio Normall
26th August 2017