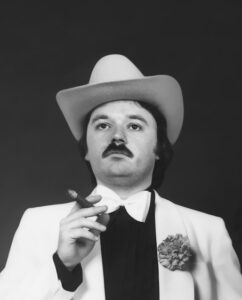 Born in 1950, German-born Belgian synth pioneer and producer Dan Lacksman began learning about music when he was 12.
Becoming proficient on piano and guitar, his first two loves were THE SHADOWS and THE BEATLES.
Fascinated by the art of recording, he set-up the bones of his first home studio with a second hand tape recorder in his parents' dining room and acquired more instruments along the way.
After he left school, he went to study to become a professional recording engineer, but frustrated by the experience, he sought something more hands-on and found a job as a tape-op with Studio Madeleine in Brussels.
Established by Félix-Robert Faecq who was A&R at Decca Belgium, it saw Lacksman working with a number of the top hit making engineers and musicians in the Benelux region. Fascinated by the increasing use of electronics in music, Lacksman's first synthesizer purchase was an EMS VCS 3 that still works today and in situ at his Synsound studios. But it was his investment in a Moog IIIP modular system that was to prove crucial as he made several albums under the name ELECTRONIC SYSTEM.
But Lacksman was to find fame when he formed the seminal electronic trio TELEX with noted jazz musician Marc Moulin and vocalist Michel Moers in 1978. Their aim was to make "something really European, different from rock, without guitar". Their first single was a cover of 'Twist à Saint Tropez' which was made famous by LES CHATS SAUVAGES and developed around an electronic arrangement which Lacksman had blueprinted on 'Rock Machine', a track from his 'Disco Machine' album as ELECTRONIC SYSTEM.
The self-penned album opener 'Moscow Diskow' heralded a new phase in electronic dance music that had been seeded by the Giorgio Moroder produced 'I Feel Love' in 1977 and became a club favourite. But in 1979, TELEX unexpectedly found themselves on 'Top Of The Pops' when their deadpan funereal version of 'Rock Around The Clock' reached No34 in the UK singles charts. Meanwhile, Lacksman and Moulin found themselves at the top of the French charts when 'Le Banana Split', a track they produced for Belgian-based starlet Lio sold one million copies.
In 1980, Lacksman founded Synsound Studios in Brussels but TELEX were to get their 15 minutes of fame when they represented Belgium in the 1980 Eurovision Song Contest. Entering with a bouncy electropop tune entitled 'Euro-Vision', it had deliberately banal lyrics about the event highlighting that although the borders were open for one night with everyone well-dressed, after the contest, the borders would close and everyone would be back to square one. With Lacksman's Moog modular behind them, TELEX's amusing Situationist performance concluded with Moers stoically taking a photo of the bemused audience in The Hague.
While TELEX would release further albums and see SPARKS act as collaborators on their third long player 'Sex', Lacksman continued a parallel production and engineering career while also expanding his Synsound Studios into a second complex and having the likes of David Bowie, Harumi Hosono, Thomas Dolby, Youssou N'Dour, Etienne Daho and Florian Schneider use their facilities.
TELEX reunited in 2006 for the 'How Do You Dance?' album on Virgin Records and finding themselves welcomed back by the artists who had they had helped lay the electronic foundations for, the trio did remixes for DEPECHE MODE and PET SHOP BOYS. Sadly Marc Moulin passed away in 2008 and TELEX was retired. Fast forward to today and TELEX find themselves in a new partnership with Daniel Miller and Mute for the release of a new six disc box set containing the albums 'Looking For Saint-Tropez', 'Neurovision', 'Sex', 'Wonderful World', 'Looney Tunes' and 'How Do You Dance?'.
With that in mind, it is fitting that Dan Lacksman should be more recognised for his trailblazing technical endeavours in the name of electronic music. ELECTRICITYCLUB.CO.UK is proud to present a selection of 20 works which he had a hand in… listed in yearly and then alphabetical order, some of his many achievements will pleasantly surprise.
---
DAN LACKSMAN Happiness Is A Cold Beer (1973)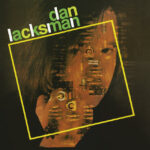 Releasing his first solo single in 1971, Dan Lackman's self-titled debut album was a eclectic mixture of banjo driven country rock, psychedelic folk, acoustic ballads and bluesy synth-flavoured rock 'n' roll. Possibly recorded while inebriated, 'Happiness Is A Cold Beer' was like an electronic Fats Domino using his Moog IIIP modular synthesizer alongside Mellotron, piano and guitar.
Available on the DAN LACKSMAN album 'Dan Lacksman' via Real Gone Music
---
ELECTRONIC SYSTEM Flight To Venus (1977)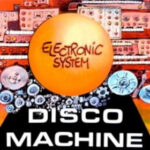 Dan Lacksman went out as the instrumental project ELECTRONIC SYSTEM with 'Coconut' being the first long player in 1973. It included covers of 'La Bamba' and Giorgio Moroder's 'Son Of My Father'. Taking the latter's lead on the sixth album 'Disco Machine', 'Flight To Venus' was a slice of throbbing electronic disco which THE CHEMICAL BROTHERS later sampled for use on 'Star Guitar'.
Available on the ELECTRONIC SYSTEM album 'Disco Machine' via Omega International
https://www.facebook.com/danlacksmanmusic
---
PLASTIC BERTRAND Tout Petit La Planète (1978)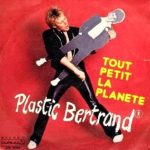 Roger Jouret found fame in 1977 as Plastic Bertrand with 'Ça Plane Pour Moi' released by Belgian label RKM who TELEX also eventually signed to. Away from "plastique punk", there was the smooth electronic disco of 'Tout Petit La Planète' on which Lackman's performed synths and vocoder. In 2010, Jouret admitted he did not sing on any of the first four Plastic Bertrand albums and vocals were by producer Lou Deprijck.
Available on the PLASTIC BERTRAND album 'Greatest Hits' via Choice Of Music
https://www.plasticbertrand.com/
---
TRANS VOLTA Disco Computer (1978)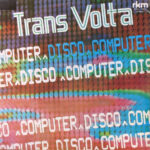 TRANS VOLTA was Dan Lacksman's collaboration with American trumpeter Douglas Lucas who had released several albums on RKM and 'Disco Computer' was another brilliant homage to Moroder. Imagining the mind of a machine making dance music, the robotised lead prophetically announced "I am the future" aided by arcade game bleeps and Cerrone-influenced drums.
Available on the compilation album 'The Sound Of Belgium' (V/A) via La Musique Fait La Force
https://www.discogs.com/artist/144074-Transvolta
---
PATRICK HERNANDEZ Born To Be Alive (1979)
Working with Belgian producer Jean Vanloo, French singer Patrick Hernandez had a huge worldwide hit with 'Born to Be Alive'; throwing in the kitchen sink, it also significantly featured a hypnotic synthbass sequence from a Roland System 100 programmed by Dan Lacksman. A young Madonna was part of Hernandez's touring dance troupe and made several TV appearances with him.
Available on the PATRICK HERNANDEZ album 'Born To Be Alive' via Cherry Pop
https://www.facebook.com/patrick.hernandez3
---
LIO Le Banana Split (1979)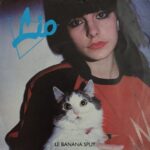 Named after a 'Barbarella' character, Lio worked with songwriters Jacques Duvall and Jay Alanski while Dan Lacksman and TELEX bandmate Marc Moulin were recruited as the main producers for her premier Lio album. 'Le Banana Split' recalled yé-yé girls such as France Gall and was No1 in France. Meanwhile, the song found new life in the recent "Hello Yellow" iPhone 14 advert.
Available on the LIO album 'Lio' via ZE Records
https://www.instagram.com/lio_la_vraie/
---
TELEX Ça Plane Pour Moi (1979)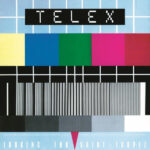 While TELEX caused a stir by covering the old classic 'Rock Around The Clock', reinterpreting a comparatively new number in 'Ça Plane Pour Moi' was more surprising… or was it? "Well, it was to please our producer as it was the same record company" laughed Michel Moers. "But we thought it would be funny to do as it was a very fast track, to make it slower and add vocoder…" Dan Lacksman added.
Available on the TELEX album 'Looking For Saint-Tropez' as part of the boxed set via Mute Artists
https://mutebank.co.uk/collections/telex
---
SŒUR SOURIRE Dominque – Version 1982 (1982)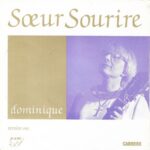 Jeannine Deckers, known as Sœur Sourire in French or The Singing Nun shot to fame in 1963 with 'Dominique' although after leaving the church, she lived in poverty. Attempting to revive her fortunes, she was teamed with Dan Lacksman and Marc Moulin to rework her biggest hit. "We did an electronic version with Soeur Sourire, it was a complete flop!" said Lacksman. Deckers sadly took her own life in 1985.
Originally released as a single on Scalp Records, currently unavailable
https://en.wikipedia.org/wiki/The_Singing_Nun
---
TELEX Haven't We Met Somewhere Before? (1982)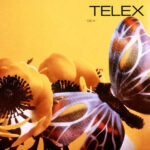 'Haven't We Met Somewhere Before?' was a TELEX collaboration with SPARKS which came about by accident. Russell Mael had met Lio on a French TV show and proposed writing English Lyrics for her next album. They had arranged to work at Dan Lacksman's studio in Brussels but Lio never arrived. TELEX played the Maels some tapes so SPARKS remained in the city, commuting by tram.
Available on the TELEX album 'Sex' as part of the boxed set via Mute Artists
https://www.facebook.com/ThisIsTelex
---
MIHARU KOSHI L'Amour Toujours (1983)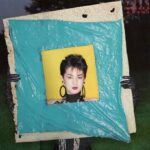 TELEX and YELLOW MAGIC ORCHESTRA had much in common and Japanese trio's leader Haruomi Hosono came over to Brussels to record a cover of TELEX's 'L'Amour Toujours' with chanteuse Miharu Koshi who he was producing. "It was fantastic" remembered Lacksman of the sessions which also featured Marc Moulin on synth, "we were very close technically, those three days were really incredible…"
Available on the MIHARU KOSHI album 'Tutu' via Great Tracks
---
THOMAS DOLBY Hyperactive! (1983)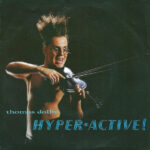 Thomas Dolby ventured over to the Belgian capital to record his second album 'The Flat Earth' with Dan Lacksman engineering. Despite being labelled a "synth boffin", Dolby aimed to make a much more organic sounding record despite the use of a Fairlight. One of the big surprises was the speedy art-funk of 'Hyperactive!', the demo of which had been pitched to Michael Jackson.
Available on the THOMAS DOLBY album 'The Flat Earth' via EMI Music
---
SPARKS Music You Can Dance To (1986)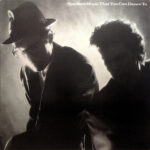 When SPARKS returned to Brussels to record with Dan Lacksman, the release of 'Change' in 1985 had not been received well. In what turned out to be a one-off single on London Records, one A&R had muttered to the Maels: "why can't you make music that you can dance to?" – but from criticism comes inspiration and this led to the HI-NRG excursion of 'Music That You Can Dance To'.
Available on the album 'Music You Can Dance To' via Repertoire Records
---
DEEP FOREST Sweet Lullaby (1992)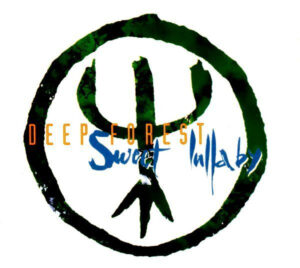 A French duo comprising of Eric Mouquet and Michel Sanchez, DEEP FOREST were along with ENIGMA, pioneers of "Global Pop", a type of ambient dance music combined with ethnic sound samples. The producer of their self-titled first album was Dan Lacksman and with 'Sweet Lullaby', he found himself part of yet another worldwide hit.
Available on the DEEP FOREST album 'Deep Forest' via Columbia Records
---
CAMOUFLAGE In Your Ivory Tower (1993)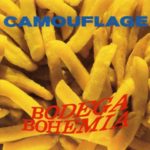 Dan Lacksman had been the main producer of the second CAMOUFLAGE album 'Methods Of Silence'. He returned in 1993 to helm 'Bodega Bohemia' which was the Germans' best album since their 1988 debut 'Voices & Images'. While the album's hit single came with the 'Violator'-lite of 'Suspicious Love', the closing 9 minute Sylvian-esque drama of 'In Your Ivory Tower' was its crowning glory.
Available on the CAMOUFLAGE album 'Bodega Bohemia' via Universal Music
https://www.camouflage-music.com/en/News
---
PANGEA Memories Of Pangea (1996)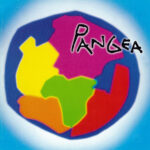 Developing on the exotic new age of DEEP FOREST, Lacksman formed his own project PANGEA. Named after the ancient supercontinent that once comprised of Africa, India, South America, Antarctica and Australia, it told the story of "once upon a time at the beginning of earth". 'Memories Of Pangea' was conceived with the idea of "one earth" and how technology was able to unite all like one continent.
Available on the PANGEA album 'Pangea' via EastWest
https://www.discogs.com/artist/71181-Pangea
---
SANDRINE COLLARD Cache-Cache Dans Le Noir (2002)
'Cache-Cache Dans Le Noir' by Belgian singer Sandrine Collard recalled Lio. So it was no big surprise to learn that Dan Lacksman had produced it. Blippy electronic pop with wispy vocals, and translating as "hide and seek in the dark", she saw her lyrics as parodies of her own life. A reluctant pop star, she moved into writing music for films, notably the 2004 movie short 'Quelque Chose Dans Le Noir'.
Available on the SANDRINE COLLARD album 'Je Communique' via Need Records
https://www.discogs.com/release/4037388-Sandrine-Collard-Je-Communique
---
DEPECHE MODE A Pain That I Am Used To – TELEX remix (2006)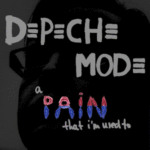 Capturing "pain and suffering in various tempos", 'Playing The Angel' was a return to form for DEPECHE MODE after the lacklustre 'Exciter'. TELEX made 'A Pain That I Am Used To' more electronic and more metronomic with a deep throb and bass resonance. It tied in with the trio's return with new recordings after a lengthy hiatus and began an association with Mute that would see fruition 15 years later.
Available on the DEPECHE MODE boxed set 'Playing The Angel – The 12" Singles' via Sony Music
---
TELEX La Bamba (2006)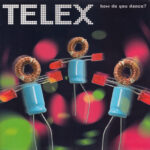 While 'Rock Around The Clock' was TELEX's only UK hit, it set the tone for their later cover versions which often saw the trio slow rock n' roll classics right down "so that old people can even dance to it" as Michel Moers joked – Lacksman had already recorded a faster version for ELECTRONIC SYSTEM in 1973 that used acoustic guitar as well as synths, but he had been itching to realise a purer electronic vision.
Available on the TELEX album 'This Is Telex' via Mute Artists
https://www.instagram.com/this_is_telex/
---
DAN & ALICE LACKSMAN Bonjour Monsieur Hulot (2013)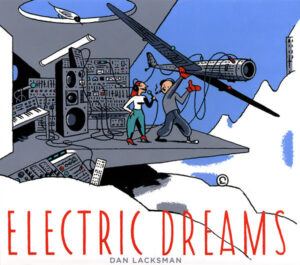 Dan Lacksman released his first solo LP in nearly four decades to express his 'Electric Dreams'. The sequencer heavy 'I Want My Space' harked back to ELECTRONIC SYSTEM and while the album was instrumental melodies, an interesting curio was 'Bonjour Monsieur Hulot'. A sweet electro chanson duet with his producer daughter Alice, the song recalled TELEX in spirit with its sense of humour.
Available on the DAN LACKSMAN album 'Electric Dreams' via 77 Recordings, listen at https://soundcloud.com/pickydan/sets/electric
https://www.facebook.com/danlacksmanmusic
---
FLORIAN SCHNEIDER & DAN LACKSMAN Stop Plastic Pollution (2015)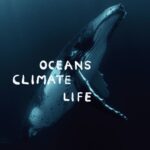 Having left KRAFTWERK in 2008, the late Florian Schneider was enjoying his retirement but while on holiday in Ghana, he observed the local fishermen were catching nothing but plastic rubbish in their nets. He teamed up with Dan Lacksman and environmental campaign group Parley For The Oceans, recording 'Stop Plastic Pollution' to raise awareness of the issue.
Not officially released, listen at https://soundcloud.com/dazedandconfused/stop-plastic-pollution-florian-schneiderkraftwerk-co-founder-dan-lacksman-telex
https://www.parley.tv/updates/2016/1/6/stop-plastic-pollution-florian-schneider-for-the-oceans
---
Text by Chi Ming Lai
23rd April 2023