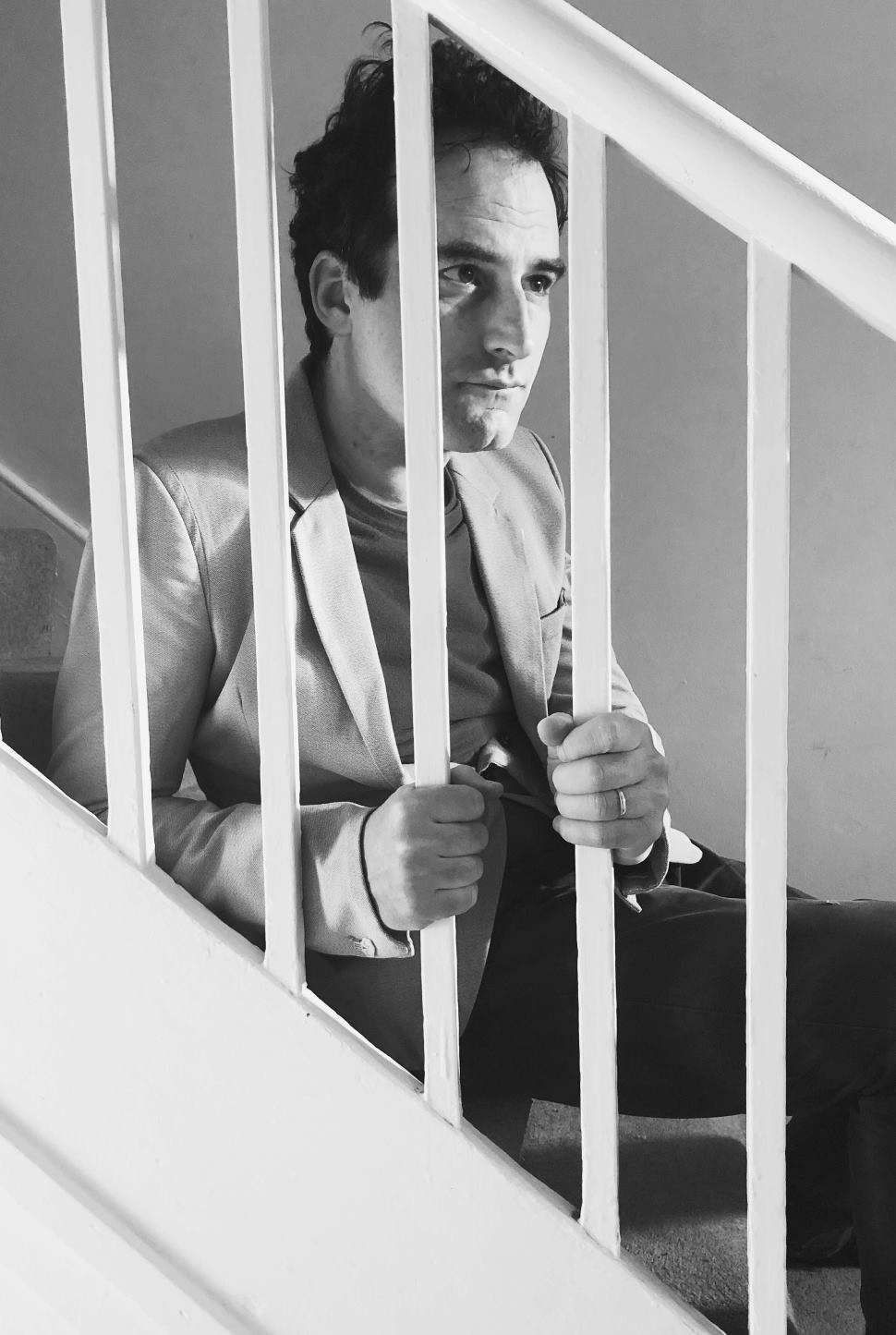 If there is a song right now that captures the claustrophobic solitude of lockdown isolation both aurally and visually, then it is the appropriately titled 'Small World' by SNS SENSATION.
SNS SENSATION is the solo musical vehicle of Sebastian Muravchik, best known as the charismatic front man of the Italo flavoured electro rockers HEARTBREAK; together with Ali Renault, the pair were often on concert billings with LITTLE BOOTS and LA ROUX during the electro resurgence of 2007-2009.
A song about self-isolation during the pandemic crisis, 'Small World' itself is a throbbing electronic number with icy rhythms, marrying the elegance of minimal synth with the melodic presence of Italo disco. It is reminiscent of 'I'm Still Searching' and 'Miserabilsm', two songs released respectively as B-sides by VISAGE and PET SHOP BOYS.
Articulating the mood of our times, Sebastian Muravchik kindly spoke from the isolation of his 'Small World'…
The subject matter of 'Small World' is quite timely with everything going on in the world, is that a coincidence?
The release was going to be a different song, but this pandemic kicked off and 'Small World' happened quite quickly as a response to it. Having said that, many of the issues enhanced by this crisis are there in regular times; existential ghosts that you'll find in this pandemic song, but also in other SNS SENSATION's songs, unrelated to the pandemic.
'Small World' has an uptempo but claustrophobic feel which is also reflected in the video, how did you come up with both?
Writing and producing songs is easy, mostly, because the music and the lyrics write themselves, and the arrangements and ideas emerge from flow. The only real obstacles in the way are ego and fear.
In this blurry channelling of ideas, one key concept was descending steps. The claustrophobia in descent. Descent is there in the lyrics, the music and the music video (including the descent of what's falling onto you).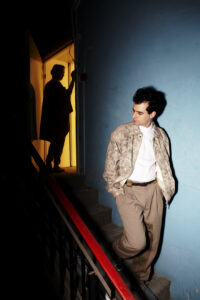 The aim was to find claustrophobia in the way disease, fear, uncertainty, meaninglessness and time itself descend onto your feeble existence (or how it descends onto them). A down-sloping diagonal, like a steeper remake of 'North by Northwest' by David Lynch.
After the initial shock and the panic that ensued from becoming aware of what this pandemic could be and mean, I felt that facing the reality of it head-on in my work was a way of coping: perhaps a sense of control, even if illusory.
There are enough good artists out there singing bright songs of hope and togetherness, and they do it very well. My contribution is to help make some sort of sense of this reality; to try to understand more.
Some may know you from your work with HEARTBREAK, so how does SNS SENSATION differ conceptually and musically? Who are your influences and inspirations in this respect?
SNS SENSATION is more cinematographic, tends to be more noir. SNS SENSATION's disco-pop is more tinged by minimal wave and post-punk, and acts like DEUX, or the more wistful end of INTERNATIONAL MUSIC SYSTEM; but the bedroom textures of old school house and techno are still there to be found.
SNS SENSATION is also more aligned to KRAFTWERK's emotional channeling (e.g. 'Neon Lights', 'Metropolis', 'Spiegelsaal', etc), ie the movement in the still picture, as opposed to HEARTBREAK's attempt to stop time by invoking the speed of light.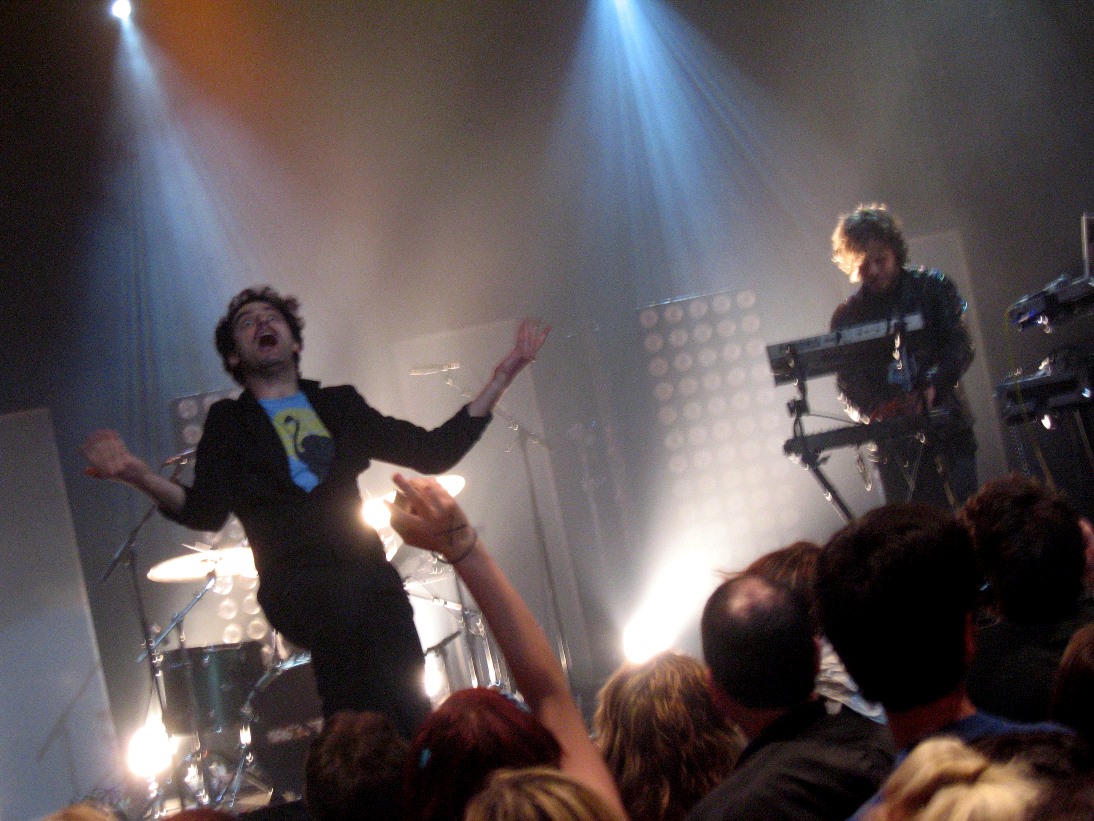 SNS SENSATION's approach to multiplicity in identity is channeled through the cinematographic, rather than by putting the personality of the rock star through the cycles of a washing machine, as we do in HEARTBREAK. The robotic is still there, but it's a film star robot ('Das Modell').
There is a lot less influence from Metal as well, since Ali is the expert on that genre, and I feed from his passion for metal in our collaboration. And less of that electro-industrial edge that Ali brings to the work we do together.
Singing-wise, less Ozzy in this project, and more the Ralf Hutter end of Neil Tenant's singing, as well as the singing in IMS' 'Runaway' (what is that singer's name!? anyone?). Horror is still key, but SNS SENSATION focuses on the fear while HEARTBREAK focuses on the gore… but just like HEARTBREAK, openness and a wide range are key, letting the creative flow dictate what a project is, and what it becomes.
SNS SENSATION embraces influences from EARTH WIND & FIRE, from CASCO (rip Salva x), and from DAS DING. It's about the song as much as the sound. If you can picture the band SEND MORE PARAMEDICS dancing to John Parr's 'Man in Motion', you'll get the idea. There's some very bright disco pop and some eco-apocalyptic minimal synth-inspired songs, and some in the middle.
Even if both HEARTBREAK and SNS SENSATION are heavily grounded in disco and the bedroom producer aesthetic, I am quite curious as to how HEARTBREAK fans will respond to SNS SENSATION's more sombre shades, as well as its overexposed pop inclinations… in other words, I hope they like it!
Some may not know you were the voice of 'Anthonio' in the 'Annie' response single in 2009, working with Richard X. How do you look back on that experience and how it may have shaped SNS SENSATION?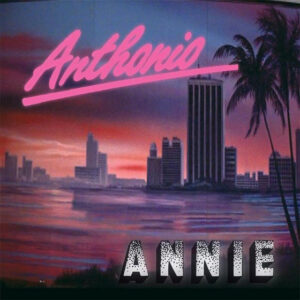 It was really helpful; it was an opportunity to explore that other singing range I hadn't found an outlet for, guided by a top producer. I was really happy with the outcome too, and sort of opened the door for me to be more confident in exploring this SNS SENSATION area.
Richard X also helped me with the vocal recording of an SNS SENSATION single produced back then, 'Everybody'; he was very supportive about the songwriting aspect of my work, which helped a lot too.
So what is next for SNS SENSATION ? An album or EP?
SNS SENSATION's strategy is more digital singles, monthly or so. An EP is definitely a possibility, a decent format right now (concise, yet showing range and a journey through songs). There are plans for a vinyl EP with a fantastic label at some point this year hopefully, but no date confirmed yet. I am very excited about a physical release through such a highly reputed label. I always have loved vinyl (also tape).
Another aim is to keep developing the SNS SENSATION video and photography work, and find out how social media can be an aspect of its body of work. To keep SNS SENSATION evolving, and figure out its audience.
I'm enjoying it enormously, the experimental freedom and the fun of seeing where it goes, the wondrous surprises, the constant learning.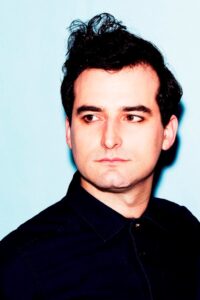 What is the strategy for modern music marketing now as HEARTBREAK came out of period before streaming took hold and where selling to the mainstream was still a target for many labels?
What was just starting back in the days of HEARTBREAK's 'Lies' is now the norm. The more I understand and adapt to it, the freer I feel.
One thing I love about social media is that it is generally accepted as a way of putting "unfinished work" out there, of experimenting and trying out things; most people accept it as a form of documenting your process, or just having fun! It encourages you to be creative every day of your life, not just during the album recording phase.
All the restrictive stages of the previous exposure model are irrelevant now; even the greatest stars discover themselves in this looking glass 🙂
Also the idea of sharing in social media is still strong I think. The relationship to fans is so much healthier than it used to be, less oppressive for fans, less lonely for artists. And the multiple is there too: you are part of different groups, where you can indulge your love for music, for images, for history, experiments and novelty. If you use it right (and not everybody does), it can be very organic and natural. It allows you to be yourself; but more importantly, it allows you to disguise yourself, which is more honest!
Release strategy-wise, I think regular singles are great, very dynamic and respectful of people's time. They also enable the songs to remain relevant to a fast-changing world. But particularly, as a songwriter, I feel really excited about the space and the importance that it gives to THE SONG. Songs are easy to write, but a good song is rather hard to come by – respect to the makers of this complex form is overdue, in my opinion.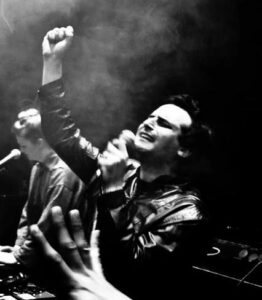 I genuinely think this is a wonderful time to be alive. As we face extinction on several fronts, and however real the panic and the horror is, we are forced to become more resourceful and creative with our technologies, to adapt, and also to face the truth.
We are forced to love every breath we are able to take, like that Italian doctor said who was recovering from the virus.
And the biggest challenge of all, bigger than the very real and horrific death we all justifiably fear, is freedom. And for as long as we manage to stay healthy, freedom is everywhere.
---
ELECTRICITYCLUB.CO.UK gives its warmest thanks to Sebastian Muravchik
'Small World'
is available now as a digital single via all the usual platforms including https://wearesns.bandcamp.com/ or https://open.spotify.com/track/4FSEEAhCd81BcCHWrYGm8E
https://www.facebook.com/wearesns/
https://www.instagram.com/sns_discopop_noir/
---
Text and Interview by Chi Ming Lai
25th April 2020