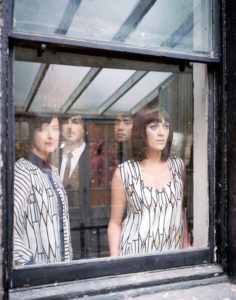 Named after a wonderfully eclectic song from the first ROXY MUSIC album, appropriately it was Brian Eno who said that LADYTRON were "the best of English pop music".
Despite Eno's description, one of the most distinctive aspects of LADYTRON is their diversity, with Bulgarian-born Mira Aroyo and Glaswegian Helen Marnie joining Liverpudlians Danny Hunt and Reuben Wu in Summer 1999.
With five internationally acclaimed albums in '604'
, 'Light & Magic'
, 'Witching Hour'
, 'Velocifero'
and 'Gravity The Seducer'
under their belt, LADYTRON are now working on their sixth long player after a hiatus of 7 years.
It will be released via Pledge Music, the crowdfunding platform which was used by Helen Marnie to support the recording of her debut solo offering 'Crystal World'
.
The new LADYTRON album has been launched with 'The Animals', a dark electronic rock number in the vein of 'High Rise', 'International Dateline' and 'Tomorrow' which also comes with a Vince Clarke remix.
With all systems go in the LADYTRON camp, Danny Hunt kindly took time out from the studio to chat about the new album, his favourite synths and his own career highlights.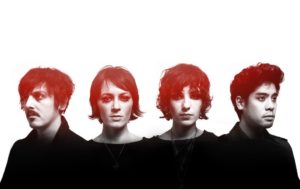 When did the genesis for the first LADYTRON album in 7 years begin? Was it a gradual process?
We knew we were going to do it eventually, but various things made it not come together as early as we imagined. Huge changes in our personal lives, and our locations – two of us moved across hemispheres. In mid-2016, we felt ready to move ahead and began writing and planning.
Was there any point where you personally thought there might not be another album?
That was never a possibility.
Helen did two solo albums, but what were the rest of you up to during the hiatus? You co-produced Helen's first solo offering?
Yes, I produced and co-wrote some of Helen's first one. Since then, I've worked with some other artists that I felt a creative connection with, for example last year I co-wrote and produced an EP 'Lua Vermelha' with a very special artist in Brazil called LIA PARIS. I also produced LUSH's comeback EP 'Blind Spot', which I loved doing. Other than that, film scores and some other things that'll see the light of day soon enough.
Reuben has been concentrating on his photography, he's built a big reputation with that.
Mira has been working a lot with documentaries which was always a love of hers. We're generally creative people, and were never solely focussed on one project.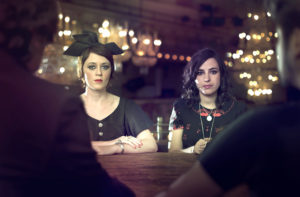 The individual members all live in different parts of the world now, so in terms of writing, has there had to be a more remote approach by necessity?
As it always was, even with the first five records we never lived in the same city, or at times even country, there were only brief moments when more than two of us did. Eighty percent of the time we weren't living in the same place.
The method is the same regardless of distance; we work, collaborate remotely and then come together for a period to turn the work we've done individually and collaboratively into a record.
How would you describe the creative dynamic of LADYTRON and how it has evolved over the years?
These days everyone is pretty much self-contained. Technology has changed enormously after all, when we began it was a different world in so many ways. And we were basically children playing around with brand new methods.
'The Animals' is the first single and appears to be a return to the harder, more intense sound of 'Witching Hour' and 'Velocifero'?
Perhaps, but it's still too new to judge.
Vince Clarke has remixed 'The Animals', how did he become involved and are you pleased with his quite different and more rigid interpretation?
I love it. I always wanted us to collaborate in some way with him. It came about when I remixed the ERASURE single last year.
After the textural atmospherics of 'Gravity The Seducer', is 'The Animals' representative of the new album's overall sound? If not, how would you describe it?
Well the album isn't finished, the songs are there but it has a long way to go. To me, it is difficult to describe beyond simply that it sounds very much like a LADYTRON record.
How do you now look back on 'Gravity The Seducer'?
Very proud of it. It was intentionally more sedate, which was exactly what we wanted, needed at that time. Some of the tunes on it, such as 'White Gold' and 'Transparent Days', are amongst my favourite things we've done. I've had people whom I really respect tell me that they didn't get into any of our stuff until that record.
The way music is financed and consumed has changed considerably since 2011 with crowdfunding and streaming more prominent. What are your own thoughts on this?
I don't have strong feelings on any of this. I am rather traditionalist in this respect.
You've opted to market the new album via Pledge Music, had the band been drawn to it from Helen's positive experience of it?
In our case, it is an ideal way to make records independently.
Being on Pledge Music often involves providing fly-on-the-wall insights into the recording process and other benefits, like CHINA CRISIS offered an opportunity to see Liverpool FC match with a band member while GARY NUMAN sold his old gear. As a band who have generally not courted a personality based profile in the past, have you decided what types of updates you will do yet?
We don't know yet.
You're offering vinyl, CD and download versions of the new album, but also cassette! Have you got your head around why there's a resurgence in this format, what are your own memories of using cassettes?
I'm of the generation for whom the cassette was the format of choice, I never accepted that it went away.
Isn't there just a general longing for actual objects now that our digital lives can evaporate in a moment?
And is not just in the case of records, for example I now buy more actual books than I ever did. We need to leave the historians some physical record of our culture.
Have you added any more vintage synthesizers to your armoury for the new album or have you moved towards VSTs these days? Do you have a particular favourite synth?
We have all our old toys and a couple of new ones. I had to transport as much of my gear as I could halfway across the world to fit my studio out down here. Each time I returned home, I brought a few more things south with me. I love my Crumar Stratus, that and the SH-2 are my main instruments.
What do you think about these recreations like the Korg MS20 Mini, the Korg ARP Odyssey or the new Minimoog?
About 15 years ago, we begged Korg to make a new MS20. We insisted that if they were available, they'd become as ubiquitous in studios as a bass guitar.
So I'm all for this gear being available in a cheap, practical and reliable way. We sometimes used to burn through old analogue synths every couple of days on the road – rare gear we had collected over many years.
As LADYTRON's guitarist, how do decide when it's best to integrate the instrument into proceedings?
I'm a keyboardist, guitarist, bassist whatever. To me, through a chain of effects, it's just another object that makes noise.
Are you self-producing the album or have you brought in an outsider for this?
We have people we trust and work with regularly. How we are going to approach this one is still being discussed.
Are you able to reveal any of your own personal highlights of the new album? What are your hopes and fears after 7 years away?
It's early days to talk about highlights as there are still tracks being worked on. All I'd say is that we are already very happy with how it is progressing.
Do LADYTRON intend to tour the new album?
Yes, we will, but the most important thing for us is to make a new record. Once that is done we will think about everything else.
Which territories have generally been your strongest?
Besides the US, Canada, Spain and various countries in the EU, we always did well in South and Central America. But we've been all over. Australia. China. It is hard to say which is strongest because obviously everyone does more shows in the EU and North America, where we have always done well with our tours.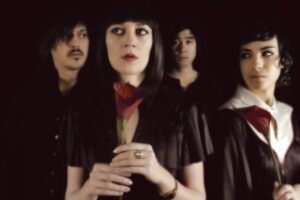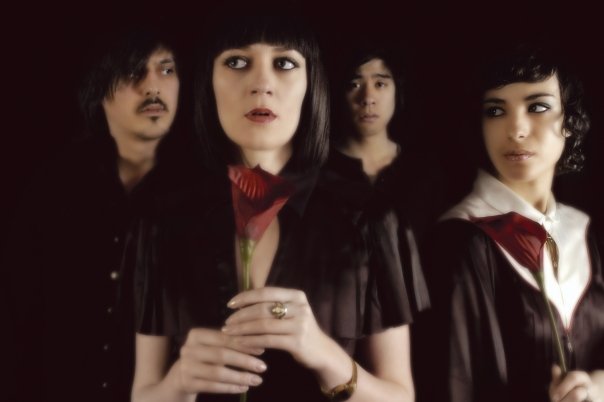 What's your proudest achievement as a member of LADYTRON? Any particular songs, shows or tours?
Sydney Opera House for Brian Eno was special obviously. When something exceptional happens – like we played China when very few had, and in Colombia at a time when almost no artists would go there because of the civil war – those ones stick in the memory.
I'm simply proud that our work has reached people, that we've made five albums and we're making another.
---
ELECTRICITY CLUB.CO.UK gives its sincerest thanks to Danny Hunt
Special thanks to Steve Pross at Disco Piñata
The new LADYTRON album will be released via Pledge Music, along with a 7 inch single of 'The Animals' – details at https://www.pledgemusic.com/projects/ladytron
2018 UK live dates include: Glasgow O2 ABC (Friday 2nd November), Liverpool O2 Academy (Saturday 3rd Nov), London Roundhouse (Sunday 4th November)
https://www.facebook.com/ladytron/
https://twitter.com/LadytronMusic
https://www.instagram.com/ladytronmusic/
---
Text and Interview by Chi Ming Lai
20th March 2018, updated 16th April 2018