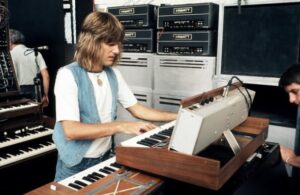 Strangely, it really was like a fanfare for the common man…
When the recently departed Keith Emerson used a Minimoog for the solo on EMERSON, LAKE & PALMER's 'Lucky Man' in 1970, little would he predict that nearly half a decade later, the floodgates would start to open for many rock bands eager to exploit the synthesizer as an alternative lead instrument to the electric guitar.
Pete Townshend's use of the EMS VCS3, ARP 2500 and ARP 2600 on the 'Who's Next'
album was another key recording which featured electronics within an experimental rock context. Meanwhile PINK FLOYD famously took an EMS Synthi AKS with its built-in digital sequencer into the stratosphere for 'On The Run' from 'Dark Side Of The Moon'
.
Although these tracks used synthesizers, they could hardly be classified as synthpop. But what of the occasions when rock artists go the full hog and enter the murky world of synths, sequencers and drum machines? While occasional dabbling in the electronic world has been common, a full volte-face has been rare.
And when it has happened, tracks like 'Yellow Pearl' were so draped in the involvement of artists from the electronic field such as Midge Ure, Billy Currie and Rusty Egan, it was almost forgotten that the figurehead of the song was the frontman of THIN LIZZY!
One of the most recent examples of an artist transferring allegiances has been JOHN GRANT, former vocalist with THE CZARS who recorded his 2010 debut solo album 'Queen of Denmark' in collaboration with the American folk-rock band MIDLAKE.
Grant said to The Quietus in 2013: "I wanna be the guy who is surrounded by all this synth hardware on stage. Like Jean-Michel Jarre, or Vangelis or one of those guys. I wanna be the guys from Yello and Cabaret Voltaire. I wanna understand, it's such a subtle art form. I wish I was a robot, like Kraftwerk!"
So here is a list of 25 favourite synth songs by non-synth acts.
All songs feature the synth as the dominant melodic instrument and are by artists who are generally perceived to be guitar or rock driven.
Those considered to have a strong association with the synthesizer, like DAVID BOWIE, SPARKS, SPANDAU BALLET, NEW ORDER, ASSOCIATES, TALK TALK and LCD SOUNDSYSTEM have not been included.
So presented in chronological and then alphabetical order, here are ELECTRICITYCLUB.CO.UK's choices…
---
THE MOTORS Airport (1978)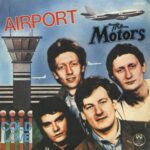 The traditional Pub Rock sound of THE MOTORS was transformed with 'Airport'
, its intro and chorus ARP Odyssey synth riff being one that wouldn't have felt out of place on an OMD song. The piece itself was an anti-paean to an airport, one which had cruelly flown the lead vocalist Andy McMaster's love interest away from him, and the addition of ABBA-esque pianos sealed its fate as a one of a kind single for a band who wouldn't go on to trouble the Top Ten again.
Available on the album 'Approved By'
via Captain Oi!
---
SQUEEZE Take Me I'm Yours (1978)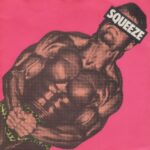 With A&M getting concerned that there were no obvious singles on their debut album, Glenn Tilbrook made the decision to hire "lots of synths and a bloke who knew how to work them" and then went about "pretending to be Kraftwerk"! A squelchy synth bass and lo-fi drum machine dominates throughout 'Take Me I'm Yours'
. THE DROYDS reworked it as a wonderfully deadpan, fully electronic interpretation, revealing it as the true slice of synthpop it was always destined to be.
Available on the album 'Greatest Hits'
via A&M Records
http://www.squeezeofficial.com/
---
JOY DIVISION Atmosphere (1980)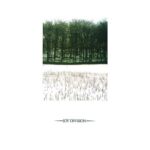 While JOY DIVISION had played around with syndrums and electronic effects on 'Unknown Pleasures' to complement their gloomy guitar driven sound, they had yet to produce a song that featured synths as a melodic lead. Recorded using an ARP Solina, the chilling 'Atmosphere'
with its tender bass playing and percussive grandeur was JOY DIVISION's most complete recording to date. But it was given just a limited run of 1578 copies by French art label Sordide Sentimentale, before a wider re-release.
Available on the JOY DIVISION album 'Substance'
via Rhino
http://joydivisionofficial.com/
---
JONA LEWIE You'll Always Find Me in the Kitchen At Parties (1980)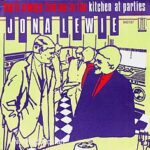 This VERY electronic Polymoog-driven single was almost entirely self-produced by Lewie with the exception of some live bass by Norman Watt-Roy and hi-hats from Bob Andrews. It was rumoured that Kirsty MacColl provided backing vocals, although this was denied by Lewie. Maccoll eventually appeared on Top Of the Pops to perform 'You'll Always Find Me In The Kitchen At Parties'
in an appearance which one could imagine a young Phil Oakey watching and thinking, "hmm, this is a good idea!"
Available on the album 'The Best Of'
via Union Square Music
---
PAUL McCARTNEY Temporary Secretary (1980)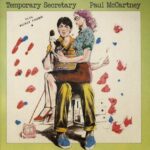 Having explored art funk on 'Coming Up' and impersonated Ron Mael from SPARKS in its video, Macca went the full electronic dance hog with the quite bizarre 'Temporary Secretary'
. With prominent sequencer patterns to simulate a typewriter and detached deadpan vocals, this oddball experiment confused fans of both WINGS and THE BEATLES. Self-produced, the single was issued on 12 inch only to accommodate a 10 minute B-side 'Secret Friend' and failed to chart.
Available on the PAUL McCARTNEY album 'McCartney II'
via EMI Records
---
HAZEL O'CONNOR Eighth Day (1980)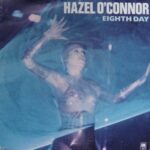 One of the two pivotal, charting songs featured in the O'Connor starring movie 'Breaking Glass', 'Eighth Day'
was written by the singer to parallel the biblical story of Genesis, but with machines taking over on the final day. Produced by Tony Visconti, synths are used effectively throughout to echo the content of the song and whilst the look of the film may not have dated so well, the lyrics to 'Eighth Day' still feel relevant and paint a picture of a future world slowly pulled apart by developing technology.
Available on the album 'Breaking Glass'
via Spectrum Music
---
ROBERT PALMER Johnny & Mary (1980)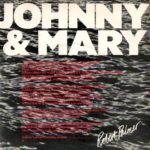 After surprisingly recording GARY NUMAN's 'I Dream of Wires' on his album 'Clues', another album track 'Johnny & Mary'
also showcased some impressive electronics. Although not a huge UK hit when released as a single (only reaching No.44), 'Johnny & Mary' with its hypnotic synth bassline and narrative-driven lyrics got a new lease of life in 2015 with BRYAN FERRY providing vocals in a more down-tempo incarnation featuring on TODD TERJE's 2015 debut 'It's Album Time'.
Available on the ROBERT PALMER album 'Clues'
via Island Records
---
GODLEY & CREME Under Your Thumb (1981)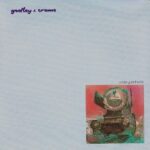 For those familiar with their presence in 10CC, the GODLEY & CREME single 'Under Your Thumb'
certainly came as a surprise curveball with its hi-hat driven drum machine and primarily electronic instrumentation. The song echoed KRAFTWERK's 'Trans-Europe Express', with its rhythmic nature tying in with the train journey narrative of the lyric. An epic ghost story set to a synthpop template, the track saw the duo became more established as promo video directors for artists including DURAN DURAN and VISAGE.
Available on the album 'Cry: The Very Best Of'
via Polydor / Universal Music
https://www.discogs.com/artist/104312-Godley-Creme
---
BILL NELSON Living In My Limousine (1981)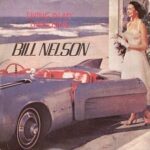 Frustrated by the limitations of BE BOP DELUXE, guitar virtuoso Nelson formed RED NOISE in 1978 with a more electronic focus. But when Nelson recorded the decisively Bowie-esque 'Quit Dreaming & Get On The Beam', his label Harvest refused to release it. Nelson bought the unreleased songs for his own label, Cocteau. A solo single 'Do You Dream In Colour?' gained radio play and the album was released by Mercury Records; 'Living In My Limousine'
with its Numanesque detachment was one of the highlights.
Available on the BILL NELSON album 'Quit Dreaming & Get On The Beam'
via Mercury Records
---
PETE SHELLEY Homosapien (1981)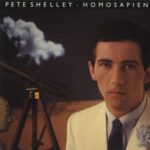 'Homosapien'
came about after the aborted fourth BUZZCOCKS album; producer Martin Rushent suggested to frontman Shelley that the two of them should work using the latest electronic equipment. Seen as Shelley's coming out song, synths and 12 string guitar combined for a wonderful futuristic snarl. The lyric "Homo Superior in my interior" got the initial single release a Radio1 ban and while it was recorded before THE HUMAN LEAGUE's 'Dare', label politics ensured the parent album was not issued until 1982.
Available on the PETE SHELLEY album 'Homosapien'
via Active Distribution Ltd
---
DAVE STEWART & BARBARA GASKIN It's My Party (1981)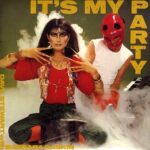 Keyboardist Dave Stewart (not to be confused with one half of EURYTHMICS) was best known for being part of progressive rock acts NATIONAL HEALTH and EGG, although link-ups with Colin Blunstone and Barbara Gaskin gave both hits with reworked electronic cover versions of 'What Becomes Of The Broken Hearted' and 'It's My Party'
respectively. The latter topped the UK charts in 1981 after successfully jumping on the coat tails of the first wave of British synth acts.
Available on the album 'Up From The Dark'
via Broken Records
---
NEIL YOUNG Transformer Man (1982)
Between 1980-1982, Young was carrying out a therapy program for his young son Ben who had cerebral palsy. The music of KRAFTWERK reflected Young's attempts to communicate with his son. Acquiring a Vocoder, Synclavier and Linn Drum Computer, while much of the eventual 'Trans' album did not work, there was an ethereal 'Neon Lights' beauty in 'Transformer Man'. For his troubles, Young was sued by his label Geffen Records for "deliberately uncommercial and unrepresentative work"!
Available on the NEIL YOUNG album 'Trans'
via Geffen Records
---
THE CURE The Walk (1983)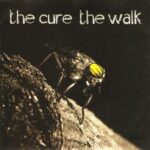 By this point, THE CURE were down to a duo with Lol Tolhurst ditching his drum kit for keyboards, leaving Robert Smith with a far wider artistic freedom outside of the act's previous band-based context. The resultant fantasy single 'The Walk'
arguably started the tit-for-tat war with NEW ORDER, its octave synth bassline and machine-like kick drum blatantly templating 'Blue Monday'. Legalities aside, 'The Walk' had all the ingredients for perfect synthpop with its sawtooth hook and off the wall lyrics.
Available on the album 'Japanese Whispers'
via Fiction Records
---
FREEEZ IOU (1983)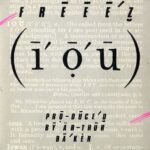 Following their 1980 hit 'Southern Freeez', jazz funksters FREEEZ had fragmented to a duo. Fascinated by the urban electro hybrid of AFRIKA BAMBAATAA & THE SOUL SONIC FORCE's 'Planet Rock' produced by Arthur Baker, they jetted off to meet him in New York. Baker suggested recording his self-penned 'IOU'
. The similarity to the Roland TR808 rhythms heard on 'Planet Rock' and NEW ORDER's 'Confusion' can be explained by Baker refusing the let anyone tamper with his beloved machine.
Available on the FREEEZ album 'Gonna Get You'
via Cherry Red
https://www.discogs.com/artist/8670-Freeez
---
GENESIS Mama (1983)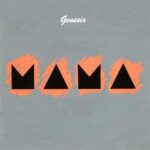 While Tony Banks' keyboards have always been a key factor in the sound of GENESIS, 1983 saw a distorted Linn LM-1 Drum Computer taking centre stage alongside some sinister minor key synthesizer lines played on a Prophet 10 at the start of 'Mama'
. Building in a similar fashion to 'In Your Room' by DEPECHE MODE, the story of a young man with a mother fixation, longing for a prostitute, took an unexpected genre twist with Phil Collins' creepy laugh inspired by Grandmaster Flash.
Available on the album 'Genesis'
via Virgin Records
---
QUEEN I Want To Break Free (1984)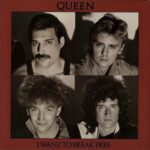 QUEEN used to famously declare "no synthesizers" on their albums, but by 1980's 'The Game', an Oberheim OBX had entered the ranks. Recording 'I Want To Break Free'
 had been tense, due to writer and bass player John Deacon's insistence that the guitar solo had to be played on a Roland Jupiter 8 by session musician Fred Mandel. For its single release, the Linn Drum driven song was extended to include more synthesizer in the intro and the bridge after the solo, emotively enhancing the less synthy album cut.
Available on the album 'Greatest Hits II'
via EMI Music
---
LEONARD COHEN First We Take Manhattan (1988)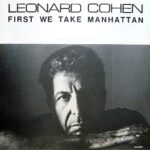 Originally recorded by Jennifer Warnes in 1985, the doom laden Canadian poet recorded his own monochromatic synthpop interpretation in 1988 with additional verses. Tightly produced with sequenced digital slap bass, Linn Drum and sombre synth sweeps, 'First We Take Manhattan'
was Cohen's commentary on terrorism and its unsettling mindset where "there are no alibis or no compromises". Contrasting with a soulful interlude in the bridge from Anjani Thomas, it made Cohen's vocal even more resonant.
Available on the album 'I'm Your Man'
via Sony Music
---
JULIAN COPE Just Like Pooh Bear (1995)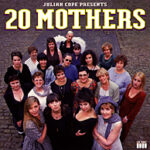 It doesn't take a musical genius to work out just who Mr Cope is parodying here… the bassline, sequencing and drum programming on 'Just Like Pooh Bear'
hilariously rip-off DEAD OR ALIVE's 'You Spin Me Around' to the point where if this track had gone anywhere remotely near the charts, some sort of legal action would surely have ensued. As it stands though, the song judged on its own merits is an uber-catchy piece of synthpop work with some pretty filthy lyrics.
Available on the album '20 Mothers'
via Echo Records
https://www.headheritage.co.uk/
---
THE BLOODHOUND GANG The Bad Touch (2004)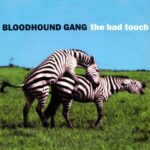 THE BLOODHOUND GANG's 'The Bad Touch'
with its double-entendres and very un-PC promo video easily pushed all the necessary synthpop buttons.. The promo video itself went on to prove itself a little too controversial with a scene involving two gay characters being bashed with baguettes getting cut, resulting in singer Jimmy Pop offering to "…give any gay man two tickets to the Andrew Lloyd Webber musical of his choice if he could describe exactly who's going to become violent based on that scene".
Available on the album 'Hooray For Boobies'
via Interscope Records
http://www.bloodhoundgang.com/
---
KELLY OSBOURNE One Word (2005)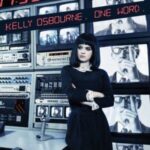 After her initial pop punk adventures, Ozzy's youngest daughter surprised everyone with the classic synthpop of 'One Word', a number penned by 4 NON BLONDES' Linda Perry. However, it was perhaps a little bit too classic sounding, with a more than passing resemblance to VISAGE's 'Fade to Grey'. The resemblance was so uncanny that legal action was launched. The matter was eventually settled out of court with Midge Ure, Billy Currie and Chris Payne each awarded a share of the royalties.
Available on the KELLY OSBORNE album 'Sleeping In The Nothing'
via Sanctuary Records
---
BLOC PARTY Flux (2007)
After starting life as an angular indie guitar band, frontman Kele Okereke steered the act into using synths, culminating in his own 2010 electronic-based solo album 'The Boxer' and the BLOC PARTY single 'Flux'
. The latter revealed itself as a high octane romp of a tune, with its fast-paced sequencers and drum machines leaving space for only minimal guitar textures. The song itself was a brave departure and sonically bears little resemblance to the spiky guitar sound of their earlier work.
Available on BLOC PARTY album 'A Weekend In The City'
via Polydor Records
---
THE KILLERS Human (2008)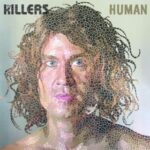 While the synth was the rogue element of THE KILLERS' debut album 'Hot Fuss', reflecting singer Brandon Flowers' love of NEW ORDER and DURAN DURAN, it wasn't until 'Human'
, co-produced by Stuart Price, that THE KILLERS came up with a true synthpop anthem. Effectively a soaring rework of the ALPHAVILLE's 'Forever Young', the thundering motorik dancebeat confused their more rock-inclined fanbase, as did the Hunter S Thompson referencing refrain of "are we human or are we dancer?".
Available on THE KILLERS album 'Direct Hits'
via Island Records
http://www.thekillersmusic.com/
---
MGMT Time To Pretend (2008)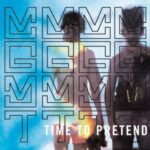 Originally recorded for the 2005 EP of the same name, 'Time To Pretend' was stoner rock gone synthpop. Re-recorded for the 'Oracular Spectacular' album, Benjamin Goldwasser and Andrew Van Wyngarden used a number of piercing monophonic synth lines to aurally represent the hatching of eggs laid by a deceased praying mantis. A lyrical fantasy about leading the rock star life of drugs and models, the overdriven drums and dominant synth bass pattern provided a perfect crossover record for MGMT.
Available on the MGMT album 'Oracular Spectacular'
via Columbia Music
---
EDITORS Papillon (2009)
EDITORS followed a similar keyboard-based trajectory to BLOC PARTY with their third album 'In This Light & on This Evening'. It spawned the Flood-produced 'Papillon'
which was their most synth-dominated single to date, although a pure electronic fix of the song was provided by the fantastic TIESTO remix. The decision to "go synth" didn't go without ramifications though, with lead guitarist Chris Urbanowicz departing in 2012 citing the band's "future musical direction" as his reason to bail from the outfit.
Available on the album 'In This Light & On This Evening'
via Kitchenware
http://www.editorsofficial.com/
---
JOHN GRANT Pale Green Ghosts (2013)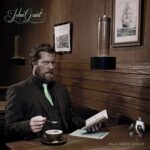 With JOHN GRANT, there are echoes of when hardcore folk fans screamed "JUDAS!" as Bob Dylan introduced electric guitars into his sound. Grant chose a folk festival for his we hope you enjoy our new direction moment, premiering a brace of synth/drum machine-based songs which prompted half the audience to walk out. 'Pale Green Ghosts'
, produced with Biggie Viera of GUS GUS, showcased an artist unafraid to embrace a polar opposite style and actually pulling it off successfully.
Available on the album 'Pale Green Ghosts'
via Bella Union
---
Text by Paul Boddy and Chi Ming Lai
31st March 2016, updated 23rd April 2020