'Mirores' is the excellent debut long player by Welsh synth songstress ANI GLASS and conceived around the idea of movement and progress around her hometown of Cardiff.
With enticing synthpop songs sitting together with more conceptual found sound adventures, it is one woman's artistic vision celebrating her heritage and home, empowered by the freedom and democracy opened up via electronic music.
ANI GLASS released her first EP 'Ffrwydrad Tawel' in 2017 having served an apprenticeship under mentors such as OMD's Andy McCluskey and the late Martin Rushent. She kindly chatted about realising her artistic vision and remaining true to her culture.
Your debut album 'Mirores' has been several years in the making, how did you keep focussed and motivated?
It's been a real labour of love and I've really enjoyed the whole process. That's not to say that it's been a never-ending journey of joyful motivation; there have been heavy periods of down-time whilst I focussed on other things such as my Masters and PhD, but even during those times I was busy collecting ideas and building a narrative. I've always wanted to have created and crafted a strong body of work and so that was all the motivation I needed to make sure that I finished, no matter how long it took.
What were the main differences in approach for you with the album compared with your debut EP 'Ffrwydrad Tawel'?
The main difference I would say is that my ideas, musicianship and skills have developed since writing and recording the EP and so my approach to making the album was more considered. Essentially, I would just say that I was far more confident in my ability this time around.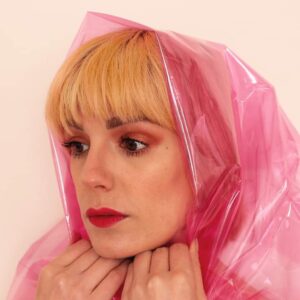 You opted to self-produce the album, what were the pros and cons you uncovered along the way?
The only con I can think of was that it probably took far longer than it may have had someone else produced it, but the list of pros is pretty endless to be honest. I learnt the skill of production, I learnt how to fully realise my ideas from start to finish, I felt more ownership over my music and could work at my own pace and it encouraged me to listen to music in a different and more observant way. It also made me realise the amount of work involved and I now fully understand why Martin Rushent took over a year to finish the second PIPETTES album!
What hardware or software synths were you using, have you been tempted by any of those affordable Behringer clones?
I tend to stick to hardware synths, the ones I used on the album include a Juno 106, Waldorf Blofeld, Fender Rhodes and a Korg Minilogue. There maybe one or two software synths but mainly incidental or background stuff and absolutely no Behringer clones!
The album is an observational electronic travelogue with pop songs and conceptual interludes, that appears to be reminiscent of OMD's 'Dazzle Ships' or 'English Electric'? What were you main pointers influence-wise?
My main sonic influences were Vangelis, Martin Rushent, Giorgio Moroder, Jean-Michel Jarre and Arthur Russell. I do love OMD so I'm quite happy if anything I make resembles their work! The album is a journey – based around a day in the life of a Cardiff girl – and journeys tend to vary in pace, mood and tone and so I made an album that I felt would represent this.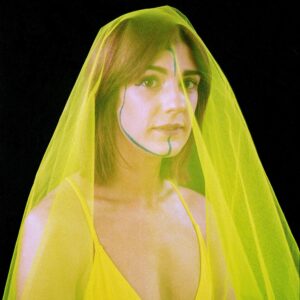 The 'Mirores' title song has a very liberating quality about it, what was its genesis?
It was one of the last songs from the album that I wrote, and I certainly began to feel liberated knowing that I had nearly finished it!
I wanted the song to capture how moments of doubt and despair can evolve into ones of clarity and realisation.
You play with Euro-disco on 'Ynys Araul', do you ultimately still have a pop heart within the messages you are looking to convey?
To me, I find pop music to be the most versatile when it comes to freedom of narrative. I've never felt restricted by its more traditional format, this structure allows me to experiment with lyrical themes and ideas. I'm generally quite conceptual and often a little vague when it comes to lyrics which then allows me to discuss almost anything. OMD's 'Enola Gay' is a classic example of how a well-crafted song can be both pop and poignant.
You use sample of Welsh newsreader Huw Edwards within the voice collage on 'Peirianwaith Perffaith'?
This recording is taken from a news report during the 1997 Welsh devolution referendum results. This momentous event in the social, cultural and political calendar of Wales has played a huge part in the development of Cardiff as a European capital city. What was once the largest exporter of coal in the world, the place where the first million-pound cheque was signed felt like a pretty grey and dreary place during the 80s and 90s.
Despite this, there were a lot of exciting things happening in various pockets around the city and most of all, the people were kind and generous.
The city is unrecognisable today, in part due to the devolution process which has weaved its way into the minds and mechanics of Welsh life, and although we have all the problems of other cities – it's home.
There's a gospel flavoured interlude called 'I.B.T' which appears to sound familiar?
The recording is of my Mum's choir CÔR COCHION CAERDYDD (Cardiff Reds), who are a socialist street choir. They sing every Saturday in Cardiff city centre to raise money for great causes and have done for the best part of 40 years. The song itself 'Freedom Is Coming' is a South African protest song, but this version is called 'I.B.T' which reads in Welsh 'I Beaty' (To Beaty). Beaty was a choir member and a wonderful woman and friend, and I recorded the choir singing this song at her funeral.
What was the idea behind including both English and Welsh in 'Agnes'?
The words spoken at the beginning are taken from an interview done with the artist Agnes Martin as part of a documentary and the Welsh passages that follow depict my feelings about her work (basically, I love her). Her work stops you from thinking or worrying about things, it's very calming and hugely inspiring – most certainly one of my greatest inspirations.
Do you have any personal favourite tracks on the album, or is it one thread of work for you?
I don't think I do – they each have specific meanings that are equally important to me. They are reflective of different places, feelings and experiences and I suppose I value them all.
I most certainly have songs which fall into the more traditional 'pop' category (and I really love pop), but I don't think I would say that I like them more.
You're going to be touring the 'Mirores' album first in Wales, what have you got planned as far as its presentation is concerned and will you be taking it further afield?
I've recently picked up the bass again – I hadn't played it since I was a member of GENIE QUEEN a long time ago – so that will make an appearance. Andy McCluskey bought this bass for me (as he managed the band at the time) and so the whole process of learning to play it again has been quite an emotional experience… probably realising that I'm not 19 anymore! I will most certainly be travelling across the border and further afield later in the year so I'm very much looking forward to that.
---
ELECTRICITYCLUB.CO.UK gives its grateful thanks to ANI GLASS
Special thanks to Bill Cummings at Sound & Vision PR
'Mirores'
is released as a CD and download by Recordiau Neb, available direct from http://www.recordiauneb.com/siop
https://www.facebook.com/aniglasscymru/
https://www.instagram.com/ani_glass/
https://soundcloud.com/aniglass
https://aniglass.bandcamp.com/
---
Text and Interview by Chi Ming Lai
7th March 2020