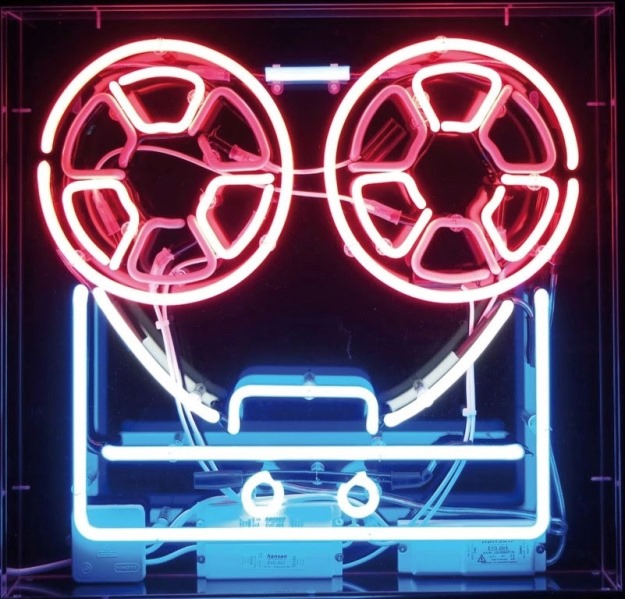 Celebrating their career with a lavish 10 disc boxed set, 'Keychains & Snowstorms: The SOFT CELL Story' features material from both periods of the duo including their imperial phase when they had a continuous run of hit singles between 1981-1984 and the 2001-2003 reunion.
Marc Almond and Dave Ball met at Leeds Polytechnic and at the time of their wider breakthrough on the 'Some Bizarre Album' and their subsequent debut long player 'Non-Stop Erotic Cabaret' in 1981, SOFT CELL were perhaps rated higher than DEPECHE MODE.
Their cover of 'Tainted Love' was one of the biggest UK singles of 1981, selling over one million copies and was on the US Billboard Hot 100 for a then-record of 43 weeks. But despite all the success, the pair ultimately imploded but their template was taken to the worldwide audience it deserved via PET SHOP BOYS.
While Almond continues a fruitful solo career and Ball found success with THE GRID, they are both best remembered for SOFT CELL. On their singular history alone, SOFT CELL are up there with THE HUMAN LEAGUE and DURAN DURAN, and like their contemporaries, they exploited the then-new format of the 12 inch single.
All the singles from 'Tainted Love' to 'Down In The Subway' via 'Say Hello, Wave Goodbye' and 'Where The Heart Is' are included in their extended versions, but the longer variations of 'Bedsitter' and 'Torch' are masterpieces in their own right, seamless productions where you literally cannot hear the join, mainly because they were recorded as developing stories outside of the expected three minute radio edit.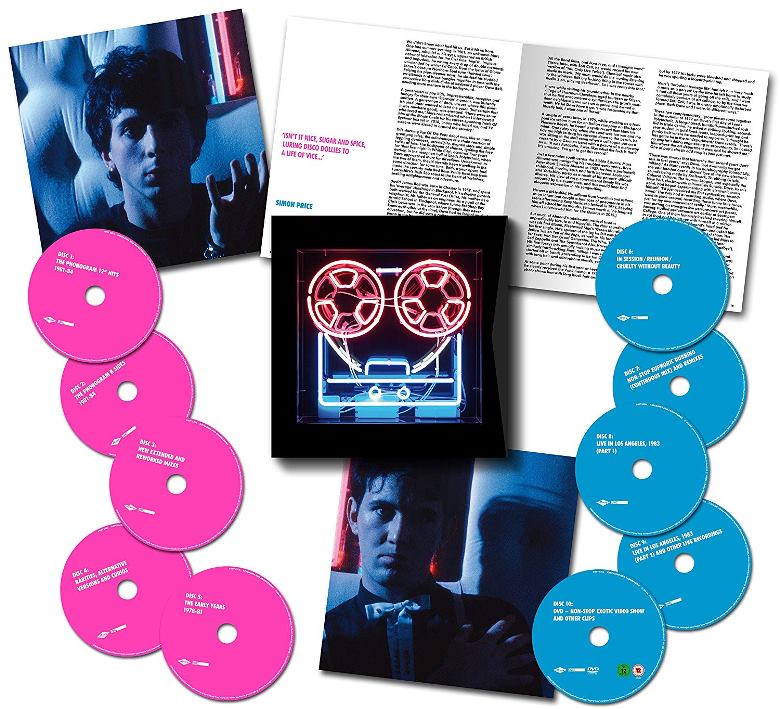 And then there were the B-sides which SOFT CELL also excelled at, again all presented in their extended versions. From the reflective solitude of living away from home in 'Facility Girls' to the hilarious tail of teenage rebellion in 'It's A Mug's Game' where Almond confessed that he actually hated 'Deep Purple In Rock' along with 'Led Zeppelin II' and couldn't "wait until I'm 21 and I can tell them all to sod off!", the music connected with young outsiders.
And Almond wasn't afraid to express how anxiety was playing with his mind, as reflected in the superb chemical fuelled 'Insecure Me' which featured a rap from the appropriately named Cindy Ecstasy.
'Keychains & Snowstorms – The SOFT CELL Story'
features a disc of new extended and reworked mixes supervised by Ball which he said was "just tightening a few things up as a lot of the original stuff was all played manually". These naturally achieve mixed results; on the Lateral Mix of 'Say Hello, Wave Goodbye' for example, some of Dave Tofani's clarinet sections from the original 12 inch have been dropped in and although it is an improvement on the bland 1991 re-recording, nothing can touch the emotive tearful resonance of the definitive 1981 version.
Another case in point is the new ERASURE remix of 'Bedsitter' which offers a chunky bass and fat beat, but the melody is replaced by a heavy guitar swirl; despite including the 12 inch rap, it's a little disappointing. However, the 'Hallowe'en Mix' of Martin is leaner and works well while the 'Wasted On The Young Mix' of 'Youth' stretches out the drama and will please Cellmates who have always longed for an extended mix.
Indeed, from the rarities and curios collection, the previously unreleased extended version of 'Forever The Same' (which was intended as a single before the intervention of the duo themselves) will be welcomed. Pleasingly, 'The Girl With The Patent Leather Face' which secured SOFT CELL their earlier acclaim still freaks and creeps as the undoubted standout from the 'Some Bizzare Album' along with DEPECHE MODE's 'Photographic'.
The Daniel Miller produced 'A Man Can Get Lost' remains a great lost single, overshadowed by the proto-house of 'Memorabilia' which appears in both its original Daniel Miller mix and the remixed 'Non-Stop Ecstatic Dancing' version with Cindy Ecstasy and the horns of John Gatchell. The anti-consumerist electronic art piece 'Persuasion' from the same recording session at Stage One is still (if not more) relevant today, while the sub-two minute Daniel Miller take of 'Metro MRX' for 'Flexipop' borrows the same synthetic rhythm track as DEPECHE MODE's 'New Life' to accompany Almond's snarls of "he's a mutant!"
Of course, the original 'Metro MRX' came from SOFT CELL's debut 'Mutant Moments' EP released in October 1980 and it's featured here in full. From it, the wonderful 'L.O.V.E Feelings' is a touching gem, a sign of things to come with basic but beautiful synth sounds and an air of John Barry's 'Midnight Cowboy' while 'Potential' is something of a metronomic buzzfest.
A number of interesting demos find their way onto the box; 'Tainted Love' is more rigid but has appeal and potential, coming over a bit like FAD GADGET while 'Bedsitter' is still lively, the klanky Korg Rhythm KR55 adding some home recording charm. There's also the bonus of the previously unreleased 'Red Tape, Sticky Tape' and Cellmate favourite 'Martin' in its 1980 demo incarnation.
Previously from 'The Bedsit Tapes' and not in a dissimilar tone to 'The Girl With The Patent Leather Face', the synth bass heavy cover of BLACK SABBATH's 'Paranoid' presents out of tune electronics and Almond screaming like he's trapped in the gutter, while the solid triple bassline of Ball's Korg SB100 Synthe-Bass emerges in 'Science Fiction Stories'. The raw 'Bleak Is My Favourite Cliché' does what it says on the tin, embroiled in winter of discontent dystopia but with hidden melody and an edgy gothique. The 6/8 rhythmic template of 'Mix' sees a development into pop like THE HUMAN LEAGUE's 'Empire State Human' although Almond is suitably wayward.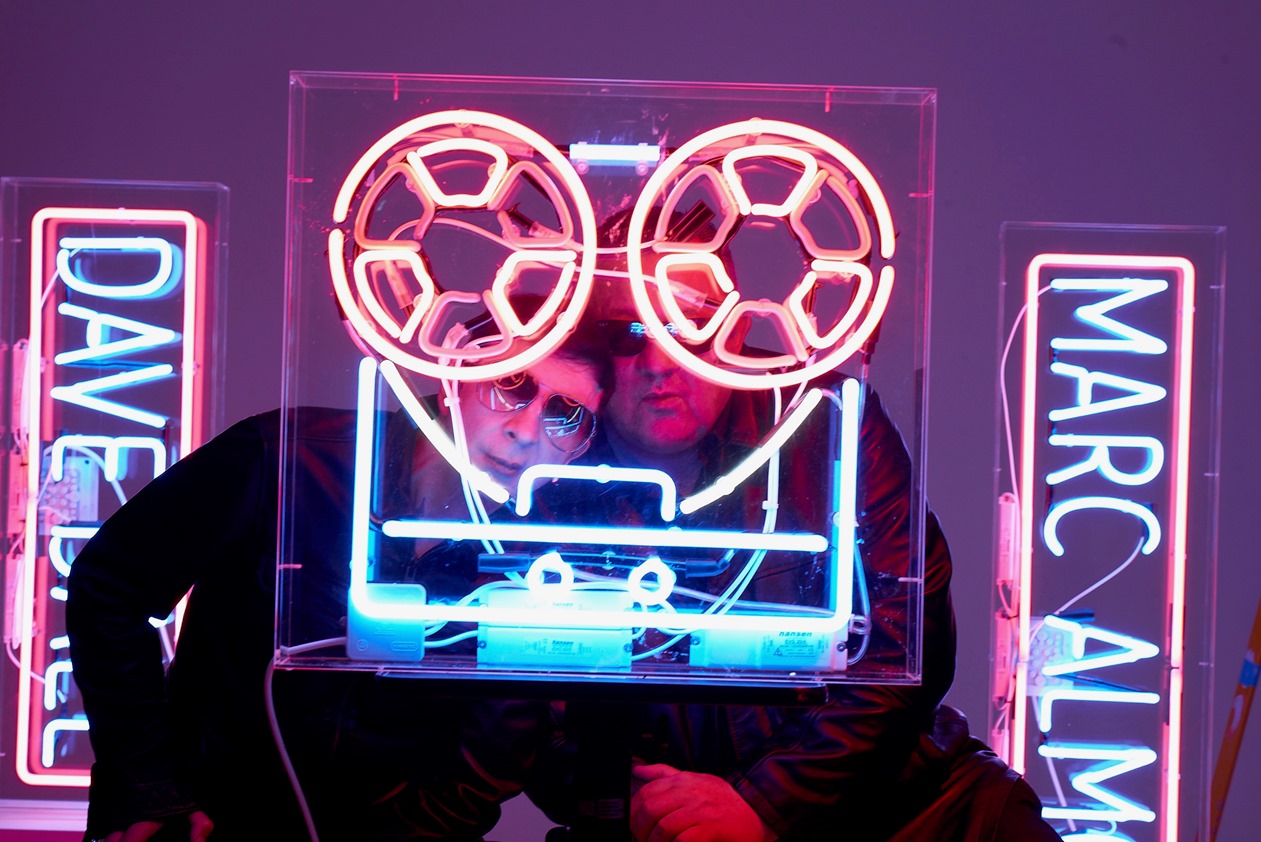 As usual with these boxed sets, a number of live recordings are included and from the Leeds Polytechnic Fine Art Christmas party in December 1979, 'Walking Make Up Counter' captures the electro-punk aspect that showed they had more in common with SUICIDE, rather than the clean KRAFTWERK inspired lines of OMD.
And speaking of Messrs Vega and Rev, fast forward to a Los Angeles show in 1983 and there's a frenzied cover of 'Ghost Rider' with Gary Barnacle on sax which provides an interesting curio. Probably the best known SUICIDE song, Almond smirks that "I love a bit of Nihilism"; what's also noticeable is that his live vocals lave improved considerably from earlier live tapes without losing his energetics and passion.
In terms of capturing the rawer aspects of first phase SOFT CELL, the 1981 BBC Radio 1 session for Richard Skinner does that best. While unpolished, 'Entertain Me' was good fun complete with fluffed cues while the brilliant 'Seedy Films' was much faster than the final album version and possibly better for it.
When SOFT CELL unexpectedly got back together for the start of the 21st Century, it was like unfinished business and two brand new songs for 2002's 'Very Best of' collection along with the 'Cruelty Without Beauty' album were duly delivered.
The romp of 'Divided Soul' still comes over like a dirty version of 'Sailing On The Seven Seas' by OMD and a reinterpretation of 'The Night' generates thoughts of how things might have panned out had that Northern Soul staple made famous by FRANKIE VALLI & THE FOUR SEASONS been chosen to be recorded as a single in 1981 instead of 'Tainted Love'.
But the brilliant brass assisted swipe at the X-Factor generation of 'Desperate' was perhaps the reunion's best fruit of labours, although the enjoyable comeback single 'Monoculture' aimed at the same target while 'Last Chance' provided a fitting epilogue to 'Say Hello Wave Goodbye'.
The new special 'Non-Stop Euphoric Dubbing' continuous mix begins with a variation on the haunting 'Barriers' which works well as a lead into 'Numbers'. Working like an imaginary horror film soundtrack as opposed to a dance megamix, it is heavy and cinematic in sound. 'Youth' and 'Where The Heart Is' are particularly effective with the dub elements of Almond's voice echoing in and out, seguing into the Richard X Dub of 'Seedy Films' which maintains its sleazy edge without sounding too contemporary.
The inclusion of 'L'Esqualita' provides some fabulous gothic menace while 'Loving You, Hating Me' and 'Baby Doll' prolong the claustrophobic tension. A rework of 'Facility Girls' offers respite into 'Little Rough Rhinestone' before concluding with Dave Ball's Lateral Dub treatment of 'Say Hello, Wave Goodbye'.
As well as 9 discs of music, 'Keychains & Snowstorms – The SOFT CELL Story'
includes a DVD collecting together TV appearances, promo videos, archive 1981 concert footage and the notorious 'Non-Stop Exotic Video Show' which ironically saw the unmissed 'News Of The World' tabloid accuse SOFT CELL of attempting to corrupt their teenage audience.

Everyone from FRANKIE GOES TO HOLLYWOOD, BRONSKI BEAT, ERASURE and PET SHOP BOYS to NINE INCH NAILS, PSYCHE, FISCHERSPOONER, TIGA and HERCULES & LOVE AFFAIR have much to thank Marc Almond and Dave Ball for.
It's amazing to think how much of an impact SOFT CELL had in popular culture. Rather fittingly, Dave Ball said to ELECTRICITYCLUB.CO.UK of 'Keychains & Snowstorms: The SOFT CELL Story': "It's got a lot of stuff, there's a great book that comes with it which has got quotes from people like Neil Tennant and Trent Reznor, so it's interesting … if anybody is a serious fan, I think it's a must!"
---
The 10 disc boxed set 'Keychains & Snowstorms – The SOFT CELL Story'
is released by Universal Music on 7th September 2018
A new singles compilation CD also called 'Keychains & Snowstorms'
 featuring two new songs 'Northern Lights'
and 'Guilty (Cos I Say You Are)'
 not included in the boxed set is released on 28th September 2018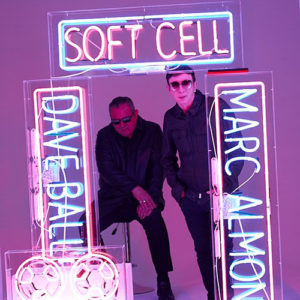 SOFT CELL play their final live concert at London's O2 Arena on Sunday 30th September 2018
https://www.facebook.com/softcellband/
https://twitter.com/softcellhq
https://www.instagram.com/softcellhq/
---
Text by Chi Ming Lai
Photos by Dave Chambers
1st September 2018, updated 26th December 2019