With GLASSHOUSE, Xan Tyler and David Liddell have in their words created "A journey through orchestral scores combined with dark underground techno and jazz."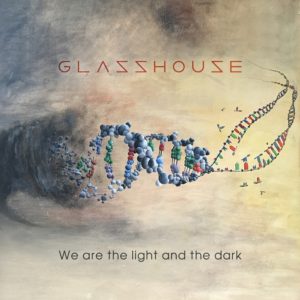 Xan Tyler is perhaps best known in electronic music circles as the vocalist of cult synthpop duo TECHNIQUE. The brainchild of multi-instrumentalist Kate Holmes, the concept was a female interpretation of PET SHOP BOYS crossed with NEW ORDER's post-punk edge. More recently, Tyler's work has been of a more traditional nature, having contributed to the latest album by folk artists Naomi Bedford and Paul Simmonds.
Meanwhile David Liddell is a renowned classically trained trombonist who has worked with personalities as diverse as Roger Daltrey, Boy George and Pharrell Williams.
The debut GLASSHOUSE EP 'We Are The Light & The Dark' is their love letter to the human race and "asks the listener to restore their faith in mankind and embrace beauty and light."
Opening song 'Echo Chamber' is a delightful return to the technopop reminiscent of Tyler's time in TECHNIQUE, with a great sequenced bassline and an enticing off-beat. It vocally recalls a time when Sarahs Cracknell, Blackwood and Nixey ruled, with the string quintet providing a nice compliment next to the electronics.
The glistening synth tones on 'Reward & Rewind' dress a jazzier swing with Tyler's sweet folkier tones unusually placed next to rapper MWS who announces it's "time to rest"…
The 'We Are The Light &The Dark' title song chimes beautifully aided by harp-like tones, reminiscent of Hannah Peel; "You are the oxygen" Tyler affectionately coos, highlighting the Ying and Yang of romantic relationships accompanied by a rich orchestrated backdrop and a flugel horn solo from Reuben Fowler towards the end.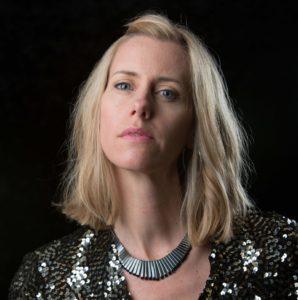 Over an electric piano intro, 'The Temperature Is Rising' sees a steady beat joining in, building to a gently chilled grooving dance tune which is far superior to much of the beach mix nonsense that afflicts summer holidays. Taking things down, the ballad 'Cry Out' closes proceedings with some trombone, but is perhaps the less convincing track on the EP.
Combining synths and brass like Hannah Peel did on 'Mary Casio: Journey To Cassiopeia' but in a more traditional song based format, GLASSHOUSE have found themselves a unique combination and this EP is well worth your time.
---
'We Are The Light & The Dark' is available as a download EP direct from https://glasshousetunes.bandcamp.com/album/we-are-the-light-and-the-dark
https://www.facebook.com/Glasshouse-244510179745671/
https://www.facebook.com/XanTylerMusic/
https://www.instagram.com/xantyler/
---
Text by Chi Ming Lai
Photo by Kelly McIntyre
31st August 2018, updated 7th April 2019