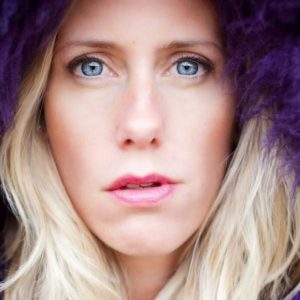 XAN TYLER is perhaps best known as the vocalist of cult synthpop duo TECHNIQUE.
Together with multi-instrumentalist Kate Holmes, their concept was a female PET SHOP BOYS crossed with NEW ORDER.
The pair had two minor hit singles 'Sun Is Shining' and 'You & Me' in 1999, both under the auspices of acclaimed producer Stephen Hague.
Having worked on a variety of projects since then, Tyler released an electro-acoustic hybrid EP 'Into The Blue' at the end of 2014.
Produced by Stuart Crossland, she told ELECTRICITYCLUB.CO.UK: "I've always listened to wide mix of different music and I wanted to make something that reflected my varied tastes". One of the key songs 'Stop The Clock' has just had a brand new video created by Alice Emily Baird to accompany its sublime beats and beautiful dreamy vocals.
Recalling the more recent synth tinged work of HANNAH PEEL's 'Fabricstate' EP, 'Stop The Clock' is perfect listening for the onset of Autumn. "I'm aware that the tracks are all quite different from each other" said Tyler about the songs on her recent EP, "but I think there is a thread running through them that ties them together. My voice and writing style alongside Stuart's incredible production… I think it works, hopefully others will too".
---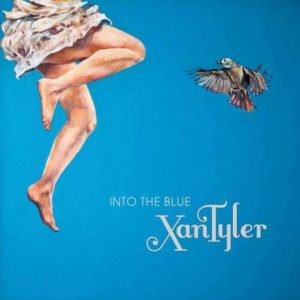 'Stop The Clock' from the 'Into The Blue' EP is available at
https://xantyler.bandcamp.com/releases
https://www.facebook.com/XanTylerMusic
https://soundcloud.com/xan-tyler
---
Text by Chi Ming Lai
Photo by Kelly McIntyre
2nd September 2015