Art + Action + Life = Futurism
"Put simply, Futurism means hate of the past. Our aim is to energetically combat and destroy the cult of the past" FT Marinetti
How music promotion has changed over the decades… the mid-60s saw the advent of the non-album single with THE BEATLES and THE WALKER BROTHERS being particular exponents.
By the early 70s, PINK FLOYD and LED ZEPPELIN refused to even release singles, focussing only on albums. With punk and new wave, acts like THE JAM brought singles back so by 1981, THE HUMAN LEAGUE released four singles from 'Dare' while between 1982 to 1984, MICHAEL JACKSON's 'Thriller' milked it even further by taking six, thereby turning the album effectively into a greatest hits!
Zang Tuum Tumb was a label financed by Island Records and named after FT Marinetti's sound poem. Its arch strategist Paul Morley talked gleefully of his belief in "the beauty of the pop single". Together with his ZTT partners-in-crime producer Trevor Horn and manager Jill Sinclair, they became key to a marketing strategy that changed the course of pop music.

Starting with FRANKIE GOES TO HOLLYWOOD in 1983, the original 16 minute 'Sex Mix' of 'Relax' on the 12 inch drew a large number of complaints because it was so radically different from the 7 inch single. Eventually, a more conventional extended version (also confusingly entitled 'Sex Mix') was issued.
Aided by the BBC ban, the public lapped up the song in all its various versions and 'Relax' was in the charts for over a year. An idea had been hit on and the next single 'Two Tribes' saw a new remix released every four weeks to keep it in the Top 40 for as long as possible. The multiple remix, sometimes in a version that bore little or no relation to the original track played on the radio could at times be a rewarding but also frustrating experience. FGTH's bassist Mark O'Toole summed things up in a 1986 edition of International Musician and Recording World when he snorted "A punter wants to buy a single and there's half a dozen mixes of it… it's a pain in the arse!"
But new sampling keyboard computers such as the Fairlight CMI with its 'Page R' sequencer gave producers, programmers and musicians the opportunity to construct multiple arrangements of songs that only a few years previously would have needed hours in the studio with endless cutting of tape and real time overdubbing as exemplified by Martin Rushent's work on THE LEAGUE UNLIMITED ORCHESTRA's 'Love and Dancing'.
In advertently helped by the then low sampling rates of these very expensive machines, sounds could be manipulated and distorted into something that was totally unreal, creating a new and original instrumental palette. And now, the two influential ZTT acts that are forever associated with this pioneering phase of electronic music have new deluxe packages available.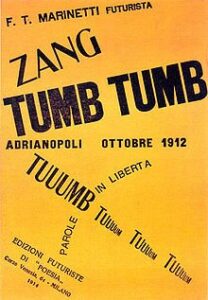 THE ART OF NOISE were named after the futurist essay 'The Art Of Noises' by Luigi Russolo.
Consisting of engineer Gary Langan, Fairlight programmer JJ Jeczalik, musician/arranger Anne Dudley, this was the team that worked with Trevor Horn on MALCOLM McLAREN's 'Duck Rock' and ABC's 'The Lexicon Of Love'.
In addition to Trevor Horn, THE ART OF NOISE also boasted as a member Paul Morley who masterminded the group's faceless image and post-modern manifesto as well as contributing song titles. 'Influence' collects together singles (mostly in bite size 7 inch edits for the beginner) from the ZTT era and post Horn/Morley period on China for the first time, along with some previously unreleased material.
From the off, THE ART OF NOISE were rattling cages. 'Beat Box' was the track which scared KRAFTWERK enough for them to delay the release of their 'Technopop' album and rework it as the poorly received 'Electric Cafe'. The crazy staccato sample cacophony of 'Close (To The Edit)' which was later borrowed by THE PRODIGY for 'Firestarter' sounds as fresh and mad as ever, who can forget Smash Hits actually publishing the lyrics as if to declare they were also in on the joke!
And 'Moments In Love' heralded a new age in ambient mood music. Such a beautiful piece was always going to become ubiquitous and it ended up in a variety of TV commercials for products such as Brylcreem. It was even played at MADONNA's wedding to Sean Penn.
Despite the success, all was not happy among the troops. Jeczalik indicated that he and Morley did not get along and felt his writing was pretentious. Morley said to The Guardian in 2002 "I loved the name THE ART OF NOISE so much that I forced my way into the group. If over the years people asked me what I did in the group, I replied that I named them, and it was such a great name, that was enough to justify my role. I was the Ringo Starr of THE ART OF NOISE. I made the tea!"
Unhappy with their lot, Dudley, Jeczalik and Langan took their talents to China Records in 1985. Continuing their influence but in what some would perceive as a more of a novelty manner, their technologically enhanced covers of 'Peter Gunn' and 'Kiss' brought special guests Duane Eddy and Tom Jones to a brand new audience. The more soundtrack orientated work like 'Dragnet', 'Ode To Don Jose', 'Robinson Crusoe' (not included on 'Influence') and the theme to 'The Krypton Factor' were enjoyable, but perhaps not as immediate to some ears. But whatever, THE ART OF NOISE had acquired fans in the jazz and hip-hop fraternities, such was their appeal.
The group disbanded in 1990 but in 1998, Anne Dudley, Trevor Horn and Paul Morley discussed the original intent of THE ART OF NOISE. As a result they reformed, adding 10CC's Lol Creme to the line up although JJ Jeczalik and Gary Langan were absent. The resulting album 'The Seduction of Claude Debussy' was partly inspired by Trevor Horn's epic PET SHOP BOYS production 'Left To My Own Devices' and its unforgettable line "Che Guevara and Debussy to a disco beat" – With a mix of ambient, rap, classical, opera, drum'n'bass and John Hurt, tracks such as 'Metaforce' and 'The Holy Egoism of Genius' ably delivered the concept.
The second CD of 'Influence' contains interesting fragments of THE ART OF NOISE's history for fans and completists. Various takes and variations of 'Moments In Love' appear including an 'Anne To Tears Mix' which was rejected by Anne Dudley with the note "I never want to hear this track again!".
As well as that, there's 'Beep Beep' which is an early version of '(Who's Afraid Of) The Art Of Noise?' and the lovely 'The Invention Of Love' which samples from 'Moments In Love' and neatly bookends THE ART OF NOISE story. Meanwhile in the ZTT Building, Düsseldorf's PROPAGANDA were the proto LADYTRON or ABBA in Hell!
They boasted within their ranks Ralf Dörper and Michael Mertens along with two mini Marlene Dietrichs in Claudia Brücken and Susanne Freytag. The magnificent Fritz Lang film noir of 'Dr. Mabuse' was their opening salvo.
Produced by Trevor Horn, the success of FRANKIE GOES TO HOLLYWOOD however meant a delay to the follow-up and the producer's helm being handed over to engineer Stephen J Lipson although Horn was later involved in the final mix.
The avant pop of that 1985 follow-up 'Duel' is still genius, ice maiden cool yet full of pentatonic warmth and boosted by a funky rhythm section. Its crazy piano solo is just one of those great moments! And the vicious industrial dub variation 'Jewel' was its naughty dominatrix sister. Both were included on the eventual album 'A Secret Wish'.
Of the other tracks, the slap heavy attack of 'The Murder of Love', the deadpan drone cover of JOSEF K's 'Sorry for Laughing' and the mechanised beauty of 'P.Machinery' all still possess the Teutonic edge and the charm of the then state of the art technical tricks that made it such fascinating listening first time round.
With the lengthy 'Dream Within A Dream', the listener is taken on a massive aural adventure. It was this epic journey that prompted SIMPLE MINDS to initially recruit Stephen J Lipson for their 'Street Fighting Years' album which Trevor Horn also worked on. To the chagrin of Paul Morley, hippy Lipson brought in YES guitarist Steve Howe for a spot of soloing. But it worked, with Howe coming over a bit like ASHRA's Manuel Göttsching whose album 'New Age of Earth' successfully mixed progressive six string indulgences with Germanic electronica.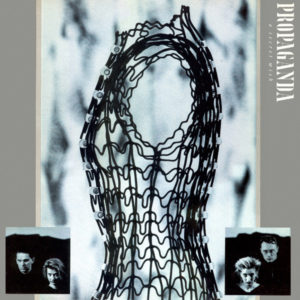 Other musical notables were also listening to 'A Secret Wish'. John Taylor of DURAN DURAN made it his album of the year. DEPECHE MODE's Martin Gore declared it one of his major influences; 'Black Celebration' and 'Music For The Masses' are testament to that. And MICHAEL JACKSON's producer Quincy Jones wanted to license 'A Secret Wish' for America. As Trevor Horn remarked: "If you listen to Michael Jackson around that time, he started to sound a lot like Propaganda. A lot of industrial sounds… "
The deluxe remaster features a directors cut with restored full length versions including a different mix of 'Dream Within A Dream' and a 10 minute 'Dr. Mabuse' although the shorter original 'analogue variation' is present and correct if that all proves a little too much. On the bonus CD are various rare rarities including the 20 minute cassette megamix 'Do Well' which features no less than five takes of 'Duel' plus unreleased mixes such as Paul Morley's 10 minute Unapologetic 12 inch of 'Sorry for Laughing' and the Goodnight Mix of 'The Chase'.
Another added treat is the percussive slaughter of 'Thought I', a harsh instrumental cover of THROBBING GRISTLE's 'Disziplin' which in demo form was the track that got PROPAGANDA signed to ZTT.
As with THE ART OF NOISE, Paul Morley was at the heart of the dissent inside PROPAGANDA with accusations of favouritism towards his then-wife Claudia Brücken. The band left ZTT but reappeared in 1990 with just Michael Mertens and featuring new vocalist Betsi Miller plus ex-SIMPLE MINDS members Derek Forbes and Brian McGee for the album '1234' on Virgin.
Claudia Brücken remained with ZTT and formed ACT with Thomas Leer, releasing an excellent album 'Laughter, Tears and Rage'.
While the 1998 reformation of THE ART OF NOISE yielded an album, the PROPAGANDA reunion during the same period wasn't so smooth and the tracks that were laid down in those sessions remain unreleased.
Both 'Influence' and 'A Secert Wish' capture the essence of a gloriously adventurous time in electronic music as it moved into the digital age. While their contemporaries were hacking through Yamaha DX7 presets and ending up all sounding the same or sampling whole phrases of other people's songs, the gang at ZTT were creating a new sound and a new art form that totally encompassed the true challenging spirit of Futurism.
---
THE ART OF NOISE's 'Influence'
 and PROPAGANDA's 'A Secret Wish'
 are available as deluxe 2CD editions via Salvo Records
http://www.theartofnoiseonline.com
http://www.ztt.com/artists/propaganda/
---
Text by Chi Ming Lai
1st August 2010